The second-generation Mitsubishi ASX will launch in Europe in early 2023 with Australian deliveries expected to start later next year – if our region receives the same vehicle.
A spokesperson for Mitsubishi Australia told Chasing Cars that the new ASX is only currently confirmed for the European market and that Australian deliveries are not yet confirmed.
In a media conference held this evening, the Renault-Nissan-Mitsubishi Alliance announced that the next ASX will be based on its "Renault best-sellers" in Europe, with the model attuned to European tastes.
Chasing Cars understands that the models Alliance executives refer to are the Renault's Captur small SUV and Clio hatchback, which utilise the conglomerate's CMF-B small car platform that launched in 2019.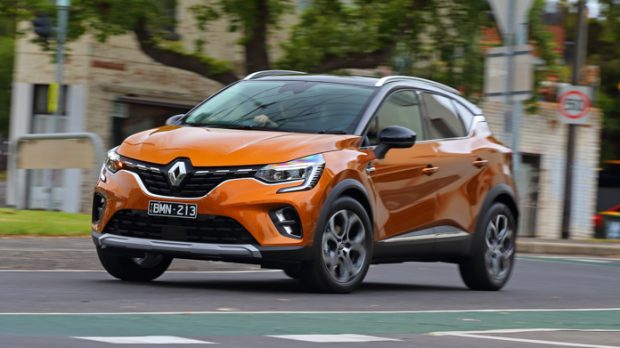 CMF-B also underpins the new Nissan Juke and Renault Arkana – both of which have been reviewed by Chasing Cars, receiving our praise for their ride and handling.
The current Mitsubishi ASX was launched in 2010 – 12 years ago and long before Mitsubishi's acquisition by Renault and Nissan. It has remained on the market since with no significant alterations to its GS platform that dates further to 2005.
While the ASX has remained a strong seller locally, improving its annual sales by five percent in 2021 to 14,764 deliveries, its dynamic abilities have fallen far behind newer rivals like the Mazda CX-30, Toyota C-HR and Kia Seltos.
CMF-B platform likely for next ASX
A mooted shift to the Alliance CMF-B platform should represent a significant leap in the ASX's abilities on-road – but the move could result in an increase in price in Australia from the current vehicle's $24,490 manual-gearbox entry point.
For instance, the Nissan Juke – which has run on the CMF-B platform locally since 2020 – starts at $27,990 with a standard dual-clutch automatic transmission.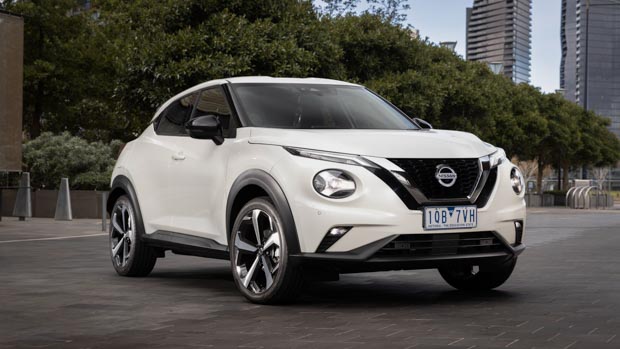 Several engines would be available to Mitsubishi should the ASX move across to the CMF-B platform, including a 1.0-litre turbo petrol three-cylinder found in the Juke, plus a 1.3-litre turbo petrol four-cylinder that does service in the Arkana.
New ASX will score a plug-in hybrid powertrain
Senior Alliance executives announced today that the next ASX will gain a plug-in hybrid powertrain shared with Renault.
Mitsubishi leads development of plug-in hybrid cars for the Renault-Nissan-Mitsubishi Alliance, so it is possible that the 2023 ASX PHEV will share a version of the marque's Eclipse Cross PHEV powertrain that is based on a 2.4-litre petrol engine.
It is possible that the next ASX will be front-wheel drive only; for most of its life, the first-generation ASX has offered the choice of AWD via a diesel engine option that will not return.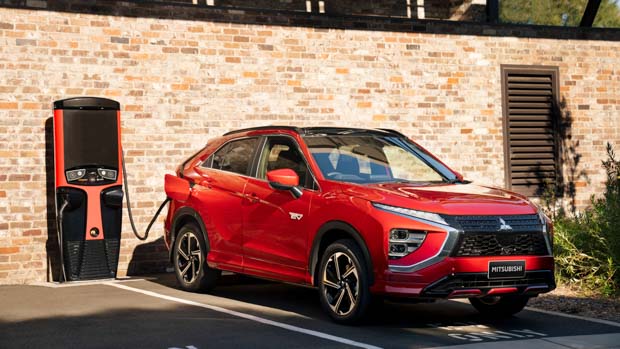 The Eclipse Cross continues on with the 17-year-old GS platform that sits beneath today's ASX, so it's at least as probable that the ASX PHEV will use a more modern turbo engine as its base. Either way, the plug-in ASX will likely target an electric driving range of about 50km.
Chasing Cars expects that the ASX will be revealed later in 2022 ahead of its 2023 launch.
Mitsubishi ASX 2022: prices in Australia
All prices listed are before on-road costs.
ASX ES manual: $24,490
ASX ES: $26,740
ASX ES-L: $28,140
ASX ES ADAS: $28,490
ASX MR: $28,490
ASX ES Plus: $28,890
ASX LS: $29,240
ASX MR Plus 2.4L: $31,140
ASX GSR 2.4L: $31,490
ASX XLS Plus 2.4L: $33,640
ASX Exceed 2.4L: $33,990