Skoda Australia have nearly doubled annual sales in the last five years – from 3,555 units in 2013 to a forecasted 6,000 units in 2018 – but company management in Prague have already set the Australian operation a clear target to double the results again by 2023. In a briefing to Australian media, Skoda's global head of sales and marketing Alain Favey told journalists that extensive brand consolidation – and an incoming product offensive – would be key to driving Skoda sales higher.
The ambitious plan comes as Skoda prepare to notch up 1.2 million global sales this year, led by China, which will account for 350,000 units. Australia may be a small market for the Czech brand, but Mr Favey says a "clear view" exists that Skoda "should be less reliant on the European market – and start being more present in other parts of the world," including Australia.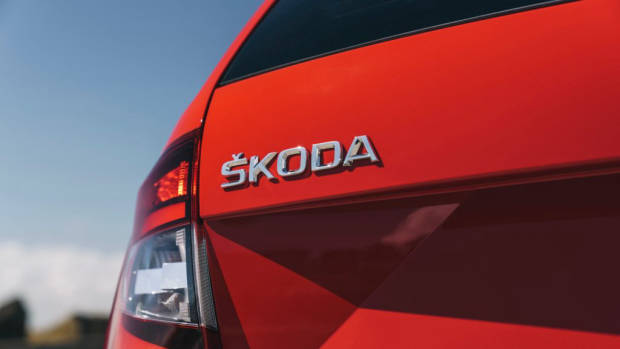 Skoda – who are part of the Volkswagen Group, and are managed under the same roof as Volkswagen Australia here – have grown in presence and visibility locally in recent years. Sales growth has been particularly fast in the last three years. Annual Skoda sales growth in Australia averaged 5% in 2013-14 compared to 12% in the last two years. This year, the midsize Octavia sedan and wagon continue to lead the charge, up more than 6% this year, bucking the trend in a declining passenger car segment.
The relatively late embrace of SUVs meant Skoda was left without critical crossover product until mid-2017, but the Australian range now includes two SUVs, with a third to arrive toward the end of 2020. This year has been the first full year of sales for Skoda's seven-seat Kodiaq SUV, which has notched up 1,187 sales to the end of October. A smaller, five-seat SUV, the Karoq, launched in June this year. Karoq has generated a more modest 384 sales – mostly a function of tightly constrained global supply.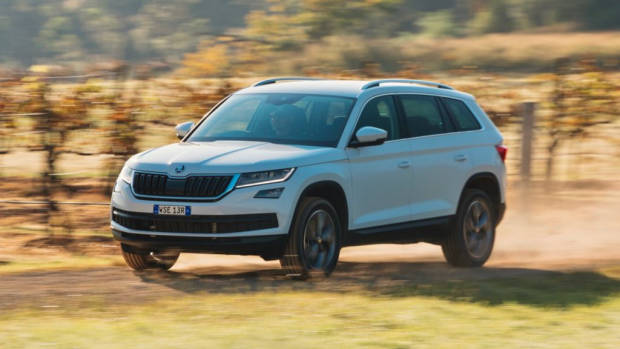 The arrival of two SUVs in the last 18 months has helped Skoda sales continue to grow
An even smaller SUV codenamed the Vision X will arrive in about two years from now, competing in the same space as a Mazda CX-3. Later still, in 2021, Skoda's first fully electric vehicle – an SUV – will launch, based on the Volkswagen Group's MEB electric platform. There's concern within Skoda that Australians are adopting electric cars at a slow rate, though. Local MD Michael Irmer says he "would like to have them in Australia – and we know what Australians love. They love SUVs and performance, so when an electric car comes with the appearance and SUV and [lots of] performance, that would be a great fit for the market."
Even more SUVs are present in Skoda's global product portfolio – Mr Favey pointed to the recent launch of the Kamiq small SUV and coupe/SUV Kodiaq GT, both China exclusives. Further, a massive expansion in Skoda's Indian operations will yield an Indian-built SUV. India are a right-hand drive market, which would make Australia an easy destination for that crossover, but Australian executives wouldn't be drawn on whether this is likely to eventuate.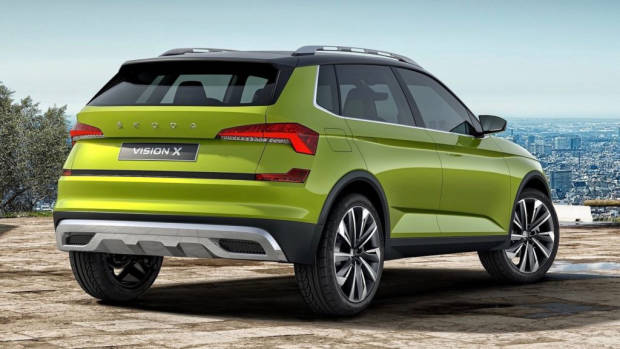 A third Skoda SUV will arrive in 2020, previewed by the Vision X concept
In the mean time, there are plans to expand the number of Kodiaq and Karoq grades offered in Australia. "We will be bringing more emphasis on our SUV product in Australia next year – we have big ambitions," Mr Favey said. The highlight will be the arrival of an all-wheel-drive Karoq Sportline 140TDI diesel in the second quarter, though Skoda are still dragging the chain on adapting the sporty Kodiaq RS 176TDI diesel for Australia, which is classified as a 'hot climate' market that limits what the Volkswagen Group are willing to send out here.
While SUVs are certainly helping overall sales, they aren't always what Skoda drivers go for. Mr Irmer keenly pointed out that his customers are especially savvy, and many are interested in cars that differ from mainstream tastes. Roy-Morgan polling shows Skoda buyers in Australia have the highest proportion of university educations of any brand except Porsche, that they are well-off but are independent thinkers. That might be the reason they keep buying Octavia and Superb wagons in solid numbers, we suggest…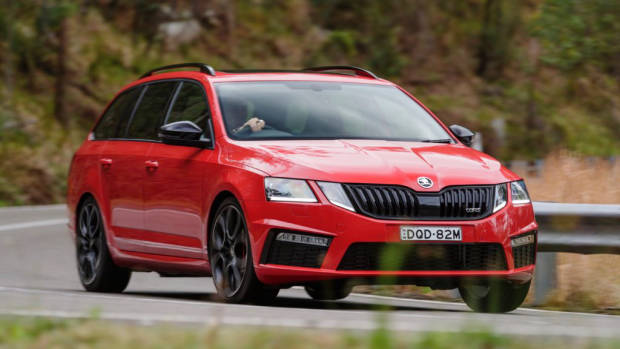 The Octavia midsizer remains Skoda's best-selling car in Australia
To that end, Skoda's product offensive is not limited to crossovers, with a new Octavia range to arrive late in 2020, and a new, Volkswagen Golf-sized hatchback called the Scala to come on stream in Australia earlier in the same year.
On the brand side, Skoda say they've put in considerable work with dealers in the last few years, with almost every dealer in the country "completely renewing" their showrooms to make the buying experience "more attractive, modern, and up to date," Mr Favey says. While Skoda's dealer network is gradually expanding – a new Melbourne dealer opens before Christmas – the brand has sought to allay regional servicing concerns by partnering with rural Audi and Volkswagen dealers, some of which can now service Skoda cars as well. Given the shared platforms between the three VAG brands, it's all in the family.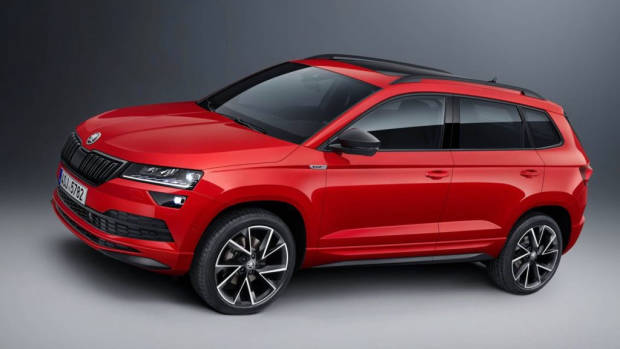 The fundamentals are present, but Skoda's success in Australia continues to be limited by major supply problems, with huge wait times – more than a year – on custom Kodiaq orders. Mr Favey says headquarters is well aware and shared that the Volkswagen Group board had recently approved the construction of a new plant which will, among other things, build the Karoq and help alleviate pressure on Skoda's other facilities.
It's clear that local Skoda execs hold headquarters responsible for clearing the backlog and getting supply issues sorted as a critical element of achieving the ambitious target set for them. Skoda Australia product planner Kieran Merrigan told journalists the Australian outfit accepts "the challenge set this morning…which we look forward to supply for."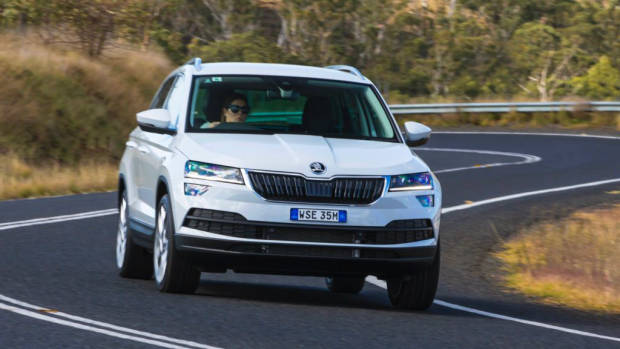 Stable growth is the name of the game, Mr Irmer says. "We need to get ready for the maturing of the brand in the market. When we grow, we'll grow sustainably," he said. "The last thing we want is a big spike and later to not be doing so well."
"Getting the bases in order, and building a solid business from within [is the goal]. Step-by-step, we are achieving that."