The idea of owning an almost six-metre long, 2.6-tonne yank-tank may not appeal to everybody, but Australians are warming to the concept at a rate that is impossible to ignore.
While Covid-19 pandemic saw vehicle sales plunge 13.7 per cent overall in 2020, Ram Trucks grew deliveries by 15.8 per cent to 3,320 sales compared to 2,868 pick-ups moved in Australia in 2019.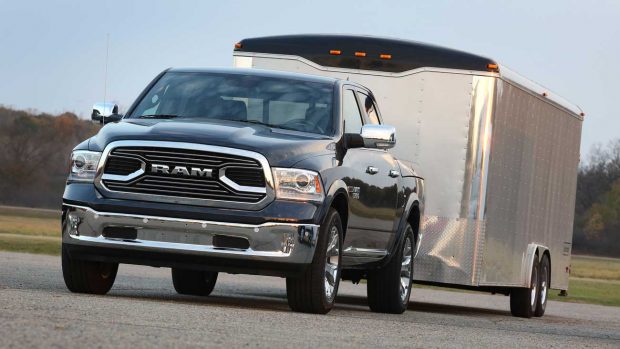 The Ram 1500 pick-up continued as the brand's volume seller in 2020, with the tough-looking 1500 Warlock grade joining the existing Laramie and Express variants for another boost in sales.
Distribution of Ram vehicles in Australia is an Ateco Group operation. Ateco import the utes from the US before transporting them to the Walkinshaw assembly in Melbourne where staff set to work converting the utes to right-hand drive.
Ateco public relations consultant Oliver Peagam told Chasing Cars Ram utes filled a unique role as a capable off-roader and towing vehicle, while still being laden with enough technology and comfort to present itself as a convincing luxury vehicle.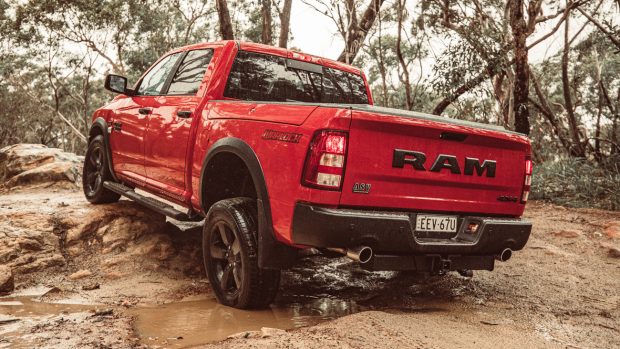 Mr Peagam said the Ram 1500's ability to tow up to 4.5-tonnes braked made them an easy choice for some, with the more traditional dual-cabs such as the Toyota Hilux and Volkswagen Amarok, hitting their limit at 3.5-tonnes or less.
"56 per cent of Ram owners bought them to specifically tow something," he said.
"There is also a lot to be said for the V8 Hemi [petrol] engine. It's pretty legendary and Australians still love a V8 warble – but also the interior cabin space is significant, you can fit five people in there easily with plenty of legroom and there is immense storage space."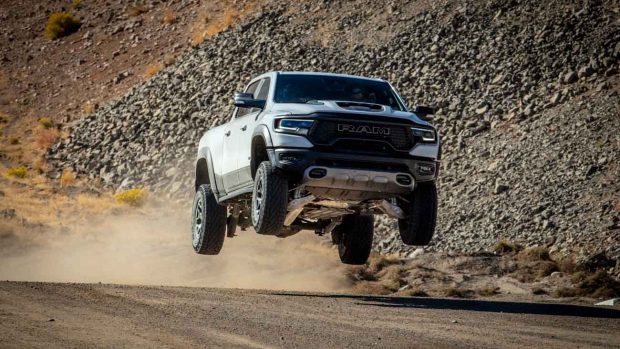 The Hemi V8 engine is nothing to sneeze at either. Despite needing to shift the Ram 1500's 2.6 tonne kerb weight, the 5.7-litre packs 291kW of power and 556Nm of torque, providing impressive speed but you'll pay the price at the petrol pump with fuel efficiency rated at 12.2L/100km on 98 octane fuel.
Peagam said the success could also be attributed to the timing of the pandemic, with many Australians flocking to spend their overseas travel money on a getaway vehicle.
"If you are looking at what Australians like doing, particularly this year without overseas travel, they are going to start hooking up their trailers and their camper vans and exploring locally and they need a vehicle fit for that purpose."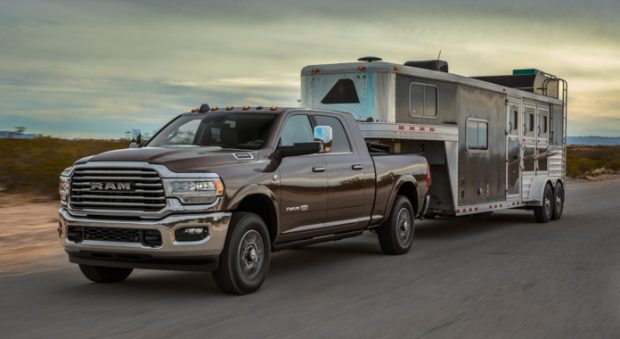 Ram Trucks are priced at the premium end of the ute segment, with the 1500 range starting at $79,950 and topping out at $107,450 (both before on-roads) the prices are high before the federal government tags on the Luxury Car Tax.
Those prices are substantially higher than what you'd pay in the United States. The 5.7-litre Ram 1500 Laramie costs $104,950 here – after import, conversion and mark-up – but in its home market, the same ute costs $45,920 USD. That's about $60,000 Australian dollars at the time of writing.
However, in Australia, all Ram 1500s still undercut their Chevrolet Silverado rival which starts at $113,990 before escalating to as much as $141,990 (both before on-roads).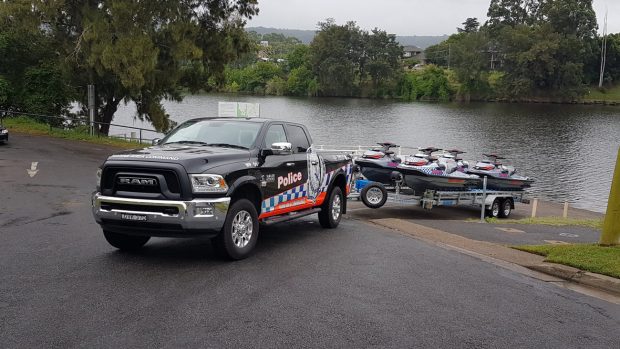 Since production began in 2015, Walkshaw's factory in Clayton, Victoria, has put around 10,000 Ram pick-up trucks down their conversion production line, with a 260-person team largely made up of ex-Holden, Ford and Toyota workers bringing their expertise to the table.
Mr Peagam said there is a deep network of local suppliers backing the factory and who provide up to 650 unique parts per ute to complete the conversion, and this support for local industry has not gone unnoticed by buyers.
The fifth generation of the Ram 1500 is set to land on Australian shores early this year, and will be followed by the 2500 in winter but Ram Trucks is also looking to appeal to more than just private buyers.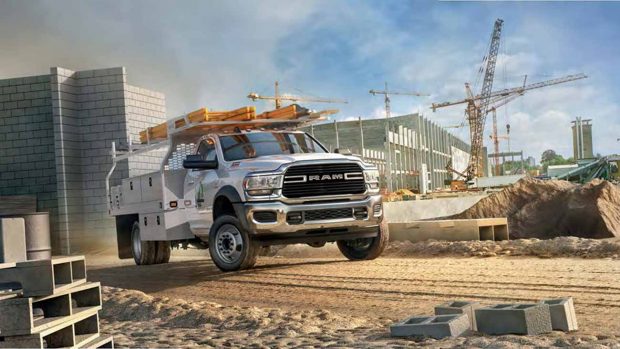 "We're begging to branch out into those more commercial vehicle operations. For example, the Victoria Police and New South Wales Police marine command[s] both use a number of 1500s for towing jet skis," Mr Peagam said.
"We also know there are a number of operations where we can get some 2500 cab chassis' and look at providing vehicles for rural firefighters for example."
Around the middle of 2021, Ateco will introduce the new Ram 2500 heavy-duty ute to the Australian market. Read more here.