The Ram pickup truck brand has today announced its 2025 lineup of the Ram 1500 pickup that will feature Stellantis' new turbocharged inline-six engines.
For 2025, the pickup will also continue to use the 3.6-litre Chrysler petrol V6 engine that has been a part of the Ram 1500 lineup since 2009. However, the new 3.0-litre Hurricane engines will be the feature piece going forward.
Ram states that two turbocharged straight-six engines will feature in the revised lineup, with the high-output variant to produce up to 402kW/706Nm. It will sit above a lower-output version good for 313kW/635Nm.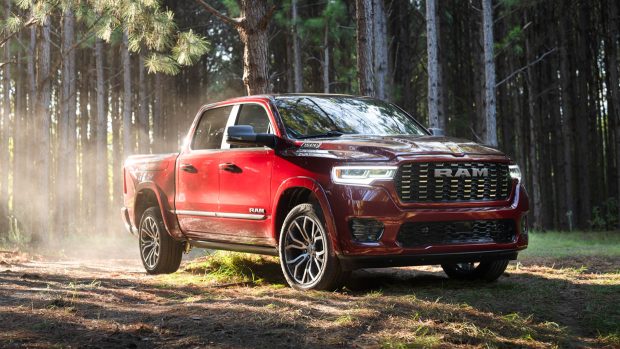 According to Ram, these new straight-six engines are twin turbocharged, use plasma-coated cylinder bores, high-pressure fuel injection and an engine-mounted water-to-air charge cooler with a dedicated cooling circuit. These engines will be built in Mexico.
Chasing Cars reached out to Ram's local distributor, Ateco Group, to find out local launch timings for the 2025 Ram 1500 for Australia. We'll update this story when we receive word.
The news comes today after the Ram brand also announced a plug-in hybrid version of the Ram 1500 called the Ramcharger, as well as the previous news surrounding the all-electric Ram REV model which is also set to arrive in 2025.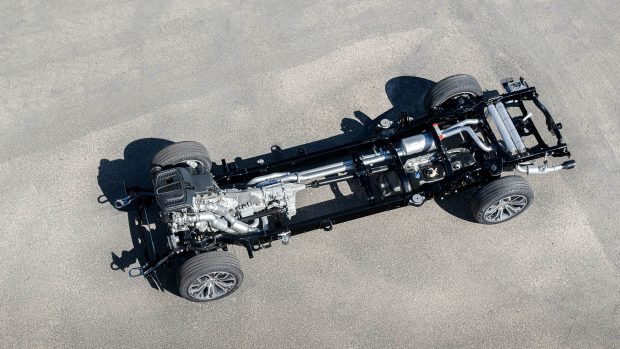 Ram USA has confirmed that the 2025 Ram 1500 is due in American dealerships from the first quarter of 2024.
How much more efficient are the new turbocharged straight-six engines?
Ram has not gone into specific detail about exact fuel economy figures, however the brand has stated that the new engines "deliver enhanced fuel economy and fewer emissions while generating more horsepower and torque than other naturally-aspirated V8 and boosted six-cylinder engines in the light-duty segment".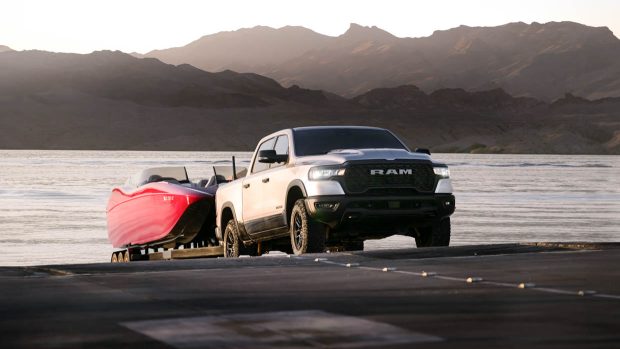 US automotive media outlet Car and Driver has reported that the base V6 engine had a fuel economy of 11.7L/100km in the city and around 9.4L/100km during highway driving.
For reference, the current Ram 1500 Express pickup sold in Australia with its 5.7-litre naturally-aspirated engine has a claimed average fuel consumption of 12.2L/100km.
What does the 2025 lineup look like?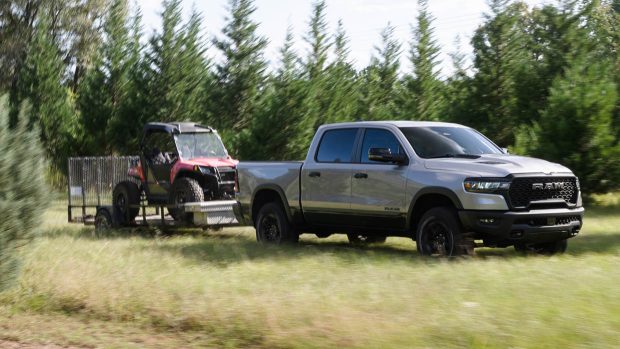 For the US market, there will be several grades to choose from in the 2025 lineup.
Tradesman, Big Horn/Lone Star, Laramie, Rebel, Limited Longhorn and Limited variant names will all feature for the US versions of the pickup.
Ram states that in the third quarter of 2024, a new Ram 1500 RHO model will launch alongside the H/O (High Output) with top spec, 402kW Hurricane twin-turbocharged engine.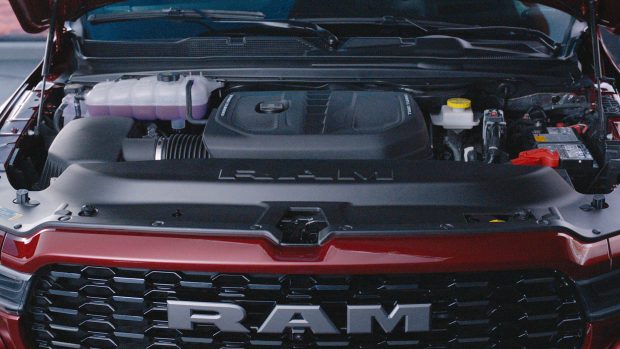 The Ram 1500 RHO essentially replaces the supercharged 6.2-litre 1500 TRX, the most-powerful and fastest mass-produced truck ever, that's currently sold in Australia.
Standard specification highlights for the Ram 1500 include:
Choice of either 12.0-inch or 14.5-inch central touchscreens
10.25-inch touchscreen for passengers
Uconnect 5 operating system
Onboard power inverter
Hands-free driving assistance
Optional digital rear-view camera with tow mode
Head-up display
Option of two wireless phone chargers
Optional Klipsch premiere audio system
"Over 100 available advanced safety systems"