Ram Trucks has announced it will bring a new variant of its 1500 pickup to the American market in 2025, this time with plug-in hybrid power.
Designed to not only be more efficient but also powerful and better for towing, the Ram 1500 Ramcharger is powered by a 250kW front motor and a 238kW rear electric motor.
But what sets the Ramcharger apart from the rest of the Ram 1500 range is that the variant also uses a 3.6-litre V6 petrol engine to generate power for the electric motors and charge the sizable 92kWh battery pack.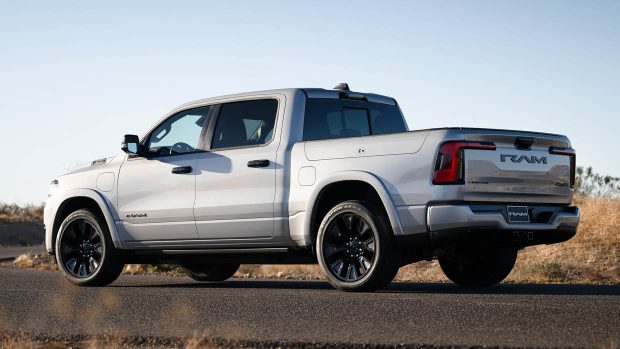 The Ramcharger is designed to bridge the gap in Ram's lineup between the pure combustion engined utes and its fully electric models, such as the REV we've seen previously, by effectively offering an electrified solution for those who require long-distance travel capability.
The Ramcharger's PHEV drivetrain explained
According to reports from Car and Driver, the usable battery size is actually 70.8kWh. The US media outlet also claims that the electrified pickup will have up to 233km of electric-only range.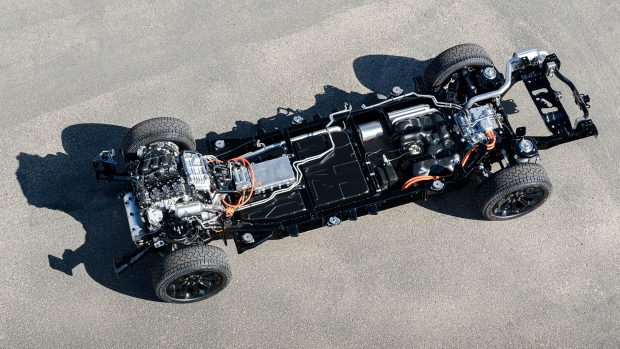 Officially, Ram states it's targeting an overall range of 1118 kilometres for the pickup, and claims the Ramcharger will be able to accelerate from 0 to 100km/h in 4.4 seconds.
Much like how Nissan's E-Power system uses a combustion engine along with electric power – but the engine is not physically connected to the wheels – the Ram 1500 Ramcharger is very similar.
Owners will be able to plug in their Ramcharger, with DC charging speeds up to 145kW possible.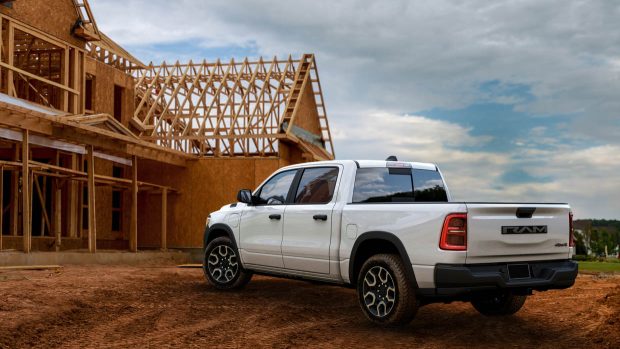 Chasing Cars reached out to Ram Trucks' local distributor, Ateco Group, to enquire about whether the Ramcharger could be on the wish list for Australia. We'll update this story if we receive word.
The Ramcharger, if confirmed for Australia, would compete with a small pool of electrified commercial vehicles including the Ford Ranger PHEV, which is confirmed for a late 2024 release.
The Ram 1500 Ramcharger will be joined by a full electric REV model in 2025 that will feature a standard 168kWh battery pack, with an optional 229kWh battery also set to be available from launch.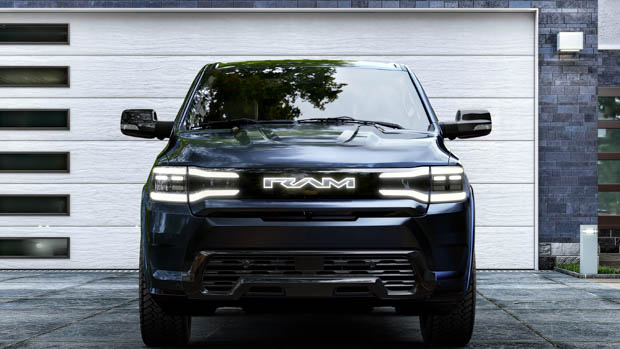 Why the Ram 1500 Ramcharger could be a beast for towing
Some of the downsides with electric utes in the market so far is that towing comes at a cost of electric efficiency and range, but Ram may have found the answer.
The company states that the upcoming Ramcharger will be capable of towing up to 6350kg and will have a payload of 1190kg.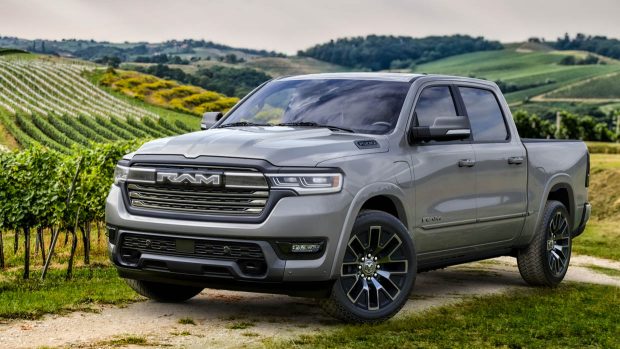 However, Chasing Cars understands that if a person was to tow up a longer-distanced mountain range, for instance, this would likely completely deplete the battery, which could leave the vehicle with only 130kW of power sent to the wheels from the onboard generator.
Despite this, Ram says that it has a specialised 'Max battery' mode that can maintain a charge level of 80 percent for towing needs, which it says is "optimised for battery performance".