The all-new Ram 2500 Heavy Duty ute will make its way to Australia this year, with an expected on sale date of sometime in the second or third quarter of 2021.
The fifth generation of the Ram 2500 pick-up truck has been on sale in the US since 2019, where it is available in three trim levels with both a diesel and petrol engine options, but we expect a far simpler line up here in Australia.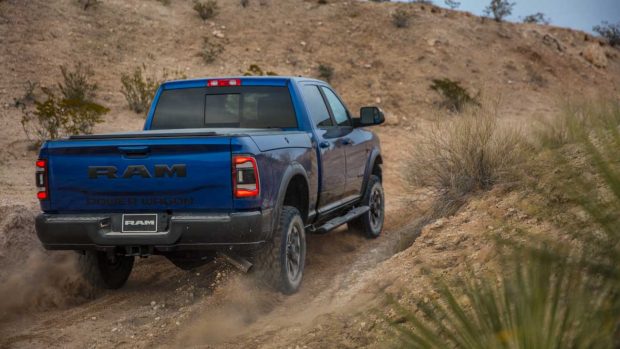 The standard engine in the US for the Ram 2500 is a 6.4-litre naturally aspirated Hemi V8 petrol engine making 306kW of power and 582Nm of torque. The V8 petrol is is matched to an eight-speed automatic. 
However, Australian models are expected to be fitted with the less powerful but higher-torque 6.7-litre turbodiesel straight-six making 276kW/1,152Nm that is matched to a heavy duty six-speed torque converter automatic.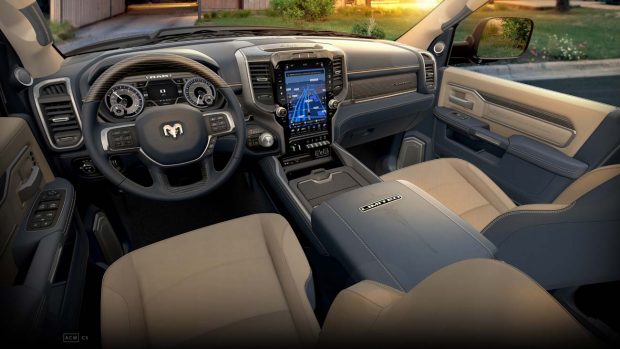 The diesel can tow a maximum of almost nine tonnes, with the petrol V8 able to pull eight tonnes. Both far exceed the 3.5-tonne maximum possible using popular dual cabs such as the Ford Ranger and Toyota HiLux.
When it comes to towing, nothing short of a commercial vehicle can match American utes for their ability. As evidence of this are features such as the Ram 2500's auto-leveling rear air suspension, which makes towing large loads not just possible but safer in difficult conditions.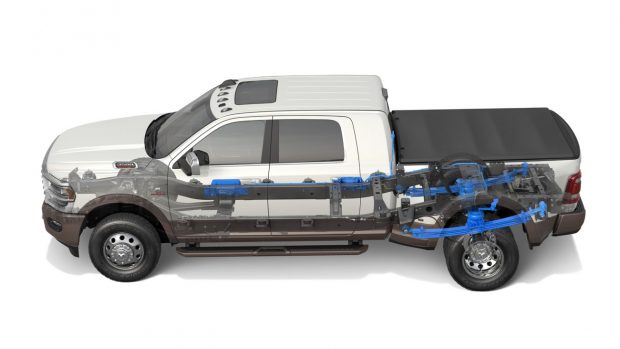 This suspension is ideal for parallel style hitching for items such as large horse trailers that automatically adjusts itself to keep loads stable as the road twists and turns.
Ram Trucks are managed by the Ateco Group here in Australia, who import the plus-sized utes from the U.S. before converting them from left to right-hand drive at Walkinshaw's factory in Melbourne.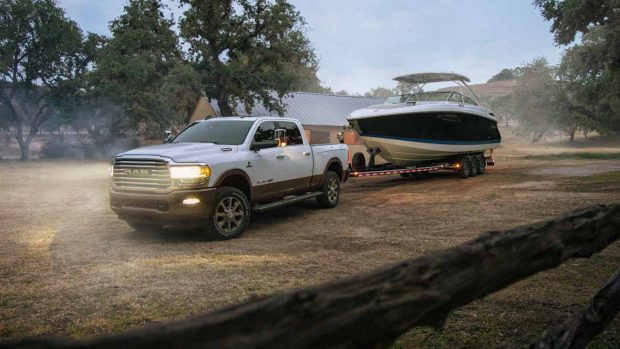 Ateco public relations consultant Oliver Peagam told Chasing Cars that the Ram 2500 is designed to fill a role as a luxury vehicle that is built to handle anything you can throw at it.
"It's about delivering a vehicle that is bloody good at what it does, that being towing, carrying kit and getting off-road, because there aren't too many other options out there that can do that," he said.
"It's not a volume model and it's not going to be for everyone, but it has a lot of appeal among those who have a specific need for it."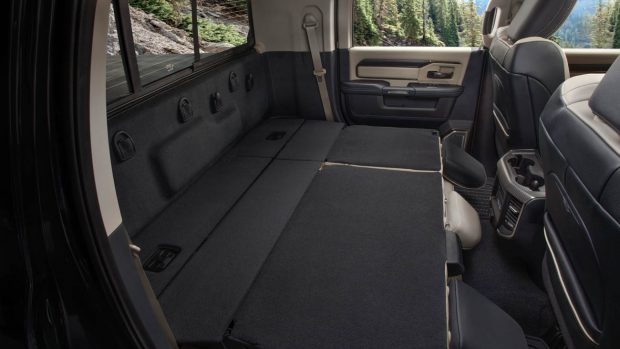 Mr Peagam said the arrival date for the Ram 2500 was not quite clear but once they reached our shores the team at Walkinshaw could convert the utes in a matter of weeks, not months.
Ram Trucks Australia are currently asking potential buyers to register their interest online.