Honda Australia has detailed its plans to change how buyers purchase its new models with a fixed driveaway pricing and online configurator available as of today.
The new pricing will see buyers all over Australia pay the same fixed cost, with no negotiating at the dealership level, no matter where they buy a Honda in Australia.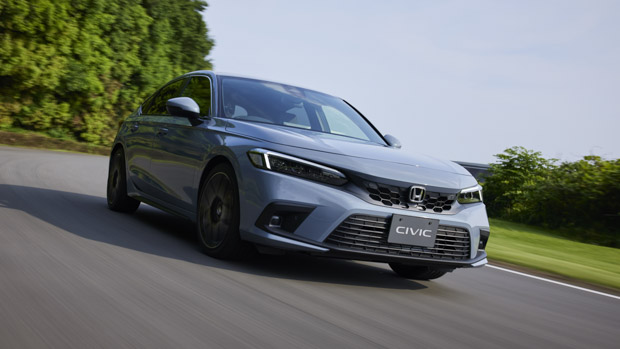 How can I buy a new Honda?
Building on its announcement last week, Honda said its physical presence would remain similar in Australia with the network spanning 90 locations Australia wide.
This is somewhat down from the 105 locations when the new strategy was announced at the beginning of 2020 but Honda says its new strategy was necessary to make it a more sustainable business.
Honda will aim to sell 20,000 vehicles a year, which is less than half of what it sold in 2019 in pre-pandemic conditions, and will be slimming down its offerings to what it believes buyers really want.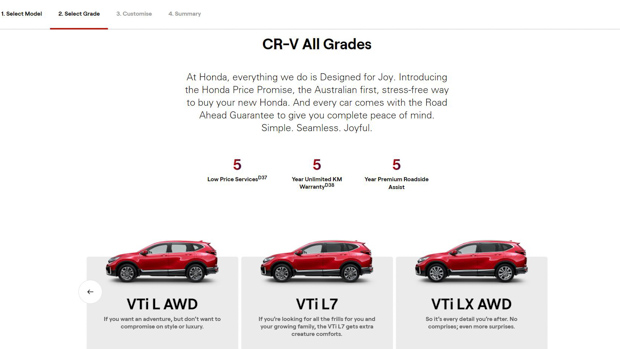 As part of the new network, Honda Australia will house its cars at centralised locations so buyers won't have to go hopping from dealership to dealership to find the car they want in the right colour or grade.
Towards the end of the year, the Honda Centre at Indooroopilly Shopping Centre in Brisbane will be moving to the AutoMall facility that is under construction at the same site.
Honda says the new location will be more interactive and include a service centre for customers to get their car worked on while they go shopping.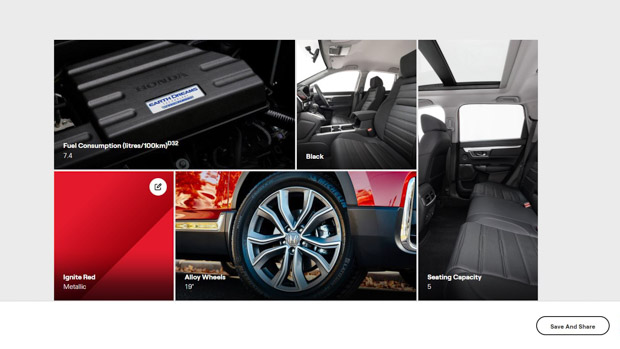 New online configurator and more:
While there may be fewer buyers, Honda said people will have an easier time getting their hands on a new model and this is partly thanks to the new online configurator.
The configurator can be used at a Honda Centre or online and will allow buyers to build the model they want with their chosen grade, colour and accessory pack.
Customers will also be able to book a test drive online, a feature which is becoming a common in the industry as manufacturers attempt to fit into people's busy lives.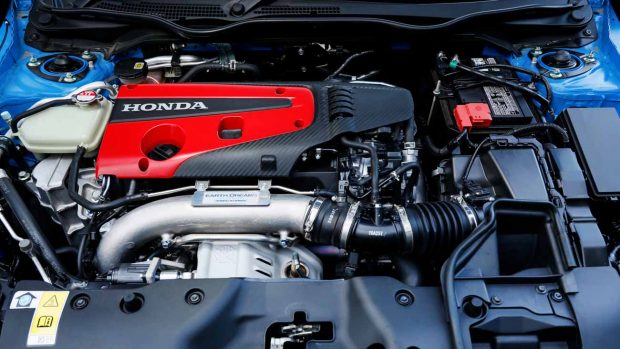 How buying and owning a Honda will change:
The fixed driveaway pricing, which includes all mandatory government fees, will allow buyers to select what colour paint they want, metallic or otherwise, at no added cost.
Buyers can opt to dress their new Honda up with a range of genuine accessories that have been organised into three packs that include the install costs and also have a fixed price.
Once you've purchased a new Honda, the company throws in a five-year unlimited-kilometre warranty, five years of roadside assistance and fixed pricing on a limited number of services.
Specifically, this covers the first five services which will cost $125 each, a scheme Honda says represents a $1,250 saving to customers. 
Honda's new pricing and buying tools comes into effect as of today.