The success of Spanish sporty car manufacturer Cupra's ambition to enter the United States market will turn in part on the degree of success the Volkswagen Group brand finds in the Australian market, its chief executive says.
Speaking with Australian media at the reveal of the Cupra Tavascan coupe-SUV, Cupra chief Wayne Griffiths shared further candid details of the brand's pitch to Volkswagen Group headquarters to enter the lucrative US market.
"[We need] a solid, robust strategy that is well thought through," Griffiths said. "Certainly not reckless: you don't make a reckless decision to go to the US, or an opportunistic one either.
You need to be very well-prepared. You need to be convinced that you have the right products for the US market, because trying to sell European products in the US market is not the most successful thing of the past."
Cupra global chief: I need the Australia push to work out
Until 2022, Cupra was a virtually European-only operation, with only a couple of test markets outside Europe – in Mexico and Israel, both of which are considered to have been successful.
But the Spanish marque's first serious push outside Europe has been in Australia, where the Volkswagen Group has a solid following and operates its eponymous brand, plus Audi, Porsche, Skoda, Lamborghini and Ducati under various distribution arrangements.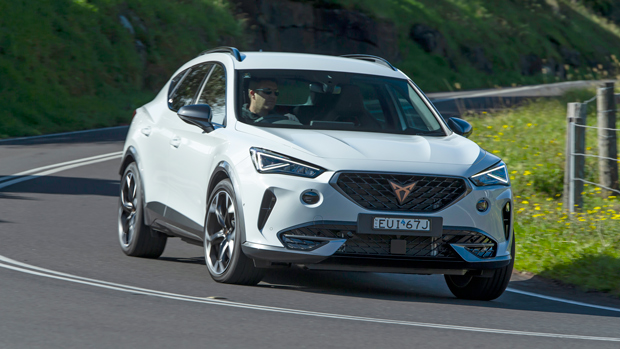 Ahead of its launch in Australia, a number of senior Volkswagen Australia executives were transferred to Cupra under the leadership of former VW portfolio head Ben Wilks. An online agency sales model, the opening of Cupra's Sydney city garage store and the launch of the Formentor, Ateca and Leon models followed.
In the automotive universe, it's early days – but Cupra managed 1111 Australian deliveries in 2022, and the run rate of its quarter-one tally of 808 suggests over 3000 registrations for 2023 could happen – nearly halfway to Cupra global chief Griffiths' ambitious target of 7000 Australian deliveries in 2025.
In preparing to make a binding decision on Cupra's hopes to go to America, the lessons of the Australian launch are being closely studied, both at Cupra HQ in Martorell, Spain, and the Volkswagen Group mothership in Wolfsburg, Germany.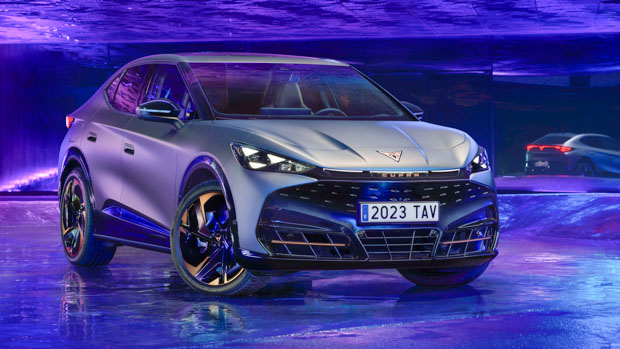 "For me, I need to prove that Australia works, particularly with our ambition to look even further, at bigger markets," Griffiths said.
"If you can be competitive and do a good job in Australia, then you can do a good job [in other markets], particularly other South Asian markets and also Anglo-Saxon style markets that are traditionally competitive."
Domestic American production of Cupra EVs a key factor
Cupra sees similarities between Australian car-buying tastes and the preferences of some parts of the US market – especially in urban areas on the west and east coasts of North America.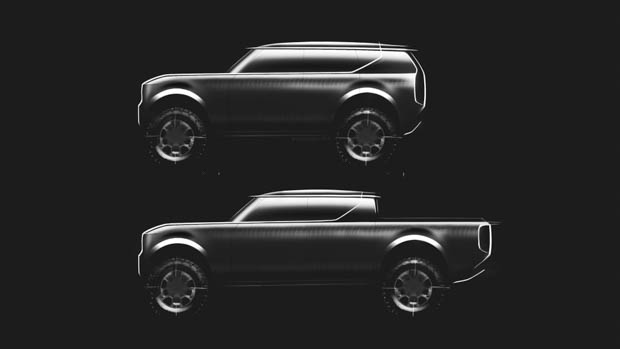 However, Cupra has also identified that its hitherto-European centric lineup won't work in its entirety in the United States – and that new, larger models would be required to support such a market entry.
Models designed to suit the tastes of an urbane slice of America's vast new car market are already in the pipeline: the electric Tavascan revealed this weekend is one such model, as is next year's Terramar petrol and hybrid SUV model.
Generous EV purchase subsidies introduced by the Biden administration are only provided for American-built EVs – so if a Cupra entry to the US market is approved, expect to see Tavascan production extended beyond China to the Volkswagen Group's Chattanooga, US plant.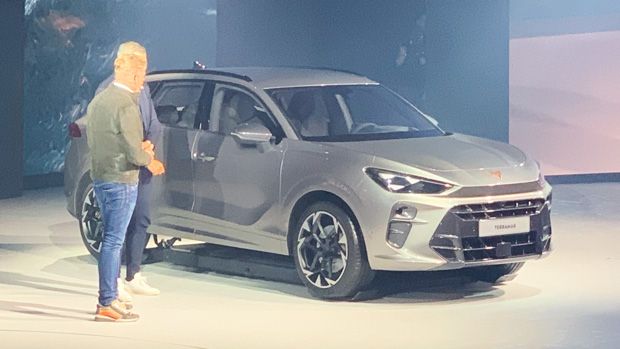 In Griffiths words, "synergies within the Volkswagen Group that make sense in terms of manufacturing" are essential to any approval for such a plan – and importing foreign-made Cupra EVs with a price under US$80,000 ($118,000) would miss out on significant subsidies.
Above that price, domestic US manufacturing is less important – perhaps why Griffiths suggested that a production version of the Cupra Dark Rebel electric sports car concept, likely built in Europe, could go "hand-in-hand" with US market entry.
It seems is a safe bet that the brand's hatchback models wouldn't be the right fit for America – being Leon hot hatch, the forthcoming small electric five-door based on the Urban Rebel prototype, and the Born EV model that launches in Australia this month.
Bigger Cupras for America could appeal to Australians
There is an interesting transpacific circularity at play. While Cupra's degree of success in prizing open the Australian market will be examined by VW management in evaluating Cupra's America push, a successful US market entry is likely to bear new American-focussed models that could be well-received in Australia.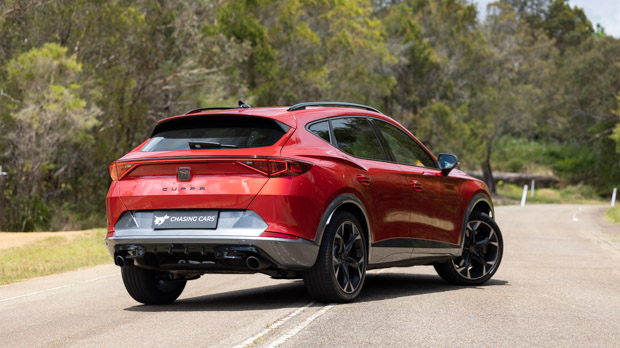 "It would benefit [Australia] as well," Griffiths concedes. "US cars are bigger, and [Americans favour] more SUV-style cars, and that would also benefit other global markets – particularly you guys." A large SUV with seven seats would appear likely.
Would the sentiment extend to a pick-up truck? Well, safe to say the highest levels of Cupra management are well-aware of the Volkswagen Amarok, and of Australia's love for the dual-cab ute.
"I know you guys want a ute," Griffiths acknowledged – playfully. "You want me to go and team up with Scout – let's go and do a [Cupra] ute with Scout," the boss joked. But with a shared turn to premium and sporty ute models on both sides of the Pacific, perhaps the idea isn't so comical at all.