If you're buying a new Hyundai car or SUV in Australia, you'll get a warranty with your purchase that means Hyundai will pay for the cost of any defects or faults that arise that you have not caused.
But what are you covered for? What isn't included in the warranty? And how long does the warranty period apply for? Read on.
What you'll find in this guide:
How long is Hyundai's warranty?
New Hyundai cars and SUVs sold in Australia come with a five year, unlimited kilometre warranty.
Hyundai were the first brand in Australia to introduce this type of warranty – but it isn't the longest anymore. Sister brand Kia offers a seven year, unlimited kilometre warranty.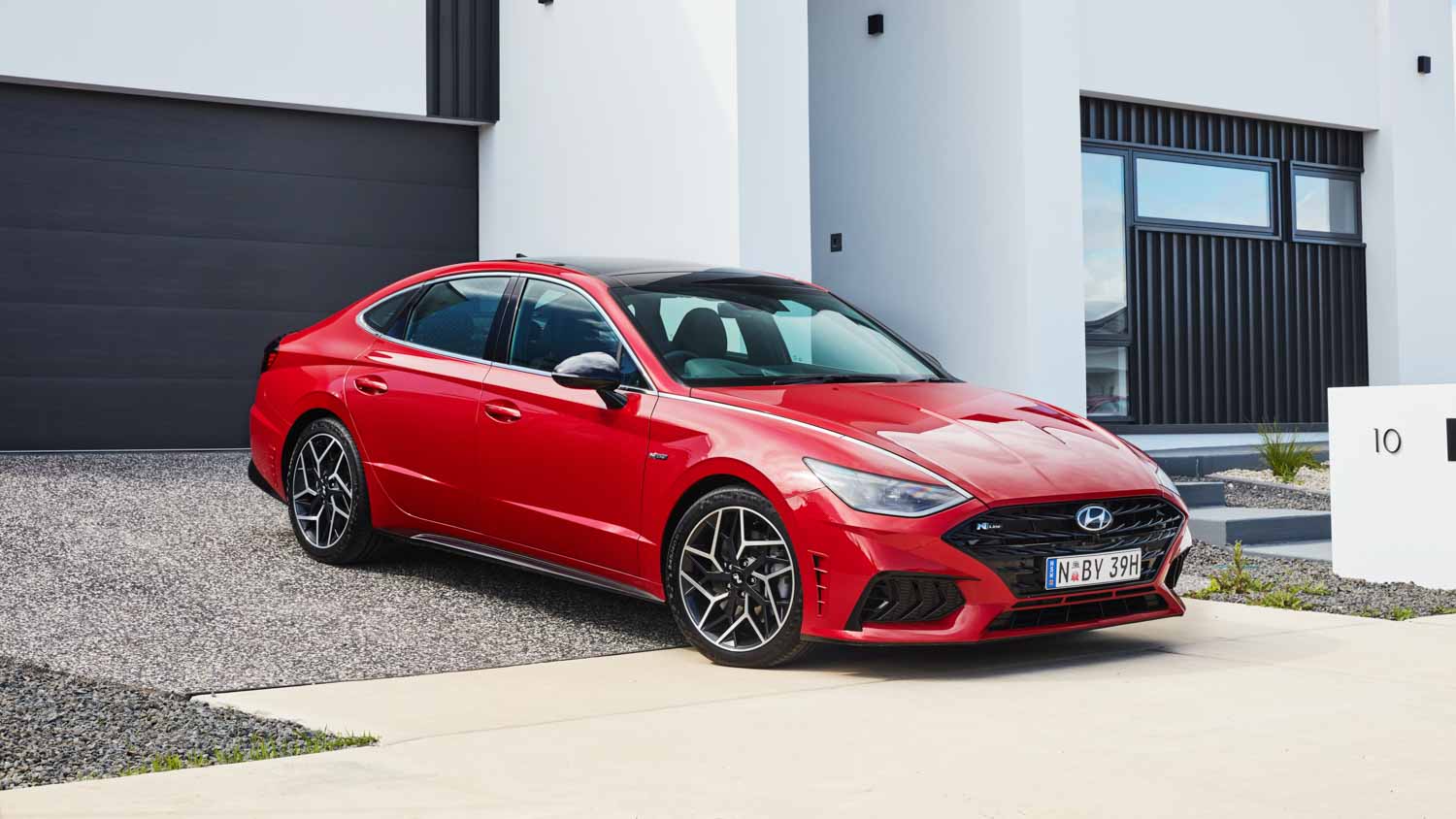 At a basic level, Hyundai's warranty means that any defect of any component on the car manufactured or supplied by Hyundai that arises due to poor workmanship or poor materials will be rectified at Hyundai's cost.
If the defect makes the car undriveable, the cost of transporting the car to the nearest authorised Hyundai dealer will also generally be covered under warranty.
Does Hyundai's warranty transfer to new owners?
Yes – any remaining time on the warranty on Hyundai cars and SUVs will transfer to new owners. For example, if you sell your Hyundai after three years, there will be two years of warranty coverage remaining for the second owner.
What do you have to do to retain the warranty?
Hyundai list actions you have to take to retain the validity of the warranty on your car:
You must ensure all services are carried out as per the scheduled maintenance and service recommendations

Service history coupons must be stamped by a qualified motor vehicle repairer or at a Hyundai dealer

You must keep detailed service invoices for review whenever requested

You must present the Hyundai Service Passport to an authorised Hyundai dealer whenever requesting any work or service under warranty

You must deliver the vehicle to an authorised Hyundai dealer for all warranty repairs
How does Hyundai's warranty compare to rivals?
Hyundai's five year, unlimited kilometre warranty was once considered generous, but this period of coverage is now normal in the Australian car market.
Rivals like Toyota, Mazda, and Volkswagen all offer five years of coverage with unlimited kilometres.
Hyundai's sister brand Kia offers a longer seven year warranty, also with unlimited kilometres.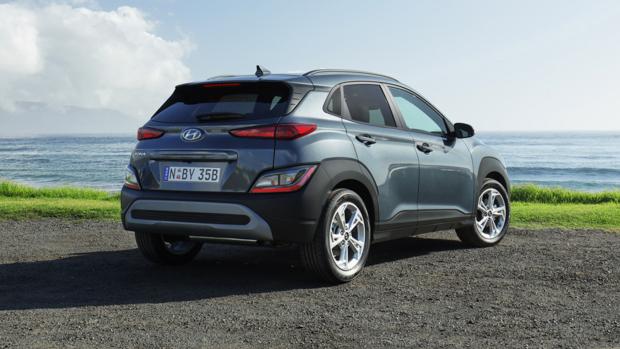 What warranty do Hyundai electric vehicles have?
Hyundai's electric vehicles – such as the Ioniq Electric and Kona Electric – are covered by the same general five year, unlimited kilometre warranty as the rest of the range.
However, the high voltage lithium-ion battery used to provide the vehicle with range is covered by a longer eight year, 160,000 kilometre warranty.
Are Hyundai genuine accessories covered by the warranty?
Yes. If you purchase Hyundai genuine accessories and they are fitted by an authorised Hyundai dealer, these accessories are covered under the remaining period of the warranty applying to the car.
Genuine Hyundai accessories and genuine Hyundai parts that are not fitted by an authorised Hyundai dealer are only covered by a 12 month warranty.
Is commercial use of a Hyundai covered under warranty?
Yes. However, the period of coverage is limited. 
If you use your new Hyundai for "commercial applications" – which Hyundai suggests includes use as a taxi, hire car, rental car, courier vehicle, security car, driving school car, tour vehicle, bus or emergency vehicle, the warranty period is limited to five years or 130,000 kilometres.
That's unless it is a Hyundai iMax or iLoad van being used for those commercial applications – that vehicle enjoys coverage of five years or 160,000 kilometres.
The previous Hyundai Genesis, or the current Genesis models, are exempted from the commercial application limits if they are used as a hire car or limousine – meaning they get the full five year, unlimited kilometre warranty.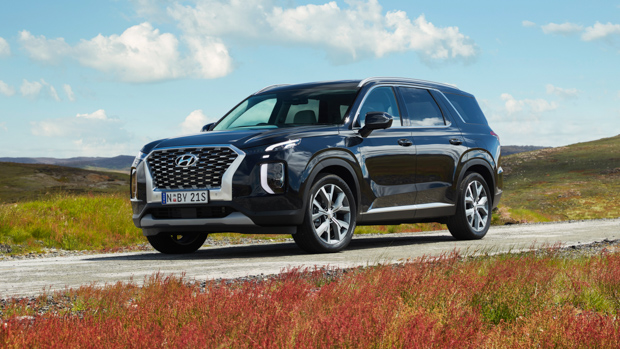 Which Hyundai vehicles does this warranty cover?
Hyundai's five year, unlimited kilometre warranty applies to all models in the brand's lineup, including:
What is specifically covered under the Hyundai warranty?
Hyundai's five year, unlimited kilometre warranty specifically includes, to the extent allowable by law, subject to various period limitations, "any component forming part of the original vehicle specification manufactured or supplied by Hyundai (except tyres and non-genuine accessories) which is found to be defective as a result of poor workmanship or materials during normal usage of the vehicle."
Which components are not covered under the Hyundai warranty?
Hyundai's five year, unlimited kilometre warranty specifically excludes the following items:
Tyres

Consumable components normally replaced or repaired in the process of routine maintenance, like oils, coolant, spark plugs, brake disc rotors

Hyundai Genuine Accessories that are not compatible with, not recommended for, or not designed for the specific model you own

Non-genuine accessories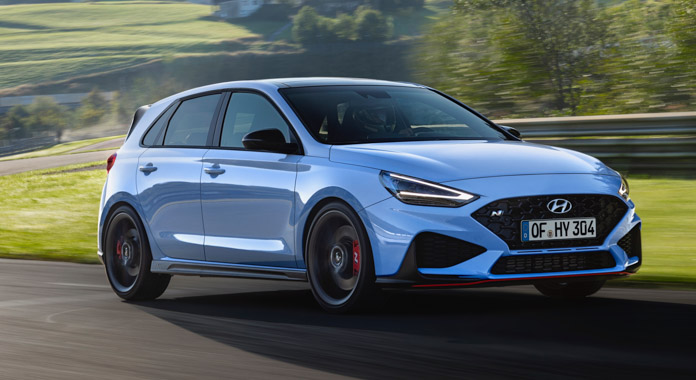 Which defects are not covered under the Hyundai warranty?
The Hyundai warranty specifically excludes defects that arise because of the following situations:
Where the car wasn't serviced on time

Where the car wasn't maintained by a suitable qualified motor vehicle repairer

Negligent driving, careless driving, an accident, or improper use of the vehicle

The use of lubricants, fluids or fuels that aren't approved for the vehicle

Due to modifications not carried out by or at Hyundai's direction

Normal exposure and general wear and tear of paint, rubber, plastic and plated materials

Improper workmanship, repair or maintenance

Broken or scratched glass after delivery

Fitment of any part other than those recommended or specified by Hyundai

Testing, maintenance or repair of parts other than by Hyundai

Racing, rallying, competition or speed/endurance trials

Incorrect decommissioning of a high-voltage battery system or fuel cell system

Incorrect battery charging
Are any other warranties offered on Hyundais in Australia?
Yes. Hyundai cover some parts according to different and separate warranties. These include:
Rust:

5 years, unlimited kilometres

Exterior paint durability and finish:

3 years, 100,000km.

Exterior paint application:

12 months, unlimited kilometres.

Audio video navigation head units:

5 years, unlimited kilometres (5 years, 160,000km for commercial vans).

Vehicle battery:

2 years, 40,000km.

Keyless entry remote battery:

6 months.
Disclaimer: This information was obtained in January 2021 from the Hyundai Australia website. While all steps have been taken to ensure this information is accurate and current, we do not guarantee it. Chasing Cars accepts no liability for this information and recommends you obtain legal advice specific to your individual circumstances before entering into any contracts for the purchase of property or obtaining of finance.