Two different styling packages, improved fuel economy, and minor price adjustments are the headline changes to the Toyota Corolla in 2015. You can watch our review of the current model here, which is currently Australia's top-selling car. The updates to the Corolla are designed to help extend its lead, with sales so far in 2015 adding to 17,598, more than a thousand units better than the second-running Mazda 3.
The change most people will notice to the 2015 Corolla is how the different models get different looks. The more basic Corolla Ascent and Corolla Ascent Sport resemble the European Toyota Auris variant, while the sportier SX and ZR cars get the American body kit from the US-only Scion iM.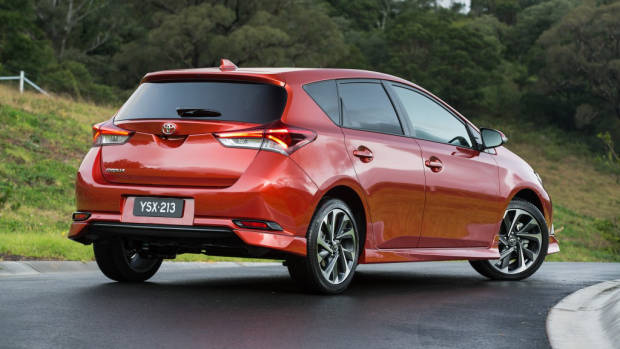 The Toyota Corolla price also changes, with the most basic Ascent now $300 more expensive for the manual. The flagship ZR, which is auto-only, falls by $1,000 to $28,990.
Your money buys more equipment, though, with all cars upgraded to touchscreen infotainment with a reversing camera. The Ascent ($19,790 manual or $21,790 auto) is now the only model to feature the existing 6.1-inch Display Audio head unit, with basic iPod integration, USB and AUX inputs, CD and Bluetooth audio.
The rest of the models, starting at the Ascent Sport ($20,790 manual or $22,790 auto) gain a new, better integrated seven-inch touchscreen.  Only the SX ($23,490 manual, or $25,490 auto) and ZR ($28,990 auto) get satellite navigation, with a new feature called Destination Assist. At $2.97 per use, Destination Assist connects the driver to an operator to help find a specific venue or address.
Continuing the theme of updates inside, the steering wheel designs, trims, upholsteries and materials are all slightly revised.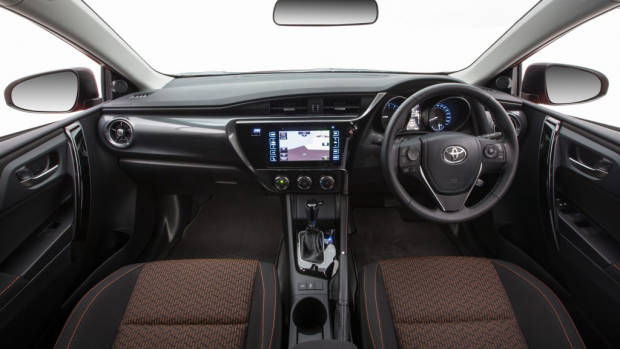 Under the skin, the Corolla's familiar 1.8-litre aspirated four-cylinder petrol goes unchanged. It continues to produce 103kW of power and 173Nm of torque, paired to either a six-speed manual or a continuously variable automatic. Fuel economy is improved, though: the manual is down to 6.7L/100km, and the CVT to 6.1L/100km on the combined cycle.
Toyota's engineers have spent time on the front and rear suspension tune, though, promising better ride comfort (the current car is a little sharp), and reduced friction. Plus, the current steering setup, which is too light, has been firmed up to provide heavier weighting at higher speed.
Toyota Corolla 2015: Australian price
All prices are before on-road costs.
Toyota Corolla Ascent manual: $19,790
Toyota Corolla Ascent CVT automatic: $21,790
Toyota Corolla Ascent Sport manual: $20,790
Toyota Corolla Ascent Sport CVT automatic: $22,790
Toyota Corolla SX manual: $23,490
Toyota Corolla SX CVT automatic: $25,490
Toyota Corolla ZR CVT automatic: $28,990