Modest price increases – justified by enhanced spec – are the headlines today's announcement of the 2017 Mercedes CLA for Australia.
Notably, there's a larger 8-inch touchscreen inside that includes Apple CarPlay and Android Auto functionality, above and beyond the standard Mercedes COMAND system.
Each CLA also gets active safety tech as standard – there's blind spot assistance, parking pilot, autonomous emergency braking and a pedestrian-saving bonnet on every model.
Both the four-door 'coupé' and five-door Shooting Brake wagon form factors have been retained – with the pair available with four engines.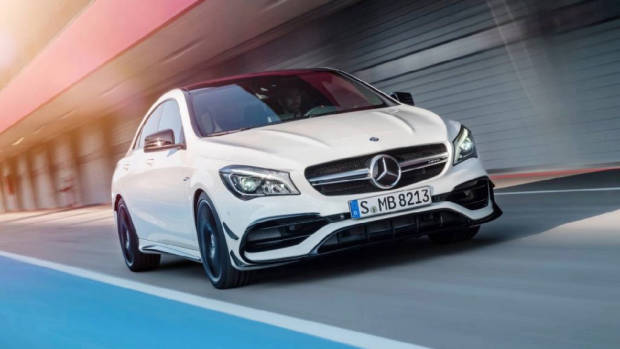 However, the bottom end of the range moves apart in price – the old CLA 200 diesel has been replaced by a new CLA 220d, and the CLA 200 turbo petrol has been retained.
You get the same equipment on the CLA 200 and CLA 220d. They pack LED headlamps, digital radio, a diamond pattern grille and selectable driving modes as standard.
The CLA 200 uses a 1.6-litre turbo petrol four-cylinder making 115kW of power and 250Nm of torque.
For 2017 the coupé increases $1,100 to $52,500, and the Shooting Brake is up $1,600 to $54,000.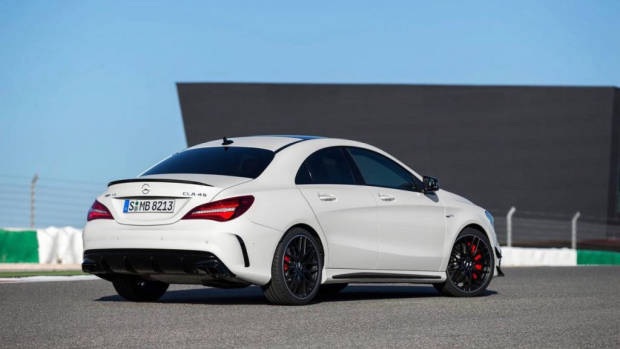 Diesel power has been upgraded with the CLA 220d making 130kW and 350Nm – up 30kW and 50Nm on the old car, while returning 4.2L/100km.
However, buying a diesel CLA requires shelling out $2,000 more for the coupé ($53,900) or $2,500 more for the Shooting Brake ($55,400).
Going for a CLA 200 or CLA 220d Shooting Brake body adds practicality and extra standard kit, in the form of a powered tailgate, plus keyless entry and start.
The mid-range CLA 250 upgrades to the 2.0-litre turbo petrol making 160kW and 350Nm and adds all-wheel-drive, a panoramic sunroof, adaptive dampers, 18-inch AMG wheels, electrically-adjustable, heated leather sports seats and automatic high-beam.
CLA 250's extra power has been bumped up $2,200 on both body styles – making the coupé $67,600 and the Shooting Brake $68,600.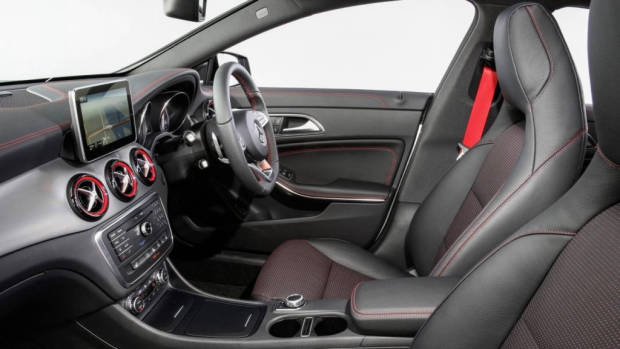 Lastly is the Mercedes-AMG pocket rocket, the CLA 45. These cars are up $2,715 and keep their two-litre making an astounding 280kW of power and 475Nm of torque. They displace the 0-100km/h sprint in just 4.2 seconds – or 4.3 for the wagon.
At $92,215 the CLA 45 has tipped over the $90k mark – though they do include 19-inch wheels, performance exhaust, larger brakes, better seats, COMAND navigation and a Harmon Kardon stereo.
2017 Mercedes-Benz CLA Coupé Australian price
CLA 200: $52,500 (up $1,100)

CLA 220d: $53,900 (up $2,000)

CLA 250 Sport 4MATIC: $67,600 (up $2,200)

AMG CLA 45 4MATIC: $92,215 (up $2,715)
2017 Mercedes-Benz CLA Shooting Brake Australian price
CLA 200 Shooting Brake: $54,000 (up $1,600)

CLA 220d Shooting Brake: $55,400 (up $2,500)

CLA 250 Sport 4MATIC Shooting Brake: $68,600 (up $2,200)

AMG CLA 45 4MATIC Shooting Brake: $92,215 (up $2,715)
These prices relate to the manufacturer's recommended list price and exclude on-road costs.