It's been nearly two years now since Mercedes-Benz rolled out the Vision EQXX, a concept for a radical, range-first EV of the future. 
Ahead of the IAA Mobility 2023 show in Munich, Mercedes showed off a new concept that looks to bring a lot of the EQXX's ideas closer to the road.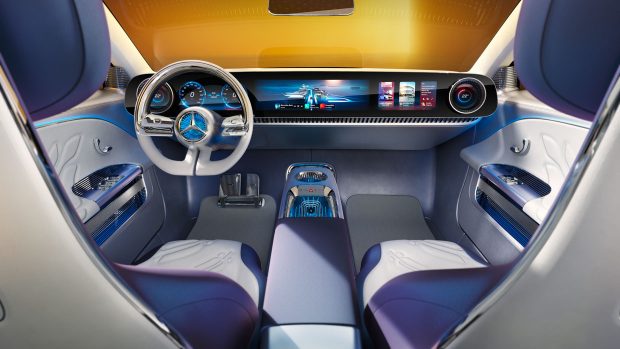 It's the Mercedes-Benz Concept CLA Class, a vision for high-efficiency drivetrain and next-generation technology applied to one of Mercedes' more affordable models. 
Given the cost of many of the company's other EVs, that's encouraging in and of itself, but the real story here is the range.
Thanks to its next-generation EV drivetrain and an obsessive desire to cheat the wind, the Vision EQXX concept had a target of travelling 10km per kilowatt-hour of charge, giving it a theoretical range of 1,000km.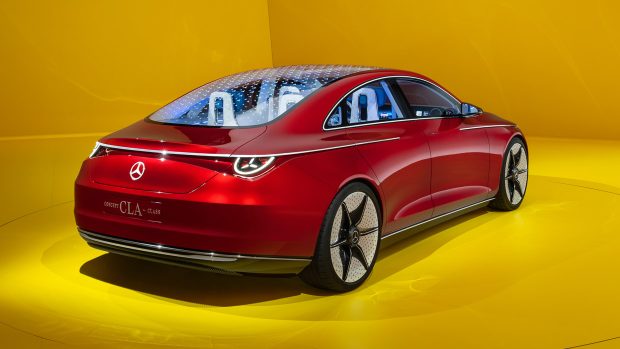 In test runs, the EQXX did even better – delivering 1,200km on a single charge of its 100kWh battery for staggering energy efficiency of 8.3kWh/100km.
The Concept CLA Class won't be quite that efficient – but it's also much less compromised for daily driving.
Mercedes estimates this car will burn 12kWh/100km, for a theoretical driving range of 750km from what looks to be a 90kWh battery.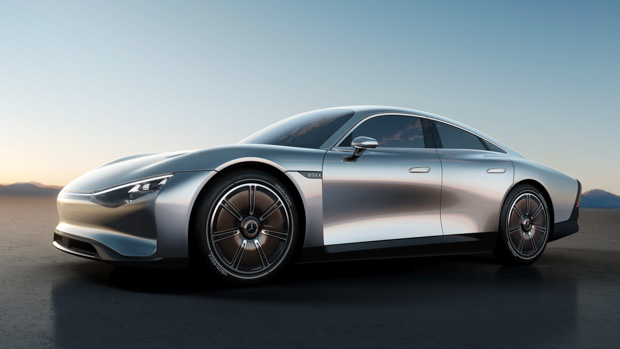 That's about a 20 percent efficiency improvement over the current-generation Mercedes-Benz EQE sedan, which claims 660km on a charge per the WLTP cycle with a slightly larger battery.
The new concept has a remarkable amount of range, aided of course by the CLA Class's shape, which we'll get into in a moment.
Just as significant is the next-generation powertrain, with a 175kW permanently excited motor connected to a two-speed transmission.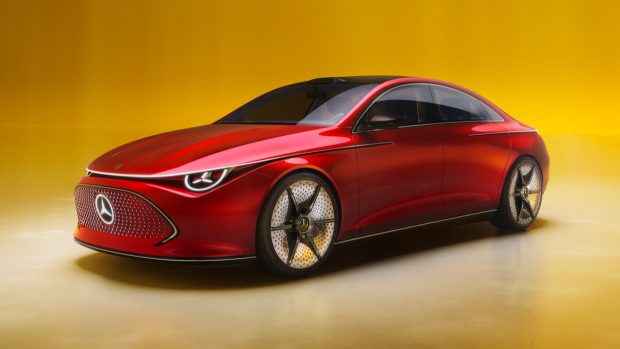 That's powered by a new battery construction, interestingly with two different battery chemistries: silicon-oxide anodes, or lithium-iron phosphate. The former is said to be the "top-level" variant with higher energy density delivering more range and, presumably, more cost.
Both batteries are 800-volt, which enables some remarkably fast charging with compatible chargers. Mercedes says you can expect 400km of range in just a 15 minute charge.
That charging is bidirectional, meaning the car could theoretically power your home during an outage or even send power back into the grid during times of high demand.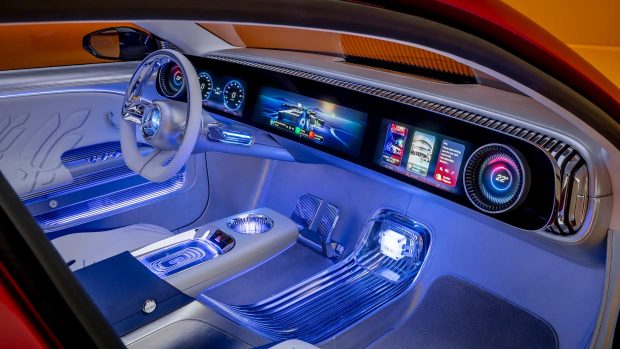 All that is part of the new MMA platform, which Mercedes says will form the foundation of the "first complete family of Mercedes-Benz electric cars developed from scratch to put our Ambition 2039 on the road."
What will that family include? Expect a four-door coupe, a shooting brake (station wagon), and two SUVs.
The CLA is a preview of that coupy sedan shape, with a surprisingly angry face. Headlights angle inward in a scowl that looks decidedly intense.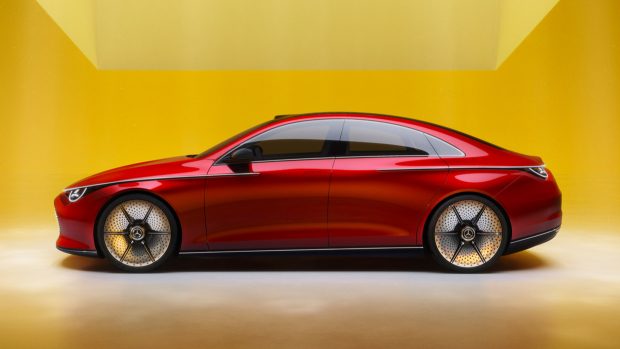 However, the rest of the car is far more subtle, with numerous shapes and overlapping surfaces. It's far more purposeful than the company's current electric sedans, the EQE and EQS, but still carved with an obvious focus on cheating the wind.
The inside is even more striking, easily viewed through a glass ceiling etched with Mercedes stars. The ambient LED illumination on current cars is much more pronounced, a bold ring that runs around the cabin, which is ulpholstered in stunning blue and white.
It's questionable whether a production interior could be this dramatic, but there are more signs of practical tech to come.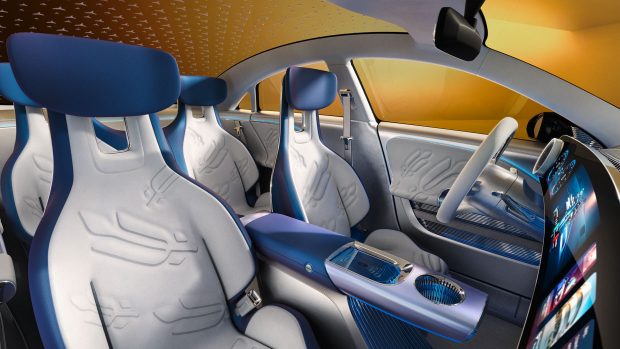 Mercedes is premiering its Child Presence Detection system, which will detect little ones left in back seats based on their breathing patterns. 
The car will automatically alert owners of the danger and, should they not respond, will automatically try to get the attention of passers-by and even call for help.
And there's more safety tech than that. The Concept CLA has an integrated LiDAR sensor for scanning the world around it, which Mercedes-Benz says will provide level-two driver assistance and is "generally ready" for hands-off level three.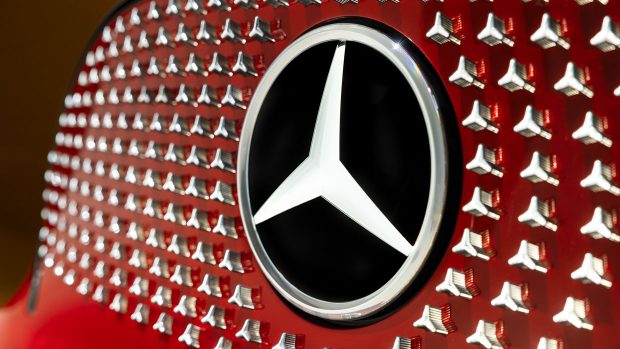 Readiness is a key theme here, with the MB.OS software system said to be extremely ripe for expansion and what Mercedes calls a "constant flow of innovation."
That means over-the-air updates and lots of future flexing enabled by the software-defined foundation. When it comes to the hardware, though, that'll initially be built in Mercedes-Benz factories in Rastatt, Germany; Keckskemet, Hungary; and Beijing, China.
It's all very compelling but, given it's still a concept, it's also probably a few years away from hitting our roads.
But, again, that Mercedes-Benz is showing this technology off in a CLA and not something more expensive is encouraging that whatever it looks like and whenever it comes to production, maybe it'll be reasonably attainable.