A new generation of the fashionable Mercedes-Benz CLA-Class swooping-roof sedan is bound for Australian shores in early 2020. There are three variants headed down-under with the CLA 250 4Matic starting from $68,800 (driveaway pricing not yet available), and spicier AMG CLA 35 4Matic from $83,400 (driveaway pricing not yet available).
Pricing and specification for the full-fat AMG CLA 45 S 4Matic has not yet been confirmed, but we know it will arrive later than the lesser variants – but the CLA 45 will still make it to Australia in the first quarter of 2020.
Mercedes' CLA-Class variants will share showroom floors with more practical A-Class hatch and sedan brethren. The CLA-Class will compete with BMW's aging but engaging 2 Series, with other notable competitors being BMW 1 Series, Audi A3, and S3.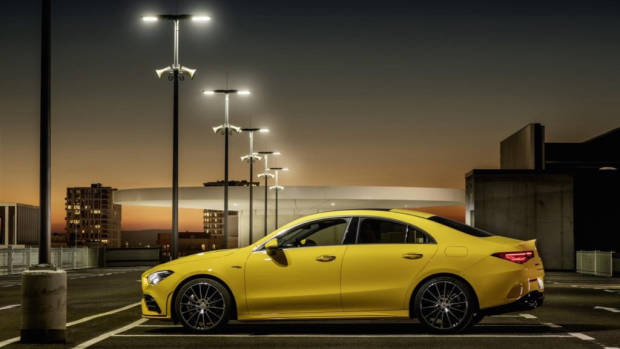 Not to be confused with the recently released A-Class sedan, the CLA-class distinguishes itself with sleeker coupé lines and a less obvious boot deck. Like the first generation of this badge, the new CLA-Class looks closer to a miniaturised version of the CLS-Class.
Compared to the outgoing CLA-Class, the new car has grown in every direction, being longer overall by 48mm, has a 30mm longer wheelbase, and is wider overall by 53mm.
More than just the body-work has swollen too, the CLA-Class now boasts track widths wider by 63mm at the front, and 55mm at the rear. Extra track-width should mean more grip, and tenacious turn-in.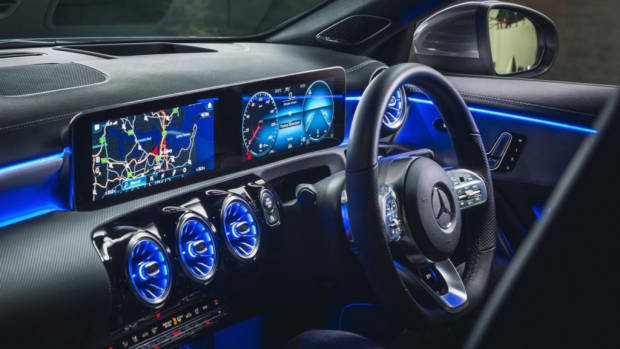 Growing on the outside has meant growing inside too; Mercedes claim an increase in headroom of 17mm at the front, though a measly 3mm in the rear. A more practical boot opening is included, increasing the aperture significantly, an extra 216mm of opening should make it easier to load.
For the CLA 250, Mercedes have specified a two-litre turbocharged four-cylinder engine producing 165kW/350Nm. The hotter AMG CLA 35 receives the same two-litre engine equipped with a twin-scroll turbocharger producing a more generous 225kW/400Nm.
Following the two initial CLA variants, the AMG CLA 45 S will receive a more potent motor again, with a tasty 310kW and 500Nm also from a turbocharged four-cylinder.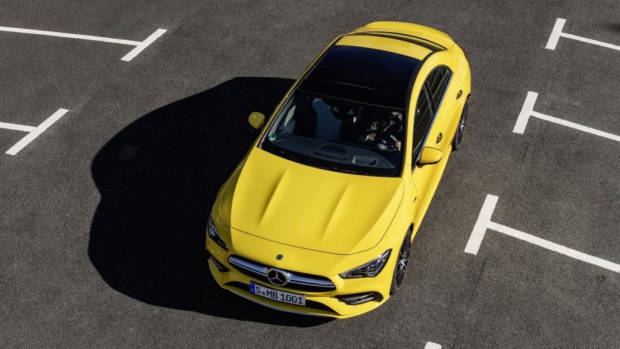 All models will be equipped with a seven-speed dual-clutch transmission that has provided quick and reliable ratio-shifting in other models. All CLA-Class variants for Australia will have Mercedes-Benz 4Matic all-wheel-drive system as standard, as well as the usual suite of safety tech; AEB, lane-keep assist, nine airbags, auto dimming high beams, and blind-spot monitoring.
Standard equipment in the CLA 250 will consist of climate control, MBUX infotainment system with dual customisable 10.25-inch screens and fully digital instrument cluster, Apple CarPlay and Android Auto, wireless smartphone charging, park assist, keyless go, panoramic glass sunroof, 18-inch alloys wheels, and Mercedes me Connect system.
Additional tech found in the AMG CLA 35 variant includes electric heated leather seats, automatically adjusting ambient lighting, larger 19-inch alloy wheels, and additional steering wheel controls with dual LCD read-outs.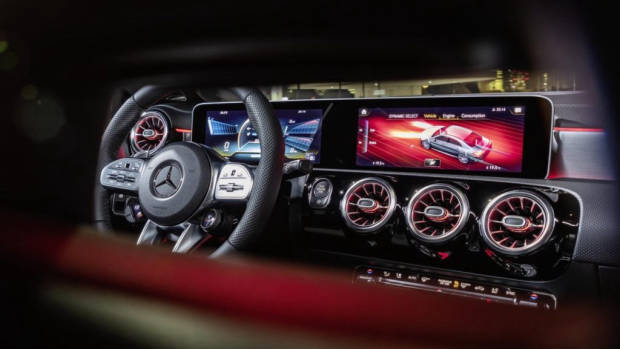 Mercedes interior design is great at the moment. Fully customisable screens on the CLA-Class are proven to work well, and keep the interior looking minimal, up-to-date, and classy.
The AMG variants will receive increased body rigidity that along with wider tracks should make them an enjoyable punt down a country road. All AMG CLA 35 will receive three-mode adaptive dampers, and five drive-modes from F1 inspired slippery, to comfort, sport, sport+, and a customisable individual mode.
When the CLA-Class arrives it will again sit in something of a niche of its own – though BMW will spoil that party with the arrival of its first 2 Series Gran Coupe next year. However, it's likely that the second-gen CLA will continue to find buyers interested in a stylish, less staid entry-level sedan.