A September launch, more standard kit and a smaller options list are the highlights of the new Mercedes-Benz GLE-Class range. You'll need to pay for the generous lashings of new equipment, though, with GLE prices rising between $3,000 and $7,000 over the old ML-Class models that the GLE replaces.
The exclusively four-wheel-drive GLE-Class range kicks off from $86,900 for the Mercedes-Benz GLE 250d, heading up to $189,900 for the performance Mercedes-AMG GLE 63 S flagship. It's a range consisting of diesel and petrol varieties, with a petrol-electric hybrid still to be announced for Australia.
Significant technology upgrades are in store for all models of the range. Justifying a large part of their price increases, all GLEs are equipped with advanced safety technology: that bundles Distronic active cruise control with lane keeping assist, autonomous emergency baking, crosswind assist, blind spot assistance and lane departure warning. That's on top of nine airbags.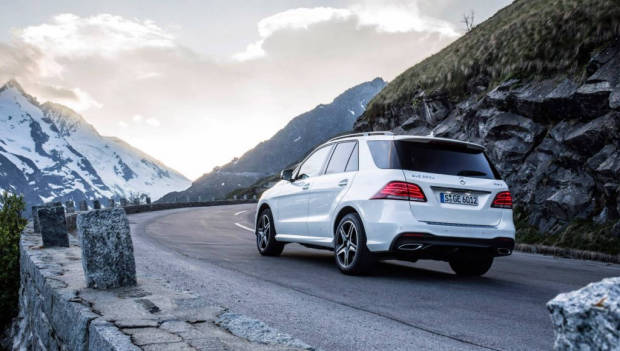 Cabin technology is boosted across the range, with each model receiving LED headlamps as standard, on top of push-button start (something Mercedes-Benz has been slow to roll out as a standard feature, despite being standard on a high-end Mazda 2); a power tailgate, digital radio, and touchpad-activated navigation are also standard fare.
Five models will be offered from launch. Mercedes don't have a direct competitor in the GLE range to match the price-leading BMW X5 sDrive25d, a rear-wheel-drive diesel; instead, the cheapest GLE will be the GLE 250d ($86,900, up $3,000), which is four-wheel-drive. The 250d is powered by the brand's familiar 2.1-litre twin-scroll turbodiesel, producing 150kW and 500Nm. A new nine-speed 9G-TRONIC automatic gearbox sees fuel consumption fall to 6L/100km, down from 6.4L/100km.
Spend $18,000 more and you'll climb one rung to the GLE 350d, which is the six-cylinder diesel. The 350d's V6 produces 190kW and 620Nm. Paired to the nine-speed auto, consumption falls from 7.4L/100km to 6.6L/100km, at a price of $104,900, up $3,000 over the previous car.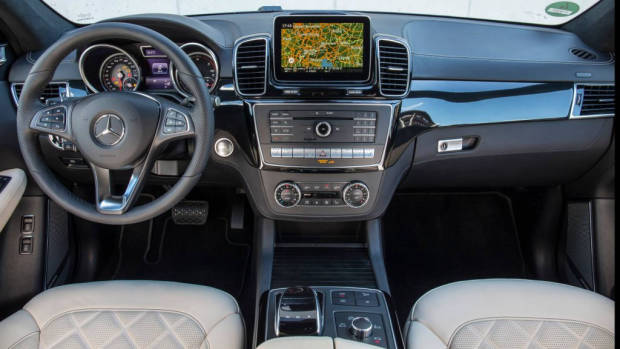 If you'd rather petrol power, the entry-level petrol is the GLE 400, which uses a three-litre twin-turbo V6 to make 245kW of power and 480Nm of torque. Fuel consumption barely moves to 9.3L/100km. The $109,900 price may be up $6,000 from the previous V6 petrol, but the GLE 400 gains a 14-speaker Harmon-Kardon sound system, plus an extended ARTICO artificial leather package trimming the dash and door surfaces.
From there, it's a rung up to the V8 GLE 500 ($127,900): this twin-turbo 4.7-litre V8 sees a small power jump to 320kW, and a huge surge of extra torque from the ML 500: there's 700Nm. The GLE 500 benefits from the S-Class Coupé's Active Curve system, allowing body roll into corners for more balanced handling. Adaptive dampers, and a suspension that lowers automatically at higher speeds, are also standard.
The outright performance model of the range is Affalterbach's Mercedes-AMG GLE 63 S. The future of AMG models globally sees a detuned model, just called 'AMG', while some markets, like Australia, only receive the higher state of tune, coined 'AMG S'. This is the S model, producing 430kW and 760Nm, up 20kW and 60Nm over the ML 63. In Australia, the GLE 63 S comes standard with the AMG Driver's Package, upping the top speed to a heady 280km/h, and bundling a performance exhaust. Inside, Nappa leather sits beneath a panoramic sunroof. The $189,900 price is up $7,000.
Later, a GLE 500e hybrid model will join the range, teaming the V6 petrol with an 85kW electric motor for a combined system output of 325kW and 650Nm. The claimed combined consumption will be just 3.3L/100km. That model will be confirmed for Australia later this year.
Mercedes-Benz GLE-Class 2016: Australian price
Mercedes-Benz GLE 250d: $86,900
Mercedes-Benz GLE 350d: $104,900
Mercedes-Benz GLE 400: $109,900
Mercedes-Benz GLE 500: $127,900
Mercedes-AMG GLE 63 S: $189,900