Released locally in Australia earlier this year, Mazda has added some petrol engines to its CX-8 SUV. Initially launched only with Mazda's excellent 140kW/450Nm 2.2-litre twin-turbo diesel engine, the CX-8 will cater to more Japanese customers with two new petrol engine options.
Lowering the entry point to the range will be the same 2.5-litre petrol engine from other Mazda models, while the 2.5-litre turbo petrol gives CX-8 customers even more choice. Mazda Australia is yet to comment on the new engines being offered locally, however.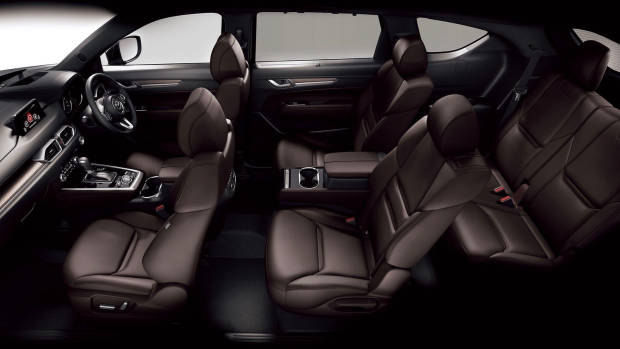 According to the company, "In this product improvement, we set up two new gasoline engines in addition to existing clean diesel engines that are proud of long distance cruising with rich torque."
"The CX-8's engine lineup now further meets the diverse needs of its customers."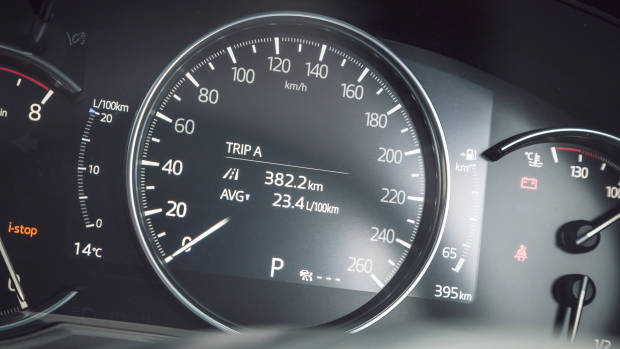 Sitting at the entry point to the Japanese CX-8 range is Mazda's 140kW/252Nm 2.5-litre naturally aspirated four-cylinder petrol engine with cylinder deactivation. The 170kW/420Nm 2.5-litre turbocharged four-cylinder petrol engine from the CX-9, Mazda 6 and confirmed for the CX-5 also now features in higher-end CX-8 models. Like the naturally aspirated petrol and twin-turbo diesel engine options, the turbo petrol donk is only available with a six-speed automatic transmission and in either front- or all-wheel drive.
Mazda has also upgraded the CX-8 range with more equipment with ventilated seats, a digital driver's display, a frameless auto-dimming rear view mirror, night time pedestrian detection for the car's autonomous emergency braking, extra sound deadening around the third row of seats, Apple CarPlay and Android Auto smartphone mirroring and newly-designed alloy wheels now available.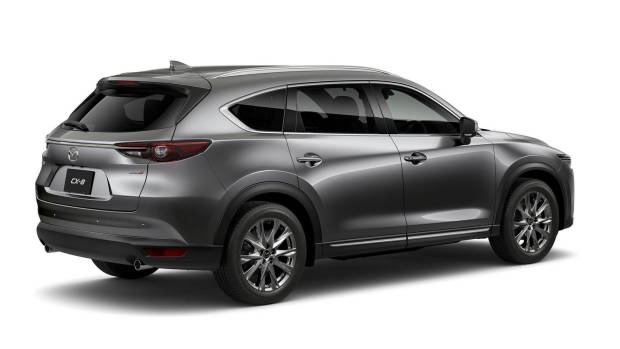 Mazda Australia is yet to comment on the possibility of the petrol engined CX-8s being launched locally. If it were launched here, the huge $15,000 gap between the CX-8 Sport and Asaki could possibly be filled with other CX-8 variants. The 2.5-litre non-turbo petrol may give the company an opportunity to launch a lower-priced CX-8 as well.
Stay tuned to Chasing Cars for more Mazda news and reviews.