With its distinctive Performance Blue paint, functional aero additions and lairy rear wing, the Hyundai i30 N is no shrinking violet. However, you can argue that the visual wick could be turned up – and the display at the 2018 Paris Motor Show of a new i30 N Option show car does just that. Demonstrating 25 "possible future accessories" for the hot Hyundai, the N Option will launch globally "in the near future".
In a departure from the standard i30 N's signature blue hue, the N Option show car presents in matte white with red appliques on the side profile. Several key exterior changes are evident, including a unique carbon bonnet with air vent cuts, 20-inch lightweight wheels with Pirelli P Zero Trofeo semi-slick tyres, and quad tailpipes.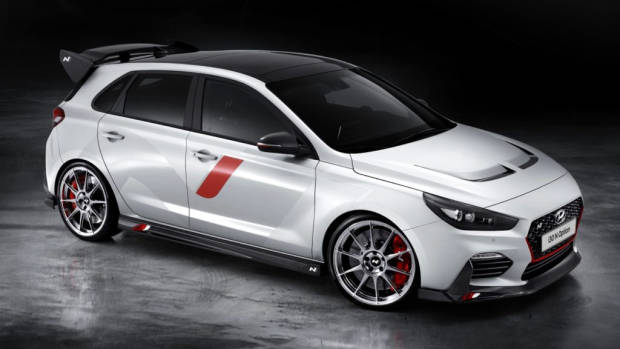 The i30 N's interior is one area that we've said could have received more attention – though we're pleased the money has been spent so far on excellent mechanicals – but the N Option sees the N's cabin step up several notches in terms of driver focus.
The i30 N's existing sports seats are subbed out in favour of aggressively bolstered leather and Alcantara buckets with prominent N emblems, a vertical red character line and white stitching. Black carbon replaces plain black trim in the standard car on the dash and doors, and the N Option's unique manual gear shifter appears to have a knurled finish on the head. The steering wheel rim is Alcantara, as is the centre console storage box cover. Out of sight are three sportier pedals.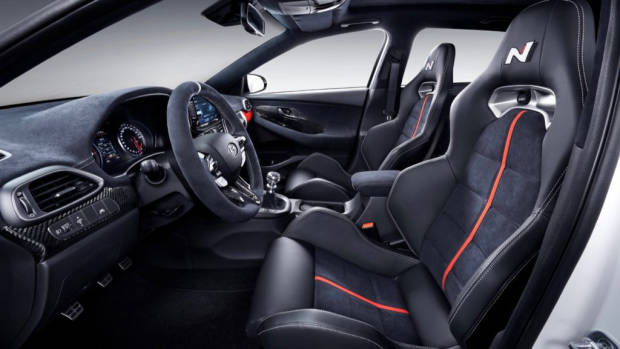 A possible Australian launch could follow soon after the N Option accessories become available globally, especially given the outsized influence that Hyundai Motor Company Australia (HMCA) carries within the global i30 N development programme.
General manager of public relations for HMCA, Bill Thomas, told Chasing Cars that locally, Hyundai "will be asking for everything – if we can get it, we will sell it!"
Mr Thomas did not estimate pricing for the N Option accessories, and it is not currently known what the final form of accessories will be, or whether they will be offered in a suite or in a la carte form.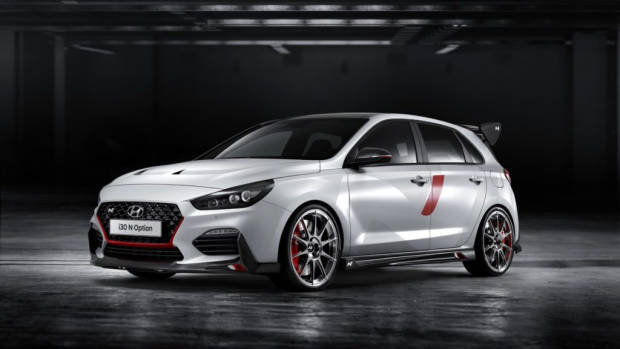 "Within our N portfolio we are sharing up the competition," said Thomas Schemera, global executive vice president of Hyundai's global high performance vehicles and motorsport division. "The new i30 N Line and our i30 N Option show car illustrate our dual approach to customisation, making N available to a wider audience," Mr Schemera added, referring to the forthcoming N aesthetic pack which will be available on lower i30 models.
When more is known about Australian availability – and pricing – of the N Option accessories, you'll read about it here.