Ford Australia has confirmed over 10,000 units of the new-generation T6.2 Ranger are on their way to our shores over the next two months.
This large shipment equates to just over two months' worth of regular Ranger sales, with the first generation model turning over an average of 4190 sales each month in 2021.
Of course, the launch of a new Ranger model is likely to see much higher demand, with Ford Australia confirming that over 17,000 local orders have been placed for the new Ranger, 4000 of which have been made specifically for the high-performance Ranger Raptor.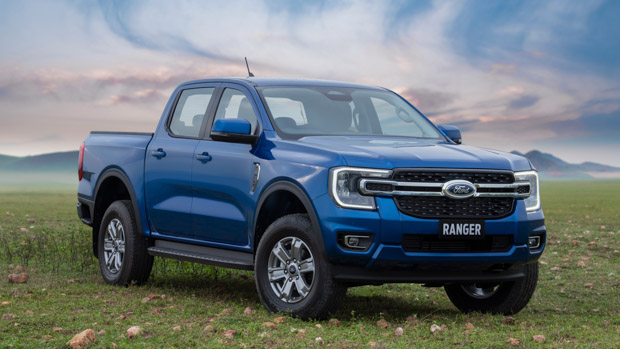 Read more about the 2022 Ford Ranger:
The first allocation of T6.2 Rangers will be delivered to customers this week, though stock has been sighted on Australian shores for several weeks as Ford bolstered supply to its dealership network ahead of the official on-sale date.
Buyers can expect to wait up to eight months for a new generation Ranger if they place a new order today, with the Ranger Raptor slight longer at up to nine months.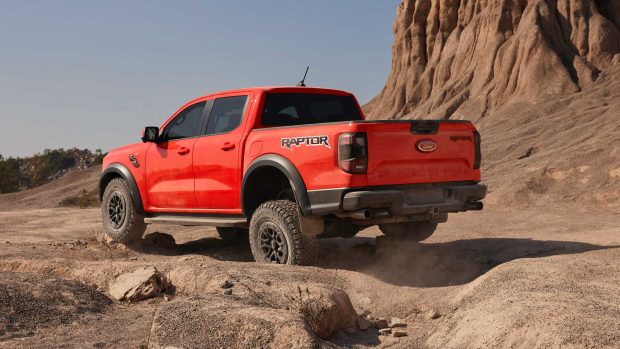 Ford to communicate order wait times
With semiconductor shortages and other supply chain challenges still plaguing the car industry, Ford has beefed up the resources behind its website that will inform buyers of delivery times for the Ranger and other models such as the closely-related Everest large SUV.
"We know prospective buyers and intending customers want accurate information and transparency about wait times and when their vehicle will arrive," Ford Australia chief executive officer Andrew Birkic said.
"This dedicated webpage will keep them informed but we'd also encourage customers to stay in contact with their dealers about the status of their vehicle."
Ford Ranger 2022: prices in Australia
All prices listed are before on-road costs.
XL 4×2 HR Single CC 2.0L SiT 6AT $35,930
XL 4×2 HR Super CC 2.0L SiT 6AT $38,430
XL 4×2 HR Double CC 2.0L SiT 6AT $40,430
XL 4×2 HR Double PU 2.0L SiT 6AT $42,330
XLS 4×2 HR Double PU 2.0L BiT 10AT $46,730
XL 4×4 Single CC 2.0L BiT 10AT $47,030
XL 4×4 Double CC 2.0L SiT 6AT $48,030
XL 4×4 Super CC 2.0L BiT 10AT $49,530
XL 4×4 Double PU 2.0L SiT 6AT $49,930
XL 4×4 Double CC 2.0L BiT 10AT $51,530
XL 4×4 Super PU 2.0L BiT 10AT $51,430
XL 4×4 Double PU 2.0L BiT 10AT $53,430
XLT 4×2 HR Double PU 2.0L BiT 10AT $53,990
XLS 4×4 Double PU 2.0L BiT 10AT $54,330
XLT 4×4 Super PU 2.0L BiT 10AT $59,190
XLT 4×4 Double PU 2.0L BiT 10AT $61,190
XLT 4×4 Double CC 3.0L V6 10AT $62,290
XLT 4×4 Double PU 3.0L V6 10AT $64,190
Sport 4×4 Double PU 2.0L BiT 10AT $63,690
Sport 4×4 Double PU 3.0L V6 10AT $66,690
Wildtrak 4×4 Double PU 2.0L BiT 10AT $67,190
Wildtrak 4×4 Double PU 3.0L V6 10AT $70,190
Raptor 4×4 Double PU 3.0L V6 EcoBoost 10AT $85,490