Fuel economy figures for the highly-anticipated Ford Ranger and petrol-fed Ranger Raptor models have been revealed thanks to government data – and in welcome news for ownership costs, the V6 diesel requires less fuel than the current Volkswagen Amarok V6.
In order to meet the wide variety of Ranger buyers, Ford will offer a single and twin-turbo-diesel versions of its four-cylinder engine, a turbodiesel V6 and a flagship twin-turbo petrol V6 in the high-performance Raptor variant.
With fuel prices spiking by 30 to 40 percent in recent months, the question of efficiency is likely to play a significant role in the purchase of a new ute – though the added performance introduced with the new V6 engines could be enough of a trade-off in efficiency.
The figures released by the Australian Government's Green Vehicle Guide website differ slightly based on factors like the grade, body style and the drivetrain and we've outlined a few key examples below.
Ranger Raptor: expected double-digit petrol consumption confirmed
The switch from a 157kW/500Nm twin-turbo-diesel four-cylinder engine to a bonkers 292kW/583Nm twin-turbo-petrol V6 engine will see the combined fuel economy spike from 8.2L/100km to 11.5L/100km.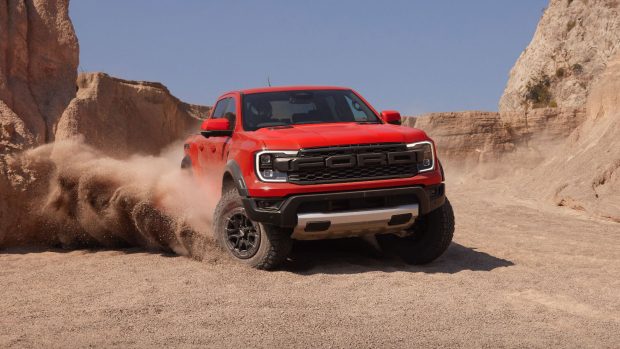 While these figures may represent a sharp increase in consumption, it's worth noting the Nissan Patrol, which makes a similar 298kW/560Nm from its 5.5-litre naturally-aspirated petrol V8, has a far higher average consumption of 14.4L/100km. 
In urban and country areas, the V6 Raptor will use 14 and 10L/100km respectively, while the old diesel uses just 9.4 and 7.5L/100km in the same conditions.
Ranger V6 is more than 10 percent more frugal than outgoing Amarok
The switch to the new 184kW/600Nm 3.0-litre turbo-diesel V6 will see fuel economy increase from 7.2L/100km in the previous 2.0-litre four-cylinder to 8.4L/100km with the new six-cylinder.
This result still makes the new Ranger V6 models significantly more frugal than the outgoing Volkswagen Amarok V6 TDI, which requires 9.5L/100km in Wildtrak-matching TDI580 Aventura form.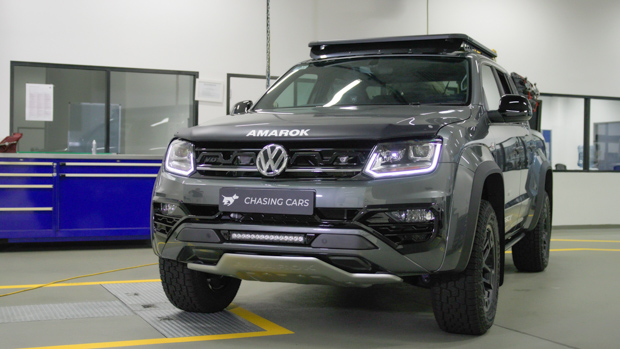 The new Ranger shares its platform and Ford-built V6 engine with the next-gen Volkswagen Amarok that is set to be revealed later this month – making it likely the new Amarok will use less fuel than the outgoing shape.
In urban and highway areas, Ford's V6 uses 10 and 7.5L/100km respectively, while the four-cylinder uses 7.7 and 6.9L/100km in the same conditions.
Four-cylinder largely unchanged, but fleet buyers get fuel-saving start-stop
The economy figures for the four-cylinder will carry over unchanged for fleet buyers, however, Ford Australia has chosen to remove the start-stop feature for private buyers.
As a result, fuel economy will increase to 7.6L/100km in combined conditions, 8.7L/100km in urban areas and 7L/100km on the highway.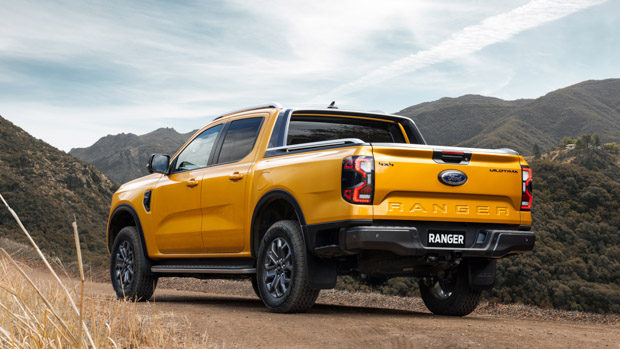 While the removal of start-stop has come at the expense of decreased efficiency, a general dislike of the technology seen in the comment on Chasing Cars' content suggests that, for many, this trade-off will be well worth the extra expense.
Old single-turbo 2.2-litre diesel vs new single-turbo 2.0-litre
The arrival of the T6.2 Ranger will see the retirement of the 118kW/385Nm 2.2-litre which has long served as the entry-level engine in the XL workhorse trim, however, this engine will soon be superseded with the new 125kW/405Nm turbo-diesel four-cylinder.
Ford's outgoing engine had an official economy rating of 7.8, 9.7 and 6.7L/100km in combined, urban and highway conditions respectively.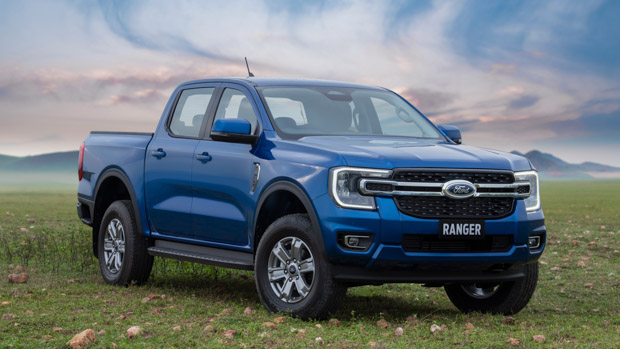 Like the twin-turbo engine, the single turbo makes use of start-stop technology for fleet buyers and private buyers will do without this feature.
As a result, the 2.0-litre will see an average fuel consumption of 7.6 or 7.8L/100km, 9.6 or 9.9L/100km in urban areas and 6.4 or 6.6L/100km on the highway, showing a slight increase in efficiency over the old 2.2-litre unit.