Following the switching of its Australian distribution, Citroen are continuing the revamping of their brand by offering new models to fill holes in their lineup. The first of which is a crucial new six-speed automatic option for the funky C4 Cactus small SUV.
Replacing the former diesel and its six-speed semi-automatic option, the new six-speed auto is paired with the Cactus' 1.2-litre turbo three-cylinder petrol engine and is priced from $29,190 plus on-road costs. Citroen Australia is also launching another limited edition C4 Cactus in the form of the OneTone special edition.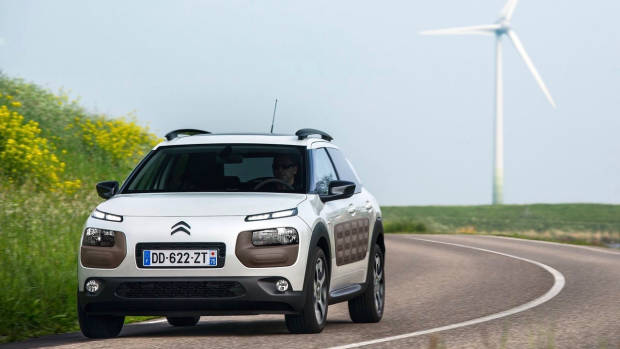 With the removal of the 1.6-litre turbo diesel option, the only drivetrain choice for Australian C4 Cactus buyers is the PureTech 110S&S, a turbocharged 1.2-litre three-cylinder engine, producing 81kW of power at 5,500rpm and a strong 205Nm of torque at 1,500rpm.
Utilising Peugeot Citroen's EAT6 gearbox from supplier Aisin, the C4 Cactus is now open to many more buyers in Australia's automatic-obsessed market. The six-speed automatic C4 Cactus claims a 0-100km/h sprint time of 10.7 seconds and combined fuel consumption of 5.1L/100km – 1.4 seconds and 0.4L/100km off the claimed figures of the five-speed manual.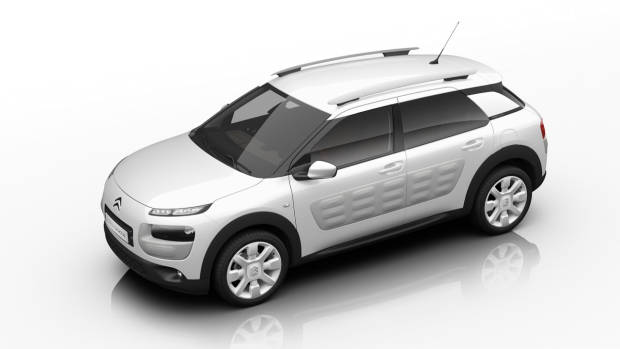 At the same time as introducing the new drivetrain option, Citroen has also introduced a new limited edition C4 Cactus dubbed the OneTone. The C4 Cactus OneTone features matching body colours and the brand's Air Bump sections and is available in either Metallic Obsidien Black with black 17-inch alloy wheels or Pearlescent Perle White with two-tone white versions of the same alloy wheels.
Being based on the Exclusive trim level, the OneTone also comes with white mirror caps and roof rails (only with the white tone), a OneTone badge and free metallic paint for only $500 more than the standard C4 Cactus.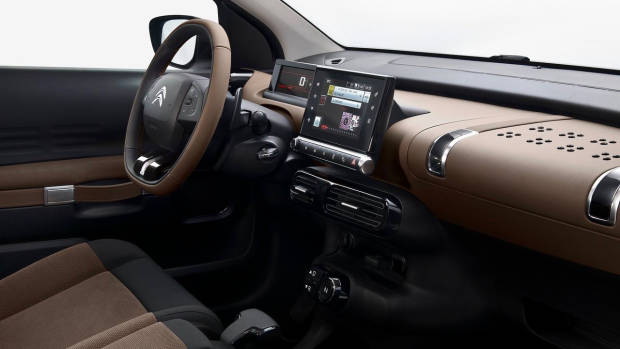 As before, the standard C4 Cactus range continues with a slender options list, with only $1,600 'Cuir Grain' leather, $800 'Tissu' cloth, $800 premium paint, $1,000 pearlescent paint, $400 contrasting AirBump colours and a $1,250 panoramic glass roof available for buyers to further customise their C4 Cactuses.
With just 46 sales in Australia this year (down 64 percent on this time last year), Citroen will no doubt be looking forward to the C4 Cactus' new drivetrain option to help it pick up sales.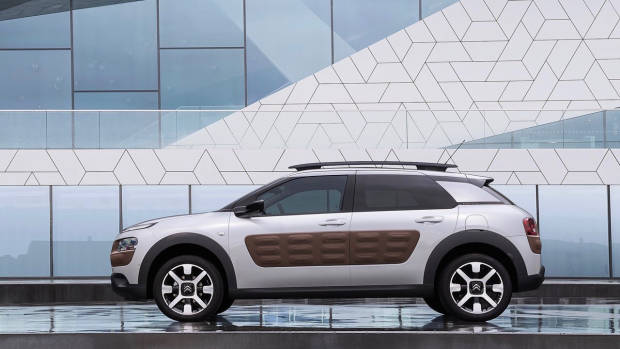 MY18 Citroen C4 Cactus range pricing (plus on-road costs):
Exclusive 1.2T manual: $26,990
Exclusive 1.2T automatic: $29,690
OneTone special edition 1.2T manual: $27,490
OneTone special edition 1.2T automatic: $30,190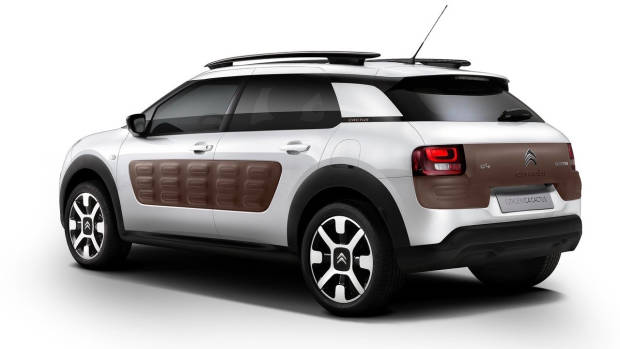 Stay tuned to Chasing Cars for news regarding the Peugeot Citroen range.