Peugeot and Citroen have hit back at rising living costs and inflationary pressures in by offering Australian customers up to $1164 in savings on five-year running costs, under a new prepaid servicing arrangement.
New Peugeot and Citroen customers can choose between three- and five-year prepaid servicing deals across the range, with prices ranging from $900 to $2700.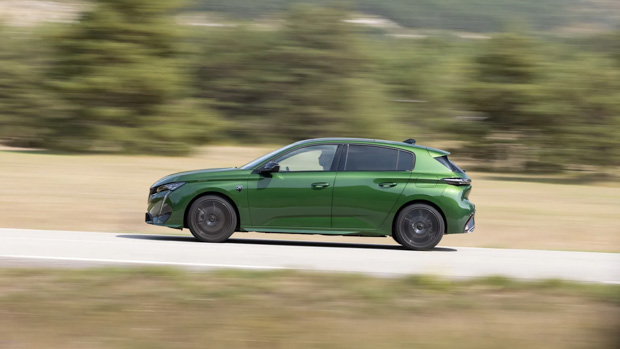 By purchasing a three-year prepaid servicing plan, customers can save an average of $477 compared to using a regular servicing arrangement. With a five-year prepaid servicing agreement, the average savings over the Peugeot and Citroen ranges increase to $836.
The savings increase further when factoring in inflation, which the Reserve Bank of Australia predicts to hit more than seven percent by December 2022.
Customers must purchase the pack up-front with the vehicle. To reap the maximum possible savings ($1164), Peugeot punters would need to purchase an Expert Premium LE or Sport van with a five-year prepaid servicing pack.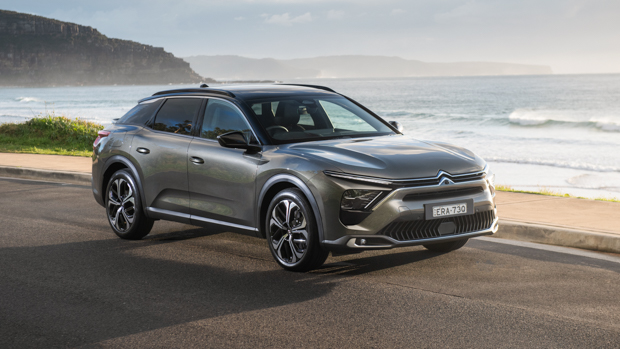 The brands said customers can get their vehicle serviced at any authorised Peugeot and Citroen service centres in Australia. The servicing plan is also linked directly to the vehicle's identification number, meaning it is entirely transferable if the car is sold before the prepaid pack expires.
The deal is available on all new Peugeots and Citroens sold from October 1, 2021. Already purchased vehicles are eligible so long as they have not reached the mileage of their first service interval; and that fewer than 14 months have passed since the warranty commencement date.
Peugeot and Citroen join other brands like Nissan, Volkswagen, Hyundai and Mercedes-Benz offering the prepaid servicing arrangement.
Peugeot prepaid service pack pricing
Peugeot 308 prepaid service costs
3-year plan: $1000 (saving $427)
5-year plan: $1800 (saving $689)
Peugeot 508 petrol prepaid service costs
3-year plan: $1400 (saving $586)
5-year plan: $2400 (saving $994)
Peugeot 508 PHEV prepaid service costs
3-year plan: $1100 (saving $405)
5-year plan: $1900 (saving $739)
Peugeot 2008 Allure & GT prepaid service costs
3-year plan: $900 (saving $378)
5-year plan: $1600 (saving $635)
Peugeot 2008 GT Sport prepaid service costs
3-year plan: $1000 (saving $433)
5-year plan: $1700 (saving $766)
Peugeot 3008 Allure & GT prepaid service costs
3-year plan: $1100 (saving $469)
5-year plan: $1900 (saving $867)
Peugeot 3008 GT Sport prepaid service costs
3-year plan: $1100 (saving $563)
5-year plan: $1900 (saving $739)
Peugeot 3008 GT Diesel prepaid service costs
3-year plan: $1100 (saving $563)
5-year plan: $2000 (saving $938)
Peugeot 3008 PHEV prepaid service costs
3-year plan: $1300 (saving $513)
5-year plan: $2200 (saving $909)
Peugeot 5008 GT prepaid service costs
3-year plan: $1100 (saving $487)
5-year plan: $1900 (saving $903)
Peugeot 5008 GT Sport prepaid service costs
3-year plan: $1100 (saving $405)
5-year plan: $1900 (saving $739)
Peugeot 5008 GT Diesel prepaid service costs
3-year plan: $1100 (saving $563)
5-year plan: $2000 (saving $938)
Peugeot Boxer prepaid service costs
3-year plan: $1400 (saving $604)
5-year plan: $2450 (saving $1031)
Peugeot Expert City & Pro prepaid service costs
3-year plan: $1200 (saving $538)
5-year plan: $2100 (saving $949)
Peugeot Expert Premium LE & Sport prepaid service costs
3-year plan: $1200 (saving $538)
5-year plan: $2700 (saving $1164)
Partner prepaid service costs
3-year plan: $1100 (saving $482)
5-year plan: $1900 (saving $846)
Citroen prepaid service pack pricing
C3 prepaid service costs
3-year plan: $1000 (saving $346)
5-year plan: $1700 (saving $664)
C4 prepaid service costs
3-year plan: $1000 (saving $443)
5-year plan: $1800 (saving $684)
C5 Aircross prepaid service costs
3-year plan: $1100 (saving $392)
5-year plan: $1900 (saving $713)
C5 X prepaid service costs
3-year plan: $1200 (saving $410)
5-year plan: $2000 (saving $818)