Following news of next year's update to the general Audi Q7 range, Ingolstadt's biggest performance vehicle will undergo a similar nip/tuck for next year. The 2020 Audi SQ7 will arrive in Australia "in the first half of 2020".

The heart of the SQ7 has been retained – a twin-turbocharged four litre V8 diesel producing 320kW/900Nm. Those outputs do not change over the pre-facelift version, though internal fettling means the 0-100km/h sprint does drop by 0.1sec to 4.8 seconds.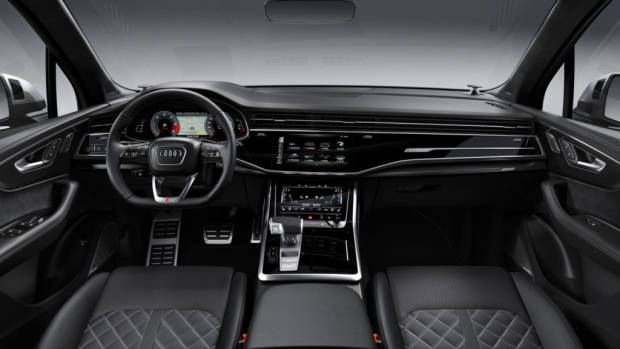 That's pretty staggering for an SUV that weighs more than 2.5 tonnes. The claimed fuel consumption of around 7.6L/100km does increase marginally due to the additional strictness of the new European WLTP emissions testing regime.

As with the pre-facelift SQ7 TDI, this large SUV uses a 48-volt electrical system with a compressor that spins up the engine's turbochargers almost instantly, to reduce lag.

Wide 285/45 tyres are standard, with wheels measuring at least 20 inches. The brake discs are a huge 400mm for the front axle and 370mm in the rear. Go for an even larger wheel and there is room for upgraded 420mm front brakes.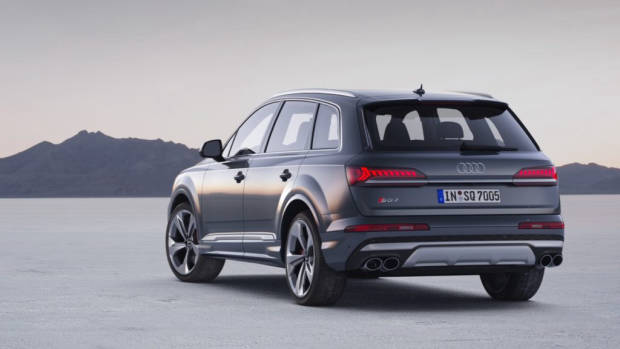 Easily the most considerable changes to the 2020 update are aesthetic. The front-end design differs quite significantly, as does the all-new interior, while the rear end styling receives more subtle revisions to the taillights and apron.

Inside, there is a shift in philosophy around the cabin technology, with a single high-mounted central screen replaced by dual lower-mounted touchscreens. High-end Bang and Olufsen audio is available.

Australian-delivered SQ7 TDIs are likely to have the S Performance Seat fitted as standard, though this is an option overseas.