Fresh from developing a new Impreza, the all-new Subaru XV has been revealed at the Geneva Motor Show 2017. The new XV follows an identical formula to the car it replaces – take the standard Impreza hatchback, jack up the ride a bit, give it some chunky bumpers and roof rails and that's it. The styling of the XV this time around though, is much less blocky and much more elegant than before. It's more restrained than the old car, but still looks like it can tackle some extremely tough terrain.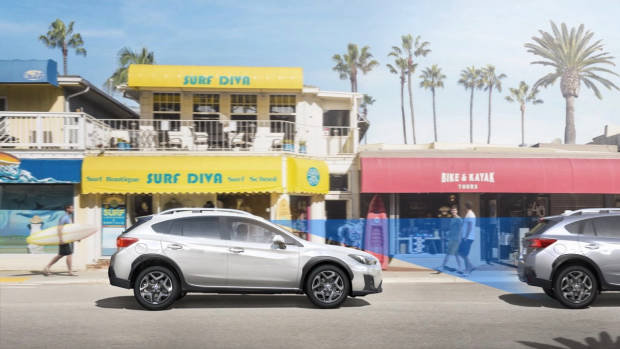 While the XV formula may be simple to follow, it's worked wonders for Subaru with the XV selling extremely well in Australia throughout its lifespan. As such, it's no surprise to see that the all-new Subaru XV looks exactly as you'd imagine. It's a Subaru Impreza hatchback with those aforementioned modifications, as well as slightly different and more rugged interior trim. Like the Impreza, the XV's interior is a big improvement over the model it replaces – Subaru seem to have put quite a lot of effort into the interior this time around. It has a much more Euro look this time around, with quality-looking leather, a modern and interesting dashboard layout, and a massive eight-inch touchscreen with available equipment like Apple CarPlay and Android Auto.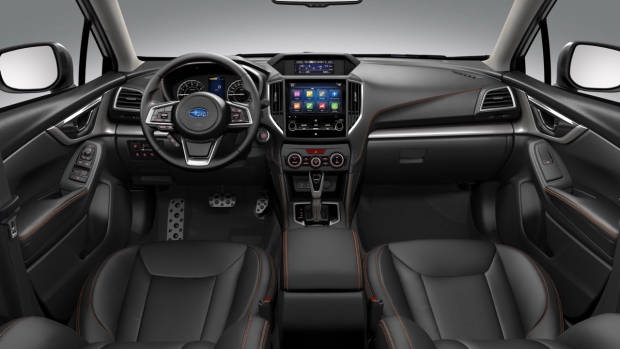 Like the Impreza hatch on which it's based, the XV rides on an all-new platform, a platform that the Impreza has been critically acclaimed for. It's a modular platform and will eventually underpin most of the Subaru lineup, including cars like the new Forester, new Liberty/Outback and even the large seven-seat SUV that's in the pipeline. As it shares the Impreza's platform, it also shares the Impreza's engine – a 2.0-litre Boxer four-cylinder petrol engine, mated to a CVT automatic. In the Impreza, it produces a reasonable 115kW/196Nm and there's no reason to imagine that would change when placed into the XV.
Subaru Australia have confirmed that the all-new XV will be arriving in Australian showrooms around July 2017, with prices not expected to budge significantly from the current car.