The upcoming Toyota GR Corolla five-door hot hatch will be released this year exclusively with a manual gearbox – but an automatic transmission is expected to follow in 2024.
According to Best Car, an automatic transmission – likely a Toyota-Aisin eight-speed torque converter unit – will follow around two years after the initial release of the GR Corolla, which is expected to launch later in 2022 overseas and early 2023 for Australia.
The updated Toyota GR Yaris three-door hot hatch is expected to also incorporate an automatic transmission option, with both vehicles retaining their signature four-wheel drive systems.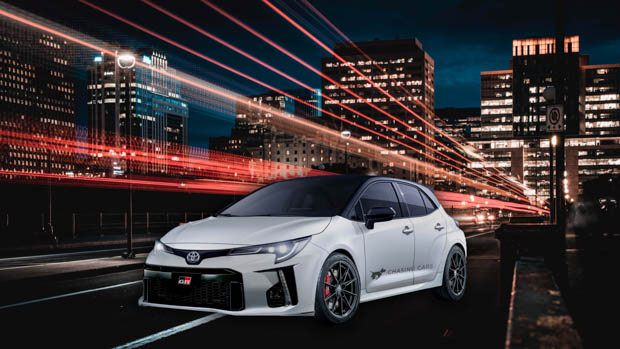 What we know so far about the Toyota GR Corolla
The Toyota Corolla will be the next model in the lineup to receive a full blown GR variant which is expected to make more power and torque than the current GR Yaris.
For reference, the GR Yaris currently produces 200kW/370Nm but these figures could be boosted for the Corolla version. By tuning things such as the exhaust system and engine mapping, Toyota could create quite the monster out of the Corolla. 
The GR Corolla could target cars such as the new Volkswagen Golf R that produces 235kW of power and 400Nm of torque. Both cars have all-wheel drive, over 200KW of power and will likely be priced similar to each other.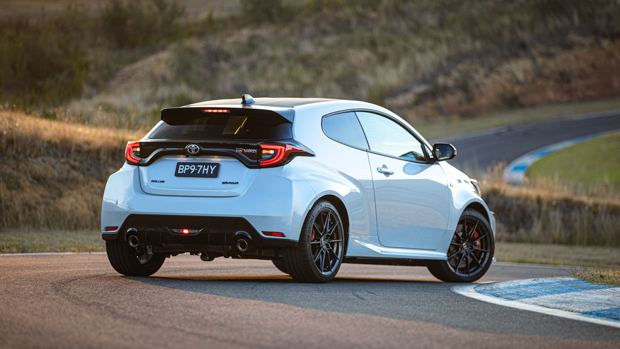 All-wheel drive will be the pick of drivetrains for the new GR Corolla and will very likely share the same setup as the GR Yaris.
Three modes are likely to be available for the all-wheel drive setup: Normal (60 percent to the rear), Track (70 percent to the rear) and Sport (50:50 split front to rear).
The GR Corolla will also be priced higher than the GR Yaris, so we could be looking at a price somewhere around the $66,990 Golf R hatch here in Australia.
The release date has already been leaked as being October 2022 in the USA, so expect to see the GR Corolla on our shores by the end of the year.