The Subaru Forester midsize SUV will continue to be developed in 2022 after a successful year that saw 11,810 examples of the practical crossover find buyers in Australia.
That result was despite a temporary shortage in Forester supply in Australia due to the arrival of a lightly-facelifted version of the SUV in November 2021 – a vehicle that went on to claim third place in the 2022 Chasing Cars midsize SUV megatest.
While last year's result was down from the 12,300 sold in 2020, a new trim grade could be just what Subaru needs to boost the Forester's sales further as a key rival to the likes of the segment-leading Toyota RAV4 and Mazda CX-5.
So what is Subaru planning for the Forester in 2022? What could we see in Australia? Let's find out.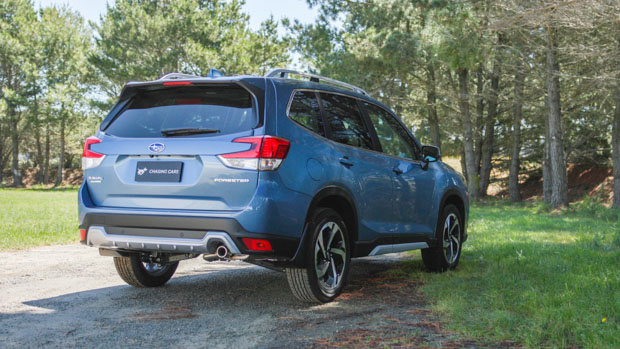 Forester Wilderness likely to come to Australia
While final confirmation is yet to occur, Chasing Cars understands that Subaru Australia will bring to our shores the ruggedly-styled and lifted Forester Wilderness trim grade that has recently launched in the United States – and that it's a case of when, not if.
So what is the Wilderness Edition and should you get it when you spec your future Subaru Forester?
A new suspension setup means the Forester gets lifted another 13mm to a total ground clearance of 233mm (up from 213mm), while sitting at each corner of the car are matte-black 17-inch alloy wheels wrapped in Yokohama all-terrain tyres.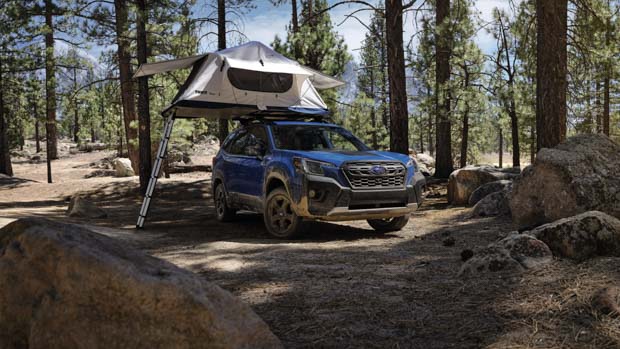 On the exterior, Subaru designers have added plastic wheel arch cladding all around, along with a front skid plate to protect the SUV when off-road.
A heavy duty ladder-type roof rack has been fitted, also, which can handle 100kg of payload while on the move.
On the interior, the seats have been wrapped in a water-resistant material which could be popular with beachgoers and surfers who frequent the water.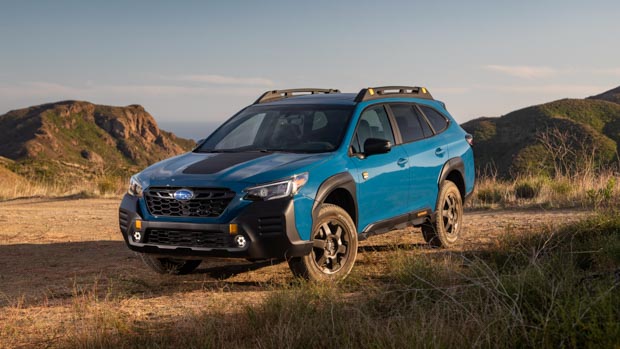 No immediate plans to import 1.8-litre turbo Forester
Carrying over from the 2021 Subaru Forester is the same 2.5-litre 'boxer' naturally-aspirated four-cylinder which produces an identical 136kW of power and 239Nm of torque.
A hybrid variant pairs a 2.0-litre flat-four engine producing 110kW/196Nm to a 12.3kW/66Nm electric motor.
There are still no plans for the turbocharged 1.8-litre engine sold in Japan to come to Australia, which produces a more punchy 130kW/300Nm.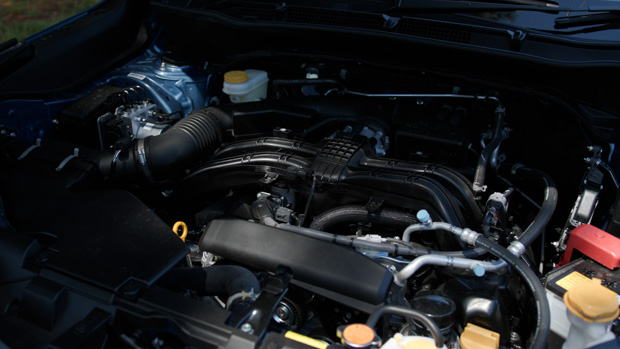 Nor is there any known plan to port the new Outback's 2.4-litre turbocharged engine to the Forester, creating a new XT turbo variant – though Australian buyers will likely be able to opt for the previously-forbidden Outback turbo in the near future.
Is a new Forester hybrid powertrain expected?
There are reports that a new hybrid powertrain is expected to launch in the Subaru Forester – but it is unlikely to happen before 2023.
Rumoured to be in a shared partnership with Toyota, Subaru is planning to use Toyota's tried and tested hybrid formula which will utilise two electric motors to assist the petrol engine.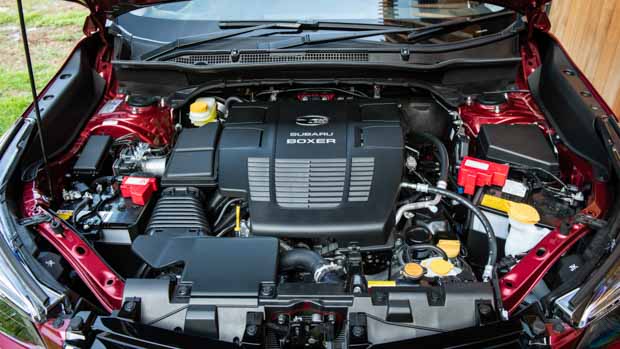 However, Subaru has confirmed to Chasing Cars that the future hybrid technologies used in Subaru cars will be Subaru developed only and not in partnership with Toyota.
It's likely that the new hybrid powertrain could be paired to the 2.5-litre Subaru four-cylinder engine, and with two electric motors could push outputs more closely to the 163kW of the new 2022 Toyota RAV4 hybrid.
With beefier electric motors that are used more often in day to day driving, the new hybrid system for the Subaru Forester could be more efficient as well, helping it attract those who don't want to spend all their time at the fuel bowser.
Subaru Forester 2022: prices in Australia
All prices listed are before on-road costs.
Forester 2.5i: $35,990 (up $800)
Forester 2.5i-L: $38,390 (up $800)
Forester 2.5i Premium: $41,140 (up $700)
Forester 2.5i Sport: $42,690 (up $700)
Forester 2.5i-S: $44,190 (up $700)
Forester Hybrid L: $41,390 (up $900)
Forester Hybrid S: $47,190 (up $700)