Peugeot Australia is celebrating the end of 208 GTi production, with the 2018 Peugeot 208 GTi Edition Definitive now on sale. A send off for the current generation of 208 GTi, just 20 examples of the Edition Definitive will be available making it a very rare send off.
Distinguished by a number of visual and mechanical changes compared with the regular 208 GTi, the Edition Definitive offers buyers more performance as well, thanks to a freer exhaust and mechanical limited-slip differential. The 208 GTi Edition Definitive is on sale now.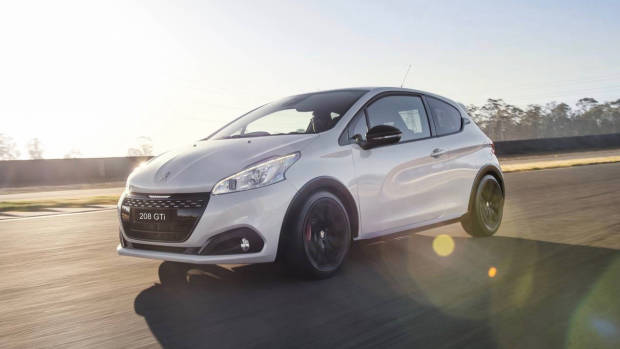 Managing Director of Peugeot Australia, Anouk Poelmann, said the 208 GTi Edition Definitive celebrates Peugeot's long performance car history and is the perfect send-off to the current 208 GTi.
"The 208 GTi Edition Definitive will become a collector's vehicle, much like the 208 GTi 30th Anniversary and the 205 GTi model that paved the way for performance Peugeots almost 35 years ago," Ms Poelmann said.
"The 208 GTi Edition Definitive is the perfect way to mark the end of production of the current 3-door vehicle for Australia."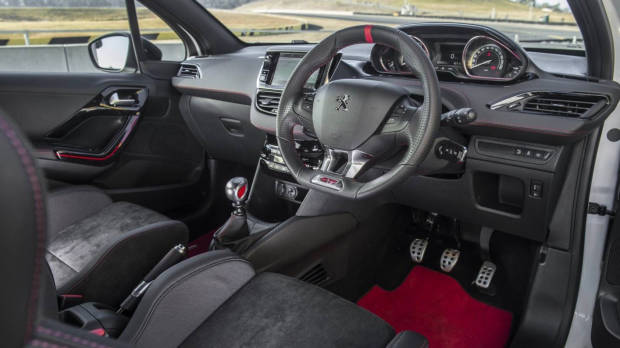 Looking at the exterior of the 2019 Peugeot 208 GTi Edition Definitive, a number of features stand out. 18-inch matte black alloy wheels with Michelin Pilot Super Sport rubber are fitted as standard, as well as a contrasting pearl white and matte black cladding body treatment. The wider body hides a 22mm rear and 16mm front wider track with a 10mm lower ride height, as well as revised spring rates and a Torsen mechanical limited-slip differential from the 308 GTi 270.
Larger 323mm brakes also feature at the front and rear, whilst a bespoke exhaust system allows for a slightly faster – by 0.3 seconds – sprint to 100km/h (6.5).The 153kW/300Nm 1.6-litre turbocharged four-cylinder petrol engine and six-speed manual gearbox remain unchanged, whilst autonomous emergency braking is offered as standard equipment – the first time on a Peugeot GTi model in Australia.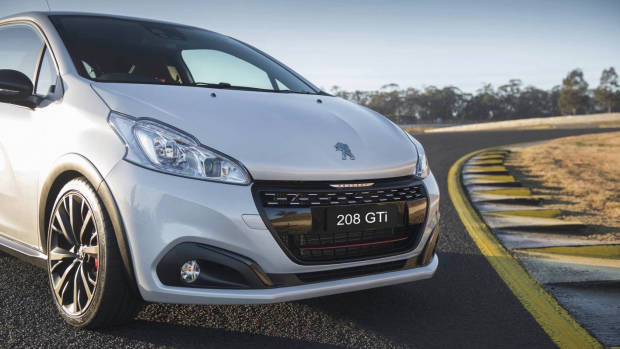 Sales of the Peugeot 208 are down 48.7 percent so far in 2018, with just 101 sold thus far. As such, Peugeot are offering the regular 208 range at special drive away pricing for the time being. The entry level 208 Active is being offered for $22,990 drive away, the upper spec Allure $24,990 drive away, the GT-Line $25,990 drive away and the regular GTi $31,990 at drive away with savings of up to $4,740 available.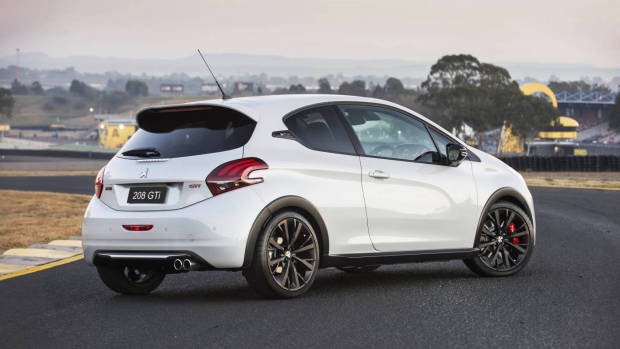 Stay tuned to Chasing Cars for more Peugeot news and reviews.