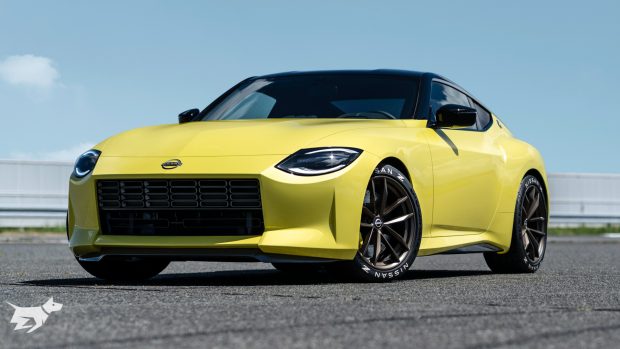 Nissan this week confirmed that a new iteration of their compact rear-wheel-drive Z sports car will be built, revealing a 'Z Proto' that is essentially a final-stage development prototype of the new vehicle that we believe will be called 400Z and will be a key rival to the Toyota Supra.
Today's unveil does not represent a 100-percent finished version of the next Nissan Z – but it will be close, with Nissan's global product specialist for GT-R and NISMO hinting that the production version of the 400Z will likely be seen in around 18 months.
For fans of Japanese sports cars, though, the news that Nissan was recommitting to a twin-turbocharged V6 two-seat coupe equipped with rear-wheel-drive and a standard manual gearbox was well received. An automatic was confirmed to be an option, while the brand has not made a final decision on the return of a drop-top 400Z Roadster version.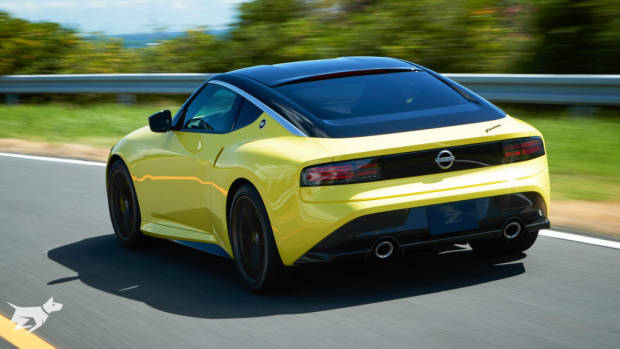 Chasing Cars spoke on Wednesday with Hiroshi Tamura, Nissan's chief product specialist for GT-R and NISMO, via video link to Hiroshima. Mr Tamura confirmed that while the new Z car would be based on the same platform as the outgoing 370Z (reviewed here), substantial modifications have been made to the chassis to cope with the increased engine outputs.
Mr Tamura said there had been "many changes" to the 370Z's longitudinal 'FM' platform in order to cope with the new 3.0-litre twin-turbo six-cylinder's power and torque. Mr Tamura said the 370Z chassis had been updated "so…we can manage this power and torque as much as possible…it is modified. It is not a [complete] carryover."
The decision to reuse some components from the outgoing vehicle are hardly surprising given the very niche status of this segment, where customer demand and profit margins have fallen dramatically over the last decade. Developing a completely new sports car is hugely expensive, but the approach Nissan has taken for the new Z-car has clearly made the exercise financially viable – and Mr Tamura says that a low-slung rear-drive coupe remains an important element of Nissan's lineup.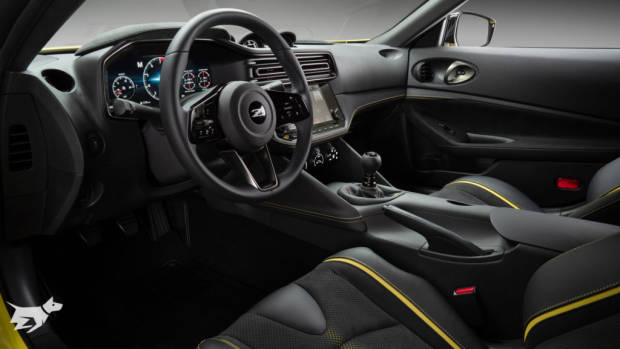 "We have to make it [for our] heritage. We have to continue this solution … rear-wheel-drive, with clarity in style, and strong rear traction, a dance with your partner," Mr Tamura said, highlighting his passion for "connected sports cars, inspired by traction [at the] rear and front tyres [used only] for steering."
The engine that will likely be offered in the Nissan 400Z is the brand's relatively new VR30DDTT unit that also sees service in the Infiniti Q50 sedan and Q60 coupe, which were sold in Australia until recently.
The VR30DDTT currently produces between 224kW and 298kW – or 300hp to 400hp – indicating that the 400Z's 'working title' badge will likely relate to its output in horsepower rather than engine displacement. Torque in the VR30DDTT ranges between 400Nm and 475Nm.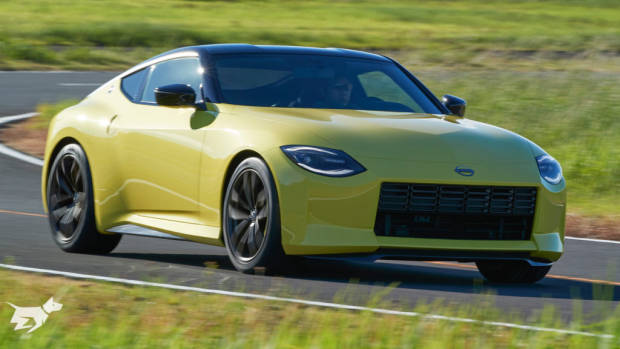 It was clear from our conversation with Mr Tamura that Nissan were committed to making the Z Proto, which arrives 12 years after the previous Z-car incarnation – as traditional sports car as possible.
There are no plans for electrification or even for a 400Z Hybrid at this stage, and Nissan's decision to announce that the new Z-car will not be sold in Europe will shield this vehicle from the European Union's tight – and tightening – CO2 regulations. Instead, the new Z will be sold mainly in the United States, Asia, and Australia.
"We didn't consider a hybrid or EV system, to be honest," Mr Tamura conceded frankly. "We considered some EV solutions for feasibility studies – we compared case-by-case, business models, performance levels, customer [opinion] – and then we resolved this single direction. That is why today's answer is a V6 twin-turbo," he said.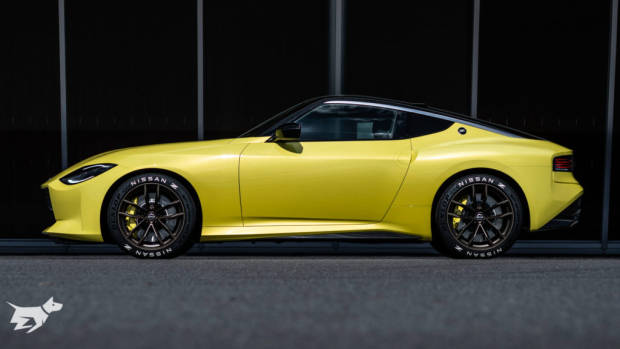 Nissan are not totally stubborn about the idea of an electric Z-car in the future, with Mr Tamura suggesting it all comes down to what customers demand. "The final goal is [making] good satisfaction for the customer…if customers strongly requested some EV, or a kind of hybrid system [Nissan would respond]."
Nissan have concentrated their electrification efforts this year on the new Ariya full-electric SUV.
Also rather analogue was Mr Tamura's response when asked about the new Z-car's autonomous safety systems, which the Z Proto announcement did not detail. Mr Tamura suggested that the Z-car's first line of defence is its high levels of grip, but did not rule out a suite of advanced safety tech being available.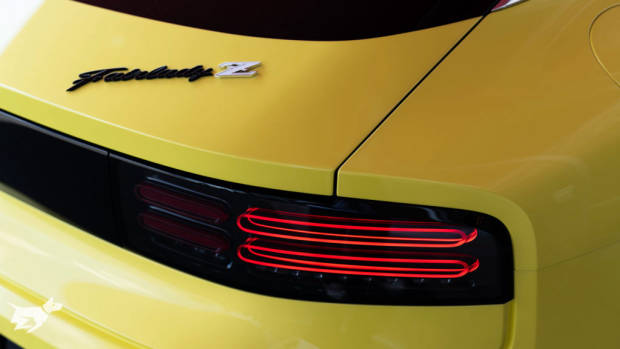 "The philosophy [is] how the car grabs the road, [like a] traction master. Grab the road by the tyres as much as possible," Tamura said. "For customer connection and synchronisation with the vehicle – this is also a sports car." Mr Tamura confirmed that ABC, traction control and stability control would be included.
As for a final name for the next Nissan Z-car, Mr Tamura was coy. In response to a suggestion of a return to the 300ZX name – based on the new car's return to three litres of displacement – Mr Tamura said that was a "good idea". However, he warned that keen observers should "wait for the naming decision", explaining that "many ideas [had been received] from customers, but with this one, we need to decide."