With the launch of the updated, Premcar-fettled Nissan Navara Pro-4X ute successfully completed this week, the question arises of what's next for the fruitful Nissan-Premcar 'Warrior' partnership.
For the past 20 months, Chasing Cars has charted how both sides of the Melbourne-based subassembly partnership have expressed interest in building a Nissan Patrol Warrior as an ultimate V8 off-roading wagon.
Transformed at Premcar in Melbourne after arriving in the country, the $67,490 Warrior has been the range-topping Navara since its December 2019 launch and since that time, it has accounted for about 10 percent of Navara sales – adding more ground clearance, off-roading tyres, and a bespoke suspension, backed by Nissan's five-year warranty.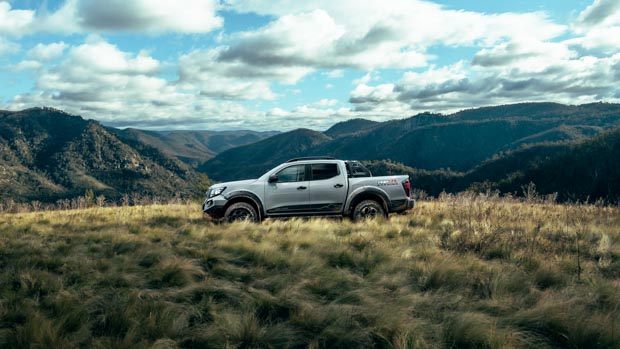 Senior Nissan and Premcar executives have repeatedly named a Patrol Warrior as an ideal second project for the partners, and the expansion of the Toyota Land Cruiser 300 Series into rugged GR Sport guise ($137,790) provides a natural competitor.
We think the Patrol Warrior will be built
Former Nissan Australia managing director Stephen Lester hinted to Chasing Cars deputy editor Nathan Ponchard in February 2020 that the brand was considering a future Warrior project.
"If we use [the Navara Warrior] as the base model for what we would think of doing [going forward], let's talk about what's next. What do those other horizons look like and how do we do it?," Lester said.
In 2020, Nissan sold 2820 examples of the 5.6-litre V8 Patrol in Australia, which was a staggering 45 percent increase on the 1951 units of the Patrol the company moved in 2019.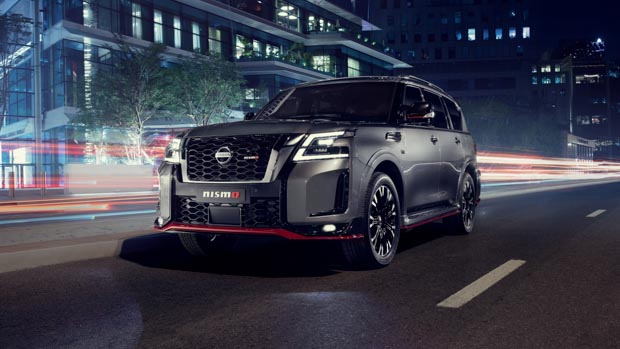 Toyota managed 15,000 sales of the Land Cruiser in 2020 in the final year of production and sale of the diesel V8 200 Series wagon.
A pandemic-induced uptick in the Patrol and similar large off-roading wagons has brought renewed interest to the premium rugged 4WD space in Australia, creating fertile ground for a hypothetical, V8-powered Patrol Warrior.
The Patrol Warrior concept has been openly referred to by Nissan in Australia for some time. At the unveiling of the latest Navara Warrior in July 2021, senior product development manager Matthew Baily in July 2021 told Chasing Cars' Iain Curry "today is [Navara] Pro-4X Warrior; tomorrow is Patrol Warrior."
This week, Premcar partner and engineering director Bernie Quinn told Chasing Cars he sees the demand for a Patrol Warrior: "I'll put my hand on my heart and say that consumers would love a product like that."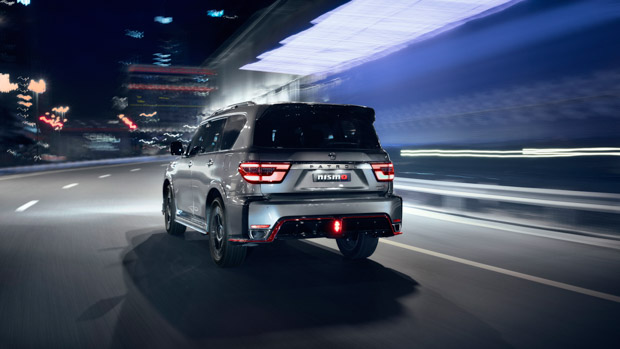 What could stop the Patrol Warrior project from proceeding?
Chasing Cars understands that complicated homologation requirements, plus the need for a blessing from Nissan's Japan-based head office, have been hurdles for getting a Patrol Warrior approved for release in Australia.
Adam Paterson, Nissan Australia managing director, said that the brand's focus is currently on fulfilling significant customer demand for the Patrol Ti ($81,160) and Ti-L ($94,115) grades already in market: both use a 5.6-litre naturally aspirated petrol V8 that produces 298kW of power and 560Nm of torque.
"[Patrol Warrior] is something that we're looking at, but right now our number one focus with Patrol is satisfying the demand… We have a substantial order bank right now," Paterson said.
Mr Paterson also confirmed the mammoth nature of making a whole new vehicle from a global platform "we've blazed a trail, as far as local conversions, with N-Trek warrior and now Pro-4X Warrior, so we've got a process in place to work with our global colleagues to bring these local conversions to market."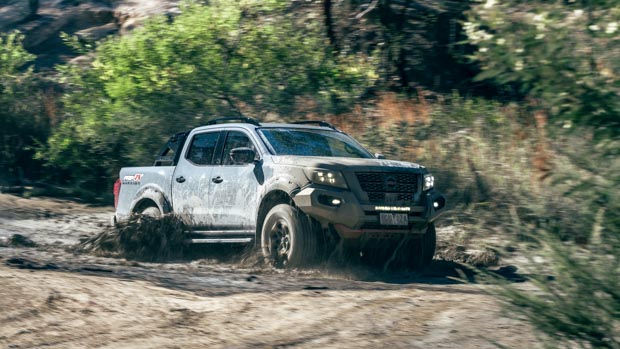 What shape will the Patrol Warrior take?
Along with the Navara Warrior blueprint, the Patrol Warrior has other vehicles to benchmark including the beefed up Land Cruiser 300 Series GR Sport, which would ostensibly be the Warrior's closest rival.
In GR Sport guise, the Land Cruiser 300 Series gets front and rear locking differentials, a tough exterior treatment and Toyota's KDSS sway-bar disconnect system from $137,790 before on-road costs that Mr Quinn says is "a price point which gives us comfort."
Changes to Navara Warrior include a lifted suspension, off-road focused tyres, frontal protection and fully reworked spring and damper package.
Mr Quinn followed up by saying that Premcar's take on the Patrol Warrior is that it "want[s] to do it, but we'll do it properly."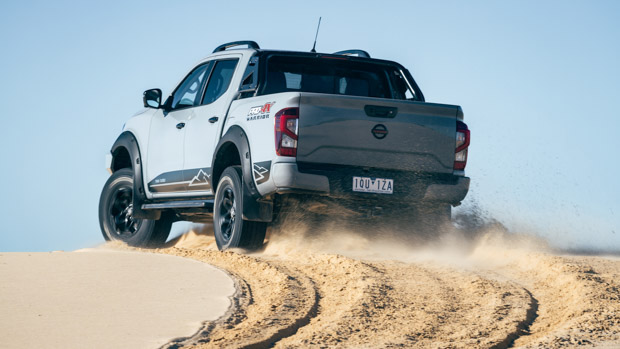 When would a Patrol Warrior be released in Australia?
Premcar's Quinn told Chasing Cars that "the time to develop a product like that, and get it through all of the corporate process to make it deserve the Warrior brand name is not insurmountable."
The gestation period of the original N-Trek Warrior was around 12 months, give or take, and the Pro-4X a similar amount of time. Yet, Mr Quinn said "if we had to do another program on a different platform, it's difficult to answer, because the platforms are different."
Nissan hasn't committed to a release date for the Patrol Warrior, nor any specifics to this date. If it does come to fruition, there's certainly potential, with Mr Quinn saying "I think that a product like a Patrol Warrior would absolutely resonate in our current market."
Nissan Patrol 2022: Australian price
All prices listed are before on-road costs.