The current Toyota Prado has been on sale here in Australia since November 2009 and throughout that time, the model has undergone three major facelifts.
But if previous generations of Prado are anything to go by, the large SUV is well overdue for a new generation.
We could expect to hear more about a fifth-generation Prado next year before a launch sometime in 2024 or 2025.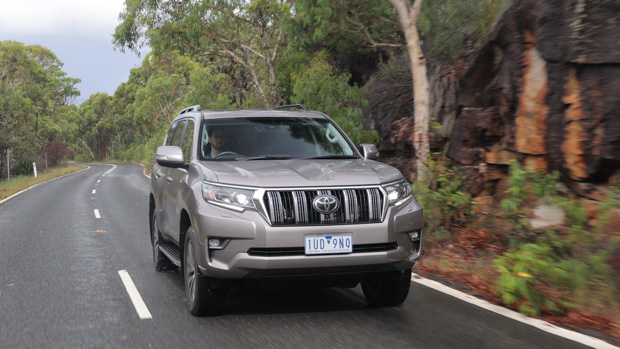 That would mean that the current fourth-generation Toyota Prado would be the longest generation of all when compared to the six year production runs of previous generations.
V6 petrol hybrid and V6 diesel hybrid both possible
An earlier piece by Chasing Cars reported that the fifth-generation Prado could use a 2.4-litre turbocharged four-cylinder engine that would produce 184kW, however it is very likely there will be more than one engine for the next Prado.
Toyota currently builds a 3.4-litre twin-turbo V6 petrol engine found in the Toyota Tundra that also uses a hybrid system called 'IForce Max'. The combined outputs for this engine are 326kW/790Nm.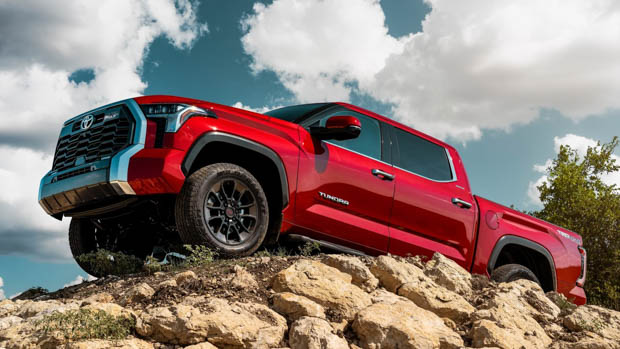 Chasing Cars believes an adaptation of the same technology is being considered for diesel V6 uses, and could be paired to the 3.3-litre twin-turbo V6 diesel found in today's Land Cruiser 300 Series.
Toyota announced one month ago that it will trial this hybrid V6 Tundra in Australia, so we could see this engine jump into the next Prado.
A hybrid V6 Prado could also gain the GR Sport nameplate that is currently used on the Land Cruiser 300 Series as well as the Toyota C-HR.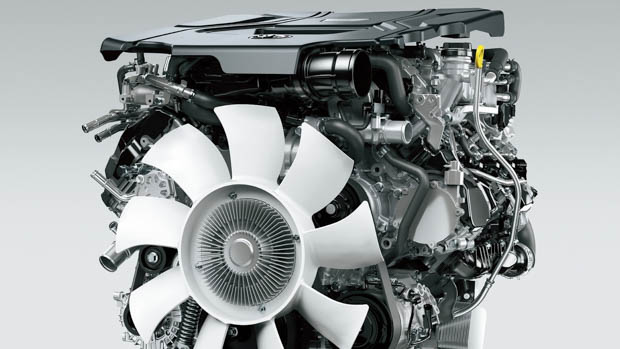 Also possible would be the 3.3-litre twin-turbo diesel engine found in the Land Cruiser 300 Series that replaced the ageing 4.5-litre turbo-diesel V8 engine.
What does the current Toyota Prado lineup look like?
Four variants are available for the current Toyota Prado, including GX, GXL, VX and Kakadu.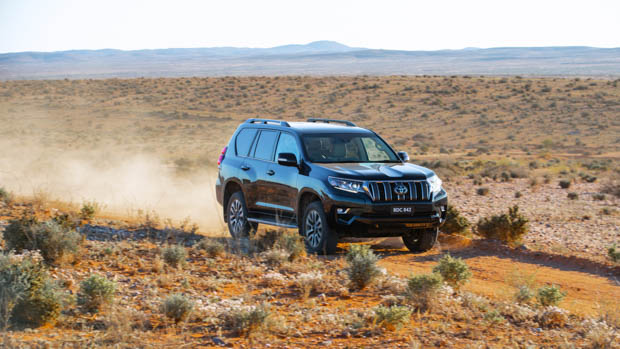 Standard kit across the range includes 3000kg towing capacity, Apple CarPlay and Android Auto connectivity, a nine-speaker sound system and 17-inch alloy wheels. A 150-litre fuel tank, rain-sensing wipers, LED daytime running lights and electric side mirrors are also standard.
The flagship Prado Kakadu includes unique 19-inch alloy wheels, seven seats with three-zone climate control, a 14-speaker sound system, front and rear parking sensors, a 9.0-inch rear seat entertainment system and a kinetic dynamic suspension system with multi-terrain select.
Every Prado sold in Australia uses the same 2.8-litre turbo-diesel four-cylinder engine that makes 150kW of power and 500Nm of torque. This is the same engine used in the current Toyota Hilux and Fortuner models.