Peugeot has confirmed that its new third-generation 308 hatch and wagon models will be released in Australia in the fourth quarter of this year – between October and December 2022.
The 308 hatch will be offered in a choice of three grades without a traditional base model – instead, a well-equipped GT model acting as an entry point before the range progresses to GT Premium and GT Sport plug-in hybrid grades.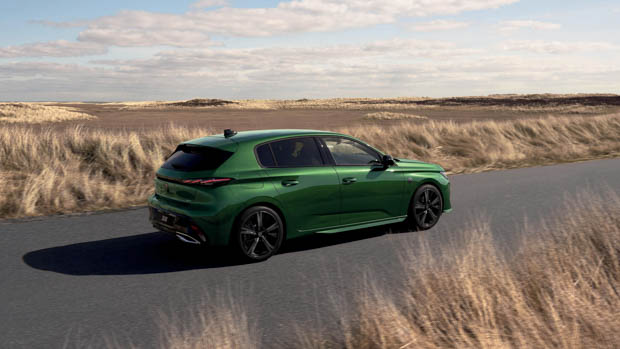 GT and GT Premium models utilise Peugeot's long-running 1.2-litre turbocharged three-cylinder petrol engine (96kW of power and 230Nm of torque). These models arrive first in late 2022 before the 1.6-litre turbo four-cylinder plug-in hybrid GT Sport hits Australian shores in 2023.
Those after a bit more boot space will also be offered the 308 SW (or station wagon) exclusively in GT Premium guise, pitching the third-generation Peugeot small car squarely against the Volkswagen Golf in both hatch and wagon form.
Prices will likely increase to a notable degree over the outgoing 308 generation, which most recently cost $34,990 before on-road costs in GT guise – and once was available for as low as $19,290 in base Access trim with a turbo/three-cylinder/six-speed manual combination.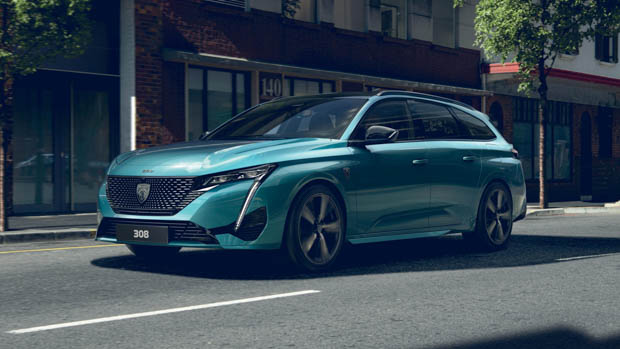 308 plug-in hybrid to offer 59km range, more power
Peugeot 308 buyers who opt for the forthcoming GT Sport plug-in hybrid will score a larger 1.6-litre turbocharged four-cylinder engine producing 132kW of power, coupled with an additional 81kW electric motor.
Combined, this petrol and electric combination produces 165kW and 360Nm, which should make the compact Peugeot quite sprightly around town.
Perhaps more importantly is the ability to travel up to 59km exclusively on electric power thanks to a 12.4 kWh lithium-ion battery.
Both the hybrid and the petrol-only make use of an eight-speed automatic transmission which feed power exclusively to the front wheels.
The hybrid model is a replacement of sorts for the previous-generation's warm GT and hot GTi models that made up to 200kW of power via a six-speed manual transmission.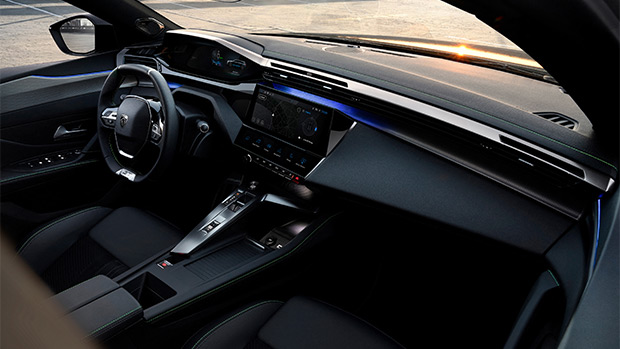 Cabin redesign to modern tastes
Peugeot has made a significant effort to modernize the cabin with an array of new technology – while retaining the fan-favourite low-slung steering wheel design.
Overseas models feature a 10.0-inch touchscreen sitting in the centre of the dash, with a secondary screen below that serves up a row of configurable screen-badged buttons known as 'i-toggles'.
When the 308 comes to Australia, it will likely feature a 10.0-inch digital driver's display, wireless Apple CarPlay and Android Auto, wireless charging and an array of leather upholstery options on the higher grades.
Peugeot Australia said local buyers who are keen on the new 308 can register their interest on its website.
Peugeot 308 2022: prices in Australia
GT hatch: TBA (Q4 2022 release)
GT Premium hatch: TBA (Q4 2022 release)
GT Premium wagon: TBA (Q4 2022 release)
GT Sport plug-in hybrid hatch: TBA (2023 release)