When you make the best selling SUV in Australia, it makes sense to avoid major changes to the recipe. That's evidently the thinking behind the new Mazda CX-5 which was unveiled this afternoon at the 2016 Los Angeles Auto Show. Although it's an all-new car, the second-generation CX-5 carries over all three existing engines and retains many of the now-familiar lines of the current model. The 2017 Mazda CX-5 is expected to arrive in Australia no later than April 2017.
LATEST COVERAGE (UPDATED):
Though there was hope that the new CX-5 would use the 2.5-litre turbocharged petrol from the new CX-9, this wish won't be granted – at least for 2017. Instead, the new CX-5 will see the three current engines retained: a 2.0-litre petrol four-cylinder, an uprated 2.5-litre petrol, and the pick of the bunch, the 2.2-litre turbodiesel. Specific outputs have not been confirmed, but if they increase over the current lineup, the difference will be slight.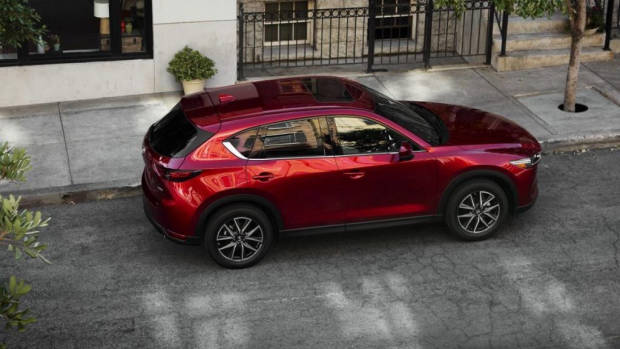 Instead, mechanical change in the new car has mainly been limited to handling, suspension and rigidity improvement. Mazda have implemented the new G-Vectoring steering assistance deployed recently on the 3 and 6 models. A MacPherson strut front and multi-link rear suspension arrangement continues on with improved damping. Plus, torsional rigidity is up 15.5% on the old car.
Like they did with the CX-9, Mazda are targeting noise, vibration and harshness improvements with the new CX-5 – with the new car quieter across a variety of surfaces, the brand says. Knowing the noise of the current model, it will need to be a lot quieter.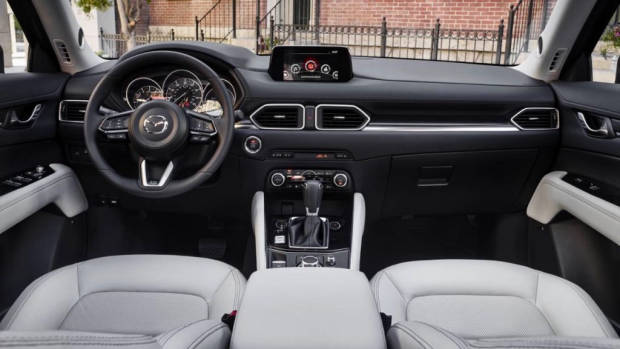 Change is more notable in the cabin, which adopts themes from the larger CX-9 and Mazda's sporty MX-5. The inset navigation screen is gone, replaced by a floating tablet measuring 4.6-inches in lower model grades and 7-inches in higher-spec cars. There's no sign as yet of the larger 8-inch size from the CX-9, however.
The CX-5 gains a proper heads-up display projected onto the windshield, known as the Active Driving Display. It will be capable of displaying navigation instructions. Audio will be fed through a ten-speaker Bose stereo with noise cancellation on higher-grade cars.
Comfort will also make clear gains. The cabin ergonomics have been rethought, with the central tunnel being raised significantly – by six centimetres – to bring the gear shifter closer to a natural point for the hand. The front seats have been completely redesigned and appear to be well-bolstered. They will be available in two leather colours (white or black), or black fabric.
The launch colour will be Soul Red Crystal, a second-generation evolution over today's Soul Red, offering a crisper and deeper red colour.