Mini has unveiled the 2021 John Cooper Works (JCW) variant of the Hatch and Convertible models that retain the tried and true formula with a few important tweaks.
The more pedestrian version of the Mini Hatch and Convertible will arrive in Australia in the second half of 2021, with the John Cooper Works to arrive slightly later.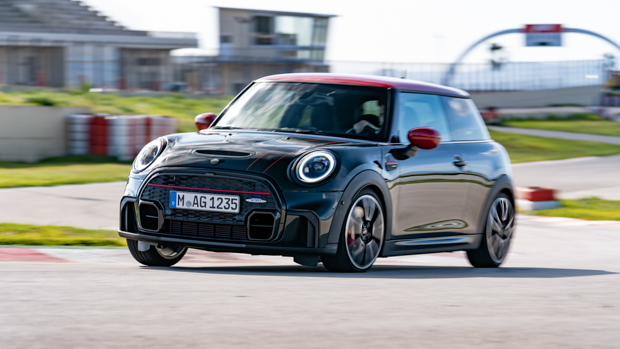 Mini has carried over the model's somewhat controversial handlebar mustache front bumper from the base model with the circular LED headlights and subtle bonnet scoop completing the face.
Bumping up the aggression is the addition of four large air intakes with two feeding towards the engine and a set on either side that are channelled to the beefy four-piston front brakes.
Under the bonnet, complete with racing stripes, is a 2.0-litre four-cylinder turbocharged petrol engine developing an unchanged 170kW of power and 320Nm of torque.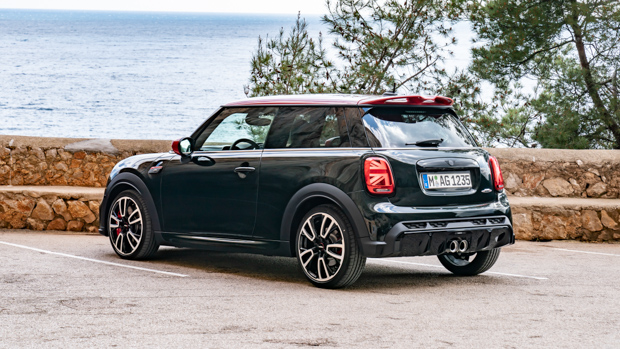 Mini continues to offer their hottest model with a six-speed manual alongside an eight-speed torque converter automatic, with the former slingshotting from 0 to 100km/h in 6.3 seconds and the latter a notch faster in 6.1 seconds.
As per tradition, the little engine sends its power to the front wheels exclusively, with a twin 85-millimetre stainless steel tailpipes said to provide a punchy soundtrack.
It's only when you've dipped in the JCW into a corner that you'll notice the difference with an updated version of MINI's Adaptive Suspension, with an extra valve allowing up to 10 per cent greater damping force to keep the rubber connected to the road without sacrificing comfort.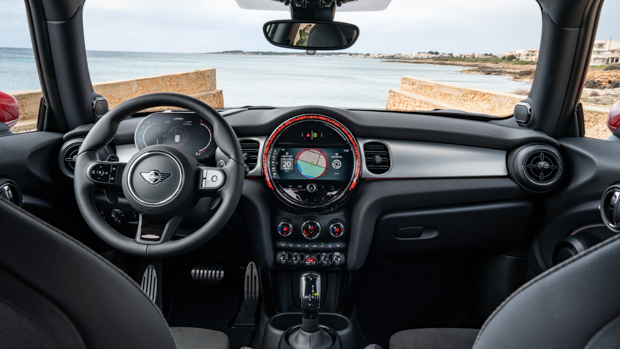 The interior of the Mini continues to be one like no other, with a redesigned centre console featuring an 8.8-inch touchscreen as standard that uses a new operating system said to be more intuitive than before.
In a classic Mini touch, the surrounding circular light changes colour depending on the engine mode, transitioning from a blue in Lounge mode to red in Sport model at the same time it sharpens the throttle.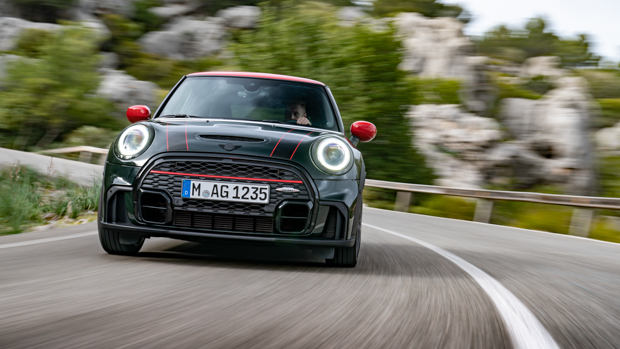 Those who are wanting to use their Mini for daily driving duties should look to the yet to be detailed driver assistance and comfort packages that will be a cost option.
These include adaptive cruise control and a more comprehensive version of Mini's Park Distance Control that goes further than the now standard-fit rear sensors.
More information on the aforementioned packages and pricing across the range will be released closer to the launch in the third quarter of this year.