Mercedes-Benz has announced it will offer two new all-wheel-drive grades on its cheapest combustion-free model the EQA small SUV.
Badged the EQA 300 4MATIC and 350 4MATIC, Stuttgart's local arm has confirmed that Australia will receive the latter and more powerful version later this year.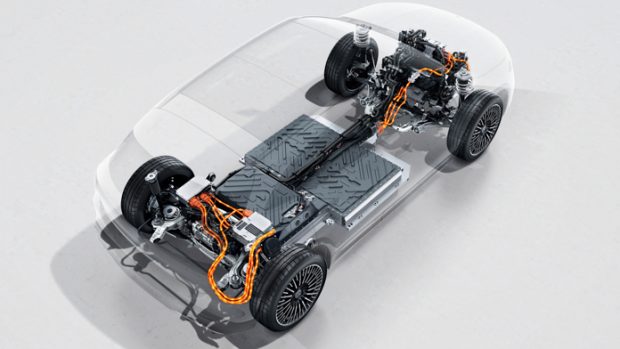 The all-wheel-drive model will follow the arrival of the EQA 250 which is set to arrive in Australia this June with claimed range of 426km (WLTP) thanks to a 66.5kWh battery
Armed with the same power source, the 4MATIC versions do not receive a significant range boost with the EQA 300 matching the 426km (WLTP) maximum range claim and the top-spec EQA 350 grabbing slightly more at 432km (WLTP).
Mercedes-Benz also confirmed that a long ranger version of the EQA will follow later in the year but gave no further details.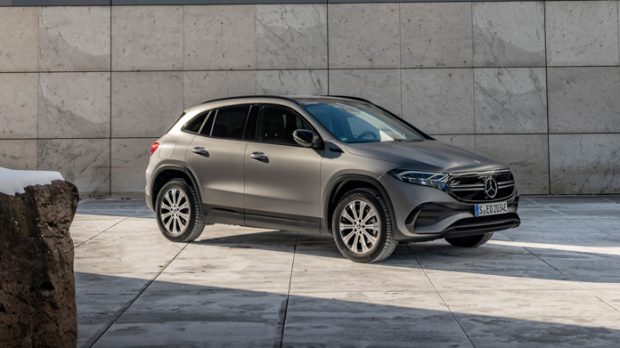 With the additional electric motors, the all-wheel-drive EQA models are quite a bit more powerful with the EQA 300 developing 168kW of power and 390Nm of torque, with the EQA 350 upping the ante with 215kW/520Nm. 
The added traction trims down the 8.9 second 0-100km/h time of the EQA 250 considerably, with the 4MATIC variants reaching the same benchmark in 7.7 and 6.0 seconds respectively.  
The 4MATIC version of the EQA utalises a electric motors mounted at the front and rear as opposed to a traditional engine and driveshaft system found in its petrol-powered GLA small SUV sibling.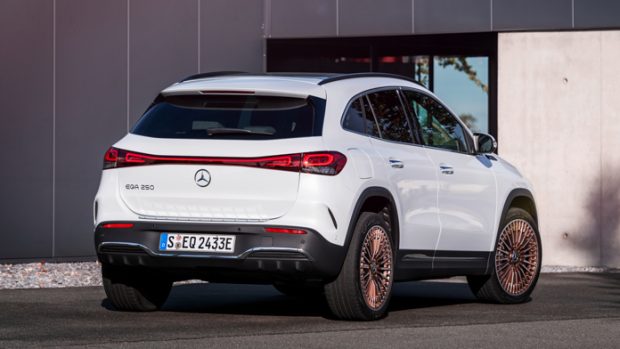 Mercedes-Benz is continuing to fill out its lineup with electric vehicles, particularly here in Australia, with models such as the EQB and EQC midsize SUVs along with the EQS luxury sedan all heading for our shores.
While local pricing is yet to be confirmed, Mercedes-Benz has priced the two grades in Europe at €53,538 (AUD$82,947) for the EQA 300 and €56,216 ($87,096) for the EQA 350 that we will get here.
That price would slot reasonably over the $76,800 asking price (before on-road costs) for EQA 250 but exact pricing details could change to fit our market conditions.
Expect more exact details as time draws closer to the launch date later in the year.