The official on-sale date for the Mercedes-Benz EQA350 all-wheel drive small SUV will be confirmed shortly as the German manufacturer actively builds up stock of the dual-motor electric crossover in the country.
Mercedes-Benz Australia media relations and product communications manager Ryan Lewis confirmed to Chasing Cars that the 215kW/520Nm all-wheel-drive EQA 350 would soon join the front-wheel-drive EQA 250 on sale in Australia.
Lewis said a small number of EQA350 examples had already arrived in Australia and that the company was building up a critical mass of stock before announcing an on-sale date. This is due to expected high demand for the all-electric, AWD version of the GLA-based small SUV.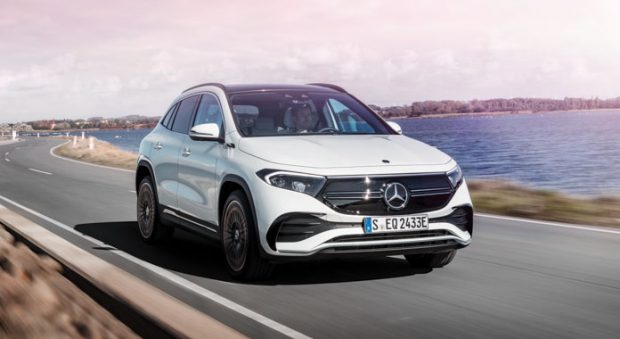 A 140kW/375Nm front-wheel drive, single-motor EQA250 launched in Australia in 2021 and was expected to be quickly joined by the dual-motor, AWD EQA350 – but the launch of the more powerful, all-paw model has been repeatedly pushed back due to production delays and supply shortages.
The addition of AWD has become a key selling point for electric SUVs in Australia, with rivals such as the Volvo XC40 Recharge, Tesla Model Y and inbound BMW iX1 all featuring the technology as an option.
Customer demand expected to outstrip supply of both EQA models
When asked which of the current two grades Mercedes-Benz would see the most supply in Australia, Mr Lewis said the quantity of each would largely be dictated by what the local outlet could receive from the factory, rather than what would be the most popular.
"The share will really be dictated by the supply we can get," Lewis said.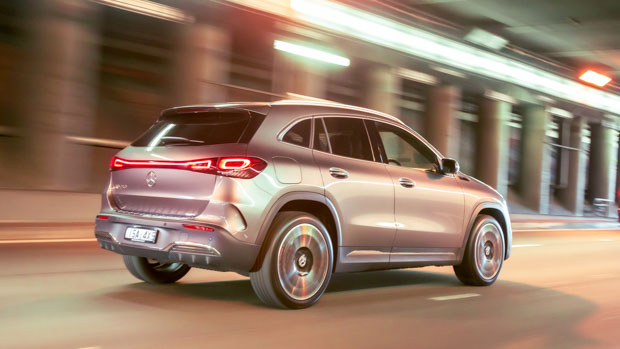 While Mercedes-Benz has made a concerted effort to bring its entire range of new-generation electric vehicles to Australia, strict emissions regulations in Europe has seen the bulk of EV supply from all car manufacturers directed there.
EQA has been a sales success in Australia this year
Despite this, and the late introduction of the EQA250 in June 2021, Mercedes-Benz's electric small SUV managed to record 367 sales in its first year on sale.
In 2022, this figure has only grown, with 415 EQAs sold by the end of May and the arrival of a new all-wheel-drive variant will only speed up this momentum.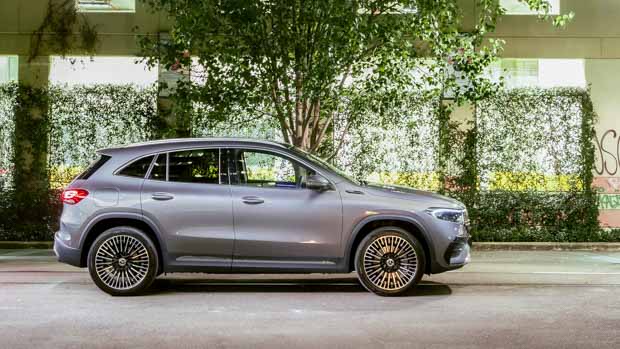 For context, the petrol-powered GLA (on which the EQA is based) sold 1307 units in the same time period and is available in a diverse range of FWD, AWD and high-performance AMG variants.
All-wheel-drive option to boost performance
The EQA 350 will come armed with a dual-motor setup, with one mounted on each axle, that will develop up to 215kW of power and 520Nm of torque combined.
From a standing start, the EQA is capable of accelerating to 100km/h in just six seconds flat, a significant improvement over the 140kW/375Nm EQA250, which takes 8.9 seconds to complete the same feat.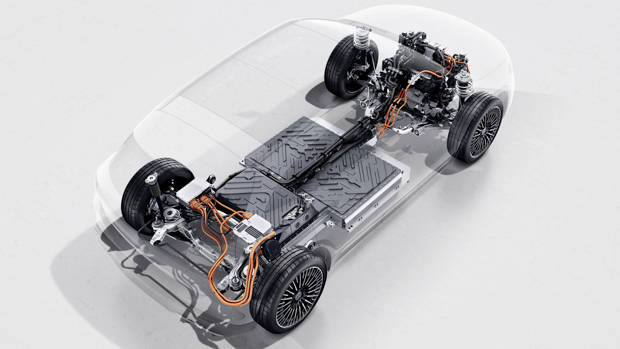 The EQA350 is equipped with the same 66.5kWh (usable) lithium-ion battery found in the EQA 250 and is capable of travelling up to 432km on a single charge, slightly further than the 426km quoted for the FWD variant.
Once this battery is flat, Mercedes-Benz says the EQA350 can charge at speeds of up to 100kW when using a DC charger, enough to recharge the car from 10 to 80 percent in 30 minutes.
Mercedes-Benz EQA 2022: prices in Australia
All prices listed are before on-road costs.
EQA250: $78,513
EQA250 Edition 1: $85,813
EQA350 4MATIC (AWD): TBC