Mercedes-Benz has confirmed the 2021 EQA 350 4MATIC will arrive in Australian dealerships in either November or December this year.
The new model will bring all wheel drive to the EQA range, and sit above the entry-level EQA 250 which has just gone on sale in Australia with a starting price of $76,800 (before on-roads)
While offical pricing has not yet been announced, Chasing Cars estimates the EQA 350 will cost around $85,000 to $90,000 (before on roads).
Unlike a traditional combustion vehicle that requires a driveshaft running between the front and rear wheels to function, the EQA 350 achieves this same goal by adding an electric motor at either end.
The end result is a significantly faster vehicle than the entry-level EQA, with the EQA 350 developing a combined  215kW of power and 520Nm of torque – giving it the ability to sprint from 0-100km/h in 6.0 seconds.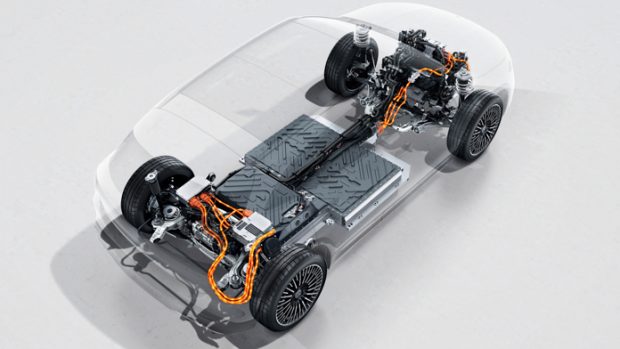 Armed with a 66.5kWh battery the EQA 350 is capable of driving 432km (WLTP) on a single charge. Once flat, the SUV will be able to charge at DC speeds of up to 100kW – enough to top up the battery from 10-80 per cent in 30 minutes. 
Aside from the additional driven wheels, the EQA 350 will offer some key styling differences over the base EQA 250, including 20-inch AMG alloy wheels rather than the smaller 19-inch option.
Mercedes-Benz has also opted for the AMG Line exterior and interior package as standard with gloss black highlights instead of chrome.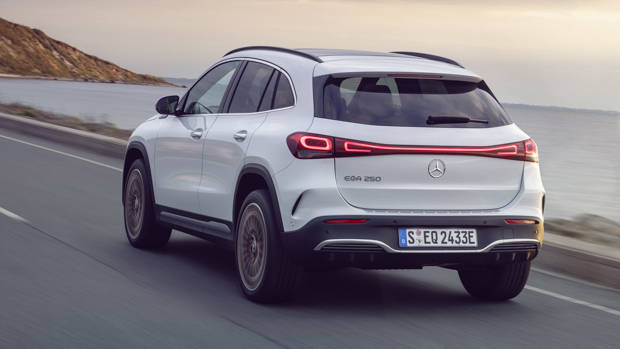 The EQA 350 will face stiff competition with the arrival of the Volvo XC40 Recharge Pure Electric in the third quarter of this year, which will likely undercut the Mercedes with a price of $76,990 (before on-roads).
What's more, the Volvo will arrive with all wheel drive as standard and ferocious outputs of 300kW/660Nn – while providing a similar 418km of outright range (WLTP).
The Lexus UX 300e will also follow in November but looks more likely to take on the front-driven EQA 250 with 150kW/300Nm and a more limited range of 310km (claimed) – though has yet to be officially priced.
With an all wheel drive and a cheaper entry-level option under the EQA's belt, the electric small SUV is more comparable to its petrol-powered GLA sibling.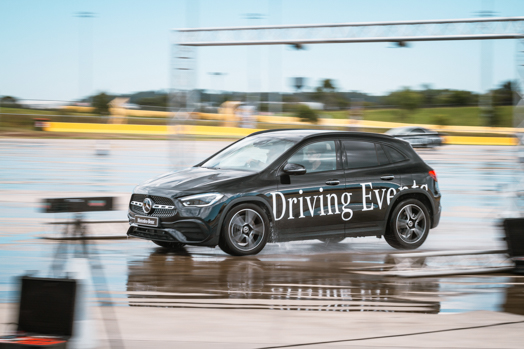 Jerry Stamoulis, head of media relations and product communications at Mercedes-Benz Australia told Chasing Cars they had already started to see customers cross shop the pair.
"This is an exciting car for us. The initial reaction from Australian customers has really been overwhelming," he said.
"We have cars in dealerships and we are already hearing stories of customers walking in, looking at a vehicle such as a GLA, and walking out with an EQA."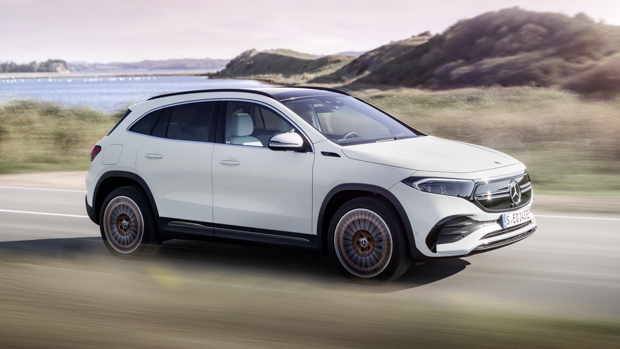 Mr Stamoulis said the recent news around EV incentives would likely bring even more interest to the EV sector. 
More details on exact pricing for the EQA 350 will be announced closer to the launch at the end of this year.
Mercedes-Benz EQA 2021: prices in Australia
All prices listed are before on-road costs.
EQA 250: $76,800
EQA 250 First Edition: $84,100
EQA 350 4MATIC: To be advised in Q4 2022