New South Wales will abolish stamp duty on electric vehicle purchases up to $78,000 from September 2021 as the first step in a comprehensive budget package designed to encourage electric car uptake in the state.
It is a package that will culminate in an electric vehicle road charge of 2.5c/km for EVs and 2c/km for plug-in hybrids slated for commencement from 2027, or when new battery electric vehicle sales reach 30 per cent of the overall market – whichever comes first.
That move is designed to allow electric vehicles to become mainstream before hitting them with a tax akin to the federal fuel excise for combustion vehicles.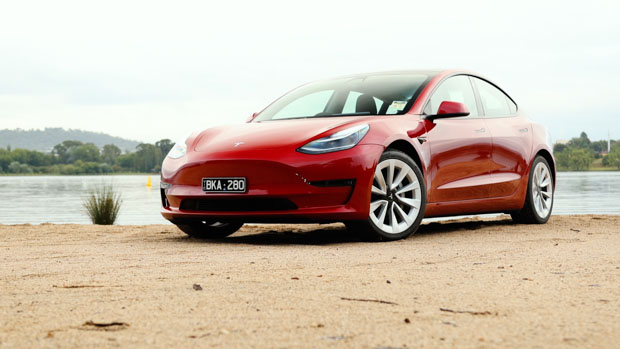 WATCH: Chasing Cars EV Challenge – we drive five EVs until complete exhaustion in Australia
Senior New South Wales ministers have been critical of Victoria's introduction of a road user charge for EV drivers from July of this year, citing the EV market as far too immature in Australia to levy new taxes just yet.
Further measures will also be taken to supercharge electric vehicle uptake and encourage EV manufacturers to introduce new models to the NSW market.
These include a direct $3,000 rebate for the first 25,000 electric cars sold in NSW under $68,750.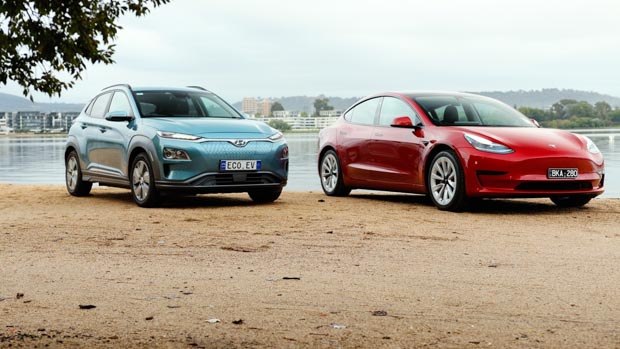 Such a move makes NSW's circa $500 million investment about five times larger than that of Victoria, government sources say.
Carmakers have welcomed the NSW plan, led by Volkswagen Group Australia managing director Michael Bartsch.
"The Berejiklian government has shown its federal colleagues and its counterpart in Victoria the way to bring about mass ownership of affordable electric vehicles," Mr Bartsch said, while noting the lack of a federal vehicular CO2 target continued to impede progress.
How much can you save on a new EV?
The rebate will deliver a double-windfall to the first 25,000 buyers of cheaper EVs falling under the $68,750 cap.
For example, the $62,900 Tesla Model 3 Standard Range Plus will be 'discounted' first by the $3,000 rebate, and then by a further $2,245 with the deletion of stamp duty on that car – for a total saving of $5,245 – for a price of $57,655 before on-road costs.
Australia's cheapest EV, the MG ZS EV, is set to be discounted by $4,230, for a new price of $36,760 before on-road costs. The ZS EV currently has a fixed driveaway price of $43,990, which should be adjusted for NSW buyers under the new plan.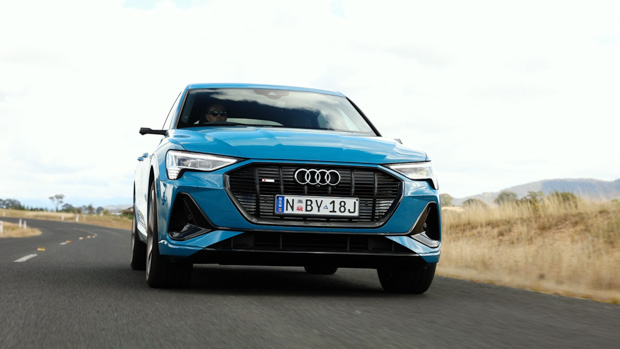 EVs priced over $78,000 will continue to attract stamp duty in New South Wales, which is calculated at a rate of 3 per cent for vehicles under $45,000, or $1,350 + 5 per cent of the value over $45,000.
In effect, this means premium EVs will continue to be relatively expensive, with the Audi e-tron (starting from $137,100) not attracting the new incentives.
But stamp duty on all EVs and plug-in hybrids will eventually be abolished when a road user charge is triggered either by the arrival of 2027 or when electric vehicles make up 30 per cent of the market.
NSW to build network of ultra-fast EV chargers
In addition to incentives on new car purchases, the NSW EV plan sees the state government commit $131 million for the building of its own EV charging network.
Twin goals will see an EV superhighway established along rural NSW routes while also ensuring Sydneysiders are never less than 5 minutes from a fast EV charger.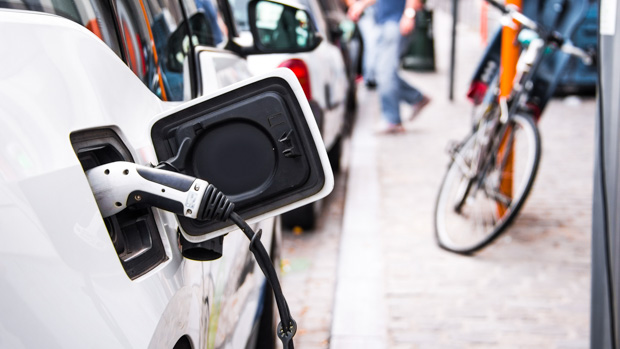 There will also be a range of grants available to tourist destinations for installation of EV chargers, and a further $20 million for the installation of charge points at public transport hubs including commuter car parks.
In addition, provisions have been made for EVs to be able to use transit or carpool lanes and there will be requirements for EV priority parking spaces with chargers.
Move necessary for net zero by 2050
Chasing Cars understands that the need to introduce measures to improve EV uptake is a core component of NSW's commitment to achieve net zero emissions by 2050.
Environment minister Matt Kean told media the 15 year life span of an average car meant that "the vast majority of new cars sold in NSW need to be EVs by 2035."
Mr Kean said the plan unveiled today would put EVs on track to hit 50 per cent of new car sales by the end of the decade.
Kean told media the goal was to make NSW "the Norway of Australia when it comes to electric vehicles". In Norway, the share of BEVs as a component of all new car sales reached as high as 66 per cent towards the end of 2020.