The international launch of the Mazda CX-60 has just been completed in the lovely city of Lisbon in Portugal – meaning we now have a much better idea of what this revolutionary new SUV from Mazda is all about.
But the real question on a lot of people's minds is this: what will the new Mazda CX-60 compete against in Australia? And does it have what it takes to go up against the premium-brand heavy-hitters from Europe?
Mazda has said that the new CX-60 will be a luxury SUV and therefore will be priced to compete against SUVs of a much higher stature than the existing CX-5, CX-8 and CX-9.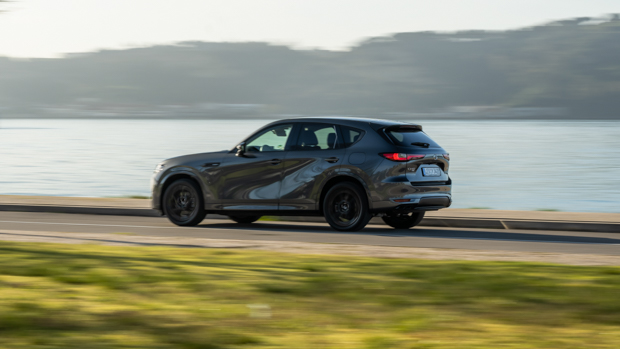 The upcoming CX-60, CX-70, CX-80 and CX-90 nameplates will signal a redirection for Mazda towards the luxury market, according to the brand.
The CX-60 will be offered (eventually) with both petrol and diesel straight-six engines in 3.0-litre and 3.3-litre displacements respectively, so that puts the CX-60 in some serious territory with the likes of BMW, Audi and Mercedes-Benz.
So that's what we're here to investigate with this article – CX-60 versus rivals.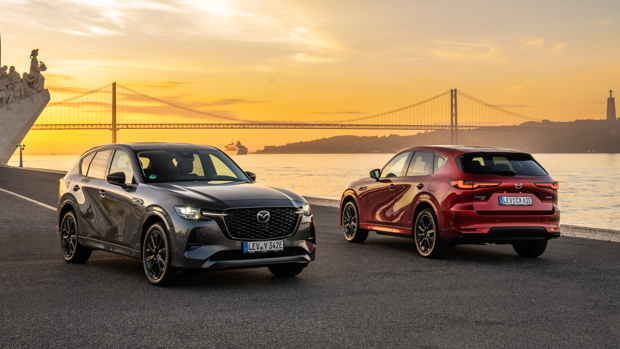 BMW X3 xDrive 30d
The BMW X3 is offered with an array of powertrains but the one that aligns most closely to the new Mazda CX-60 is the xDrive 30d, which features a 3.0-litre turbo-diesel straight-six producing 195kW/650Nm. The 30d is capable of sprinting to 100km/h in 5.8 seconds, which is brisk for a near two-tonne SUV. The 30d will use 6.4L/100km on the combined fuel cycle.
Standard equipment includes 'Vernasca' leather upholstery, side bolster adjustment, M interior trim finished in aluminium and pearl chrome, driving assistant professional including adaptive cruise, cross-traffic warning, steering and lane control, and lane-keep assist.
Also included are 20-inch M light alloy wheels, BMW M roof rails and an M Aerodynamic package.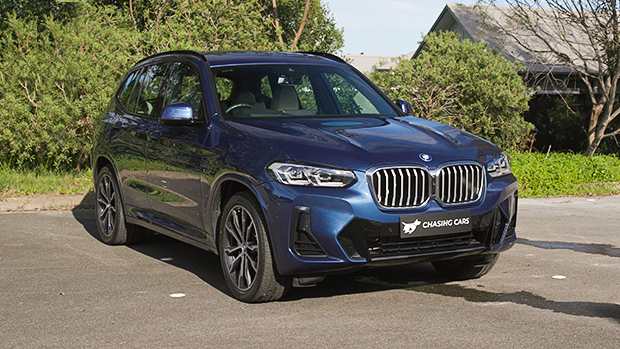 Mercedes-Benz GLC 300 4Matic
The Mercedes-Benz GLC 300 offers all-wheel drive performance just like the BMW X3 30d but uses a smaller petrol engine which is just 2.0-litres in size. It produces 190kW/370Nm and is slightly slower from 0-100km/h at 6.2 seconds, while drinking 8.2L/100km on the combined fuel cycle.
Standard equipment on the GLC 300 4Matic includes 20-inch AMG multi-spoke alloy wheels, driver assistance package (including active steering assist, active braking assist and evasive steering assist), keyless entry, LED static headlights with adaptive high-beam, a 10.25-inch central touchscreen and smartphone integration for Apple CarPlay and Android Auto.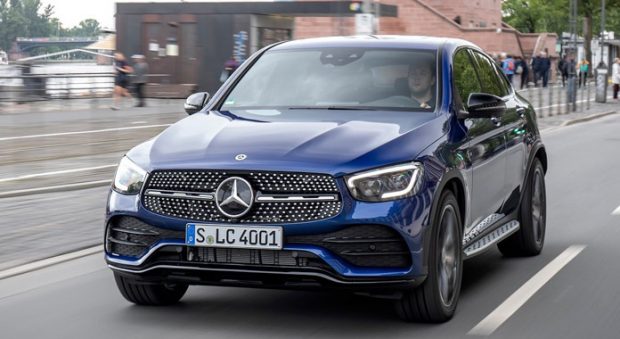 Audi Q5 50 TDI quattro
Audi's main competitor for the Mazda CX-60 is the Q5 50 TDI quattro model which features a 3.0-litre turbo-diesel V6 engine that produces 210kW/620Nm, putting it in a very similar power class to the 3.3-litre CX-60 turbo-diesel straight-six engine, which will produce 187kW/550Nm. The Audi diesel is mated to an eight-speed automatic transmission and can accelerate from 0- 100km/h in 5.7 seconds and will drink 6.8L/100km on the combined fuel cycle.
Standard equipment on the Q5 include 19-inch alloy wheels, an active safety package as standard, LED headlights and tail-lights, an electric tailgate, electric front driver and passenger seats, leather-appointed upholstery, three-zone climate control, a 12.3-inch virtual cockpit, 10.1-inch central touchscreen and an eight-speaker sound system.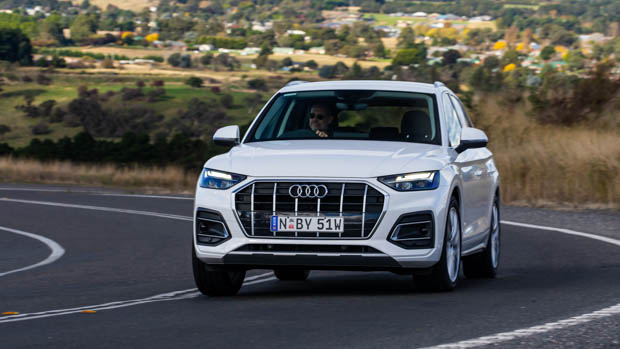 What does the CX-60 gain over its competitors?
The CX-60 represents pretty good value for money when compared to the cars we have listed here. The entry-level CX-60 will start at around $55,000 for the four-cylinder model, with the petrol and diesel six-cylinder engines likely to command an additional premium of between $5000-$15,000.
That puts the six-cylinder CX-60s somewhere around $70,000 before on-road costs, which is much cheaper than the $95,000 BMW X3 xDrive 30d and more in line with the Audi Q5 40 TDI which starts at $69,900 before on-roads.
The final competitor, the Mercedes-Benz GLC 300 4Matic, costs $88,700 before on-road costs. This means that the Mazda CX-60 could actually be strong value when compared to the cars it is directly targeting.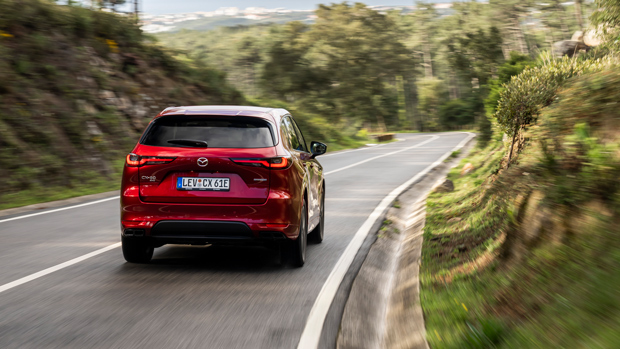 Elsewhere, the Mazda CX-60 will have a nice range of colours, along with some cool features such as Kinematic Posture Control suspension, a fully orientated driver personalisation system (which learns from your height to find you the perfect driving position, along with finding your preset settings for climate control and even audio) and plenty of standard safety tech.
Standard features on the CX-60 include six-way electrically adjustable front seats, an eight-speaker sound system and a 12.3-inch touchscreen with wireless Apple CarPlay and Android Auto. Also standard are LED headlights and tail lights, a black honeycomb grille and 18-inch grey-metallic alloy wheels.
The CX-60 with its 2.5-litre plug-in hybrid powertrain will be the most powerful production four-cylinder for Mazda, producing 241kW/500Nm, which puts it ahead of many competitors.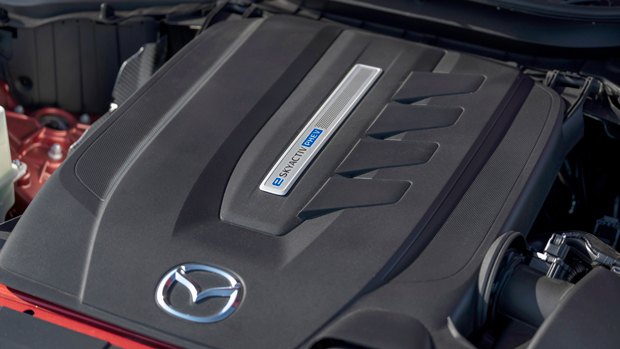 What is the CX-60 missing?
The CX-60 is pretty well equipped as it has been explained above, however people may not comprehend the luxury emphasis of this new CX-60 from the get-go.
Interested people will likely flock towards the more recognised luxury brands such as Audi, BMW or Mercedes-Benz and may not initially think of the Mazda CX-60 as an option. But Mazda believes its loyal bunch of buyers have been looking for something to aspire to, or move up to, once they outgrow their existing Mazda vehicle.