Eighteen months after unveiling the C-X17 concept SUV, Jaguar are ready to admit that their brand cannot be sustained without adding an SUV to their stable.
The Jaguar SUV is definitely coming and it will be called the F-Pace, the British brand has revealed today, just before the North American International Auto Show commences in Detroit.
To purists, the addition of an SUV to supplement sales of Jaguar's traditional sports cars like the F-Type, and sedans like the XF and upcoming XE will be a shame. However, as Porsche's Cayenne has demonstrated since 2002, SUVs with a sporty, luxurious focus bring in crucial revenue to keep funding what the brand really wants to be doing: building great sports cars.
Jaguar's design director, Ian Callum, says it best when he states that the brand 'had' to make the F-Pace a reality.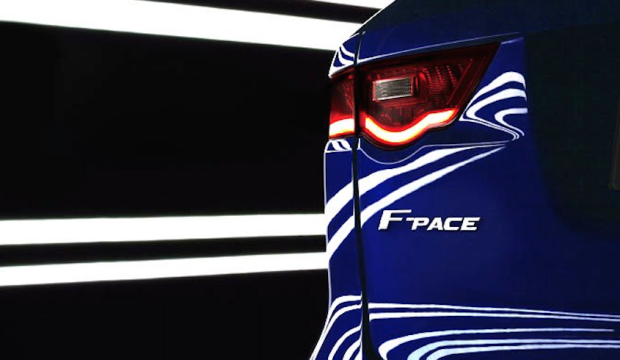 Apart from the teaser image above, we've had scant details from Jaguar about the design, power or features of the F-Pace. However, we anticipate the production design will continue to hew to the attractive looks of the C-X17 that remains contemporary almost two years later.
It's certain that the F-Pace will sit on an aluminium platform known as iQ[Al], and it's highly likely they will share in the range of Ingenium turbodiesel and turbo petrol engines that will become a central feature of the Jaguar Land Rover group offering.