Isuzu has revealed the key details of the new 2022 MU-X large SUV, with a local reveal set to take place in the coming months.
While unable to provide an exact date, Isuzu Australia said the D-Max-based SUV would arrive at local dealerships shortly after the big reveal and would pack an extensive safety suite.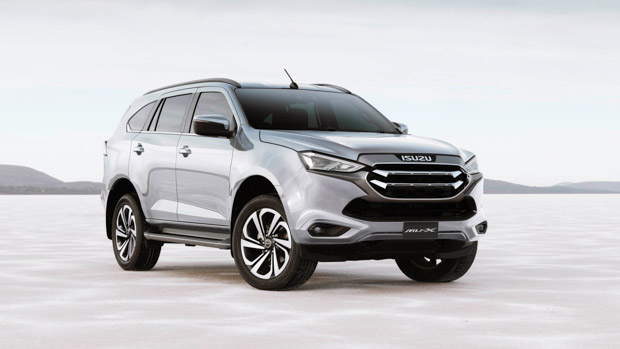 Buyers are now able to register their interest for the new MU-X, with the first 1,500 customers set to receive a Limited Edition Isuzu Ute-branded Casio G-Shock Watch.
As Isuzu's biggest export market, Australia has been placed as somewhat of a priority for the new MU-X, which will receive a local specification that is based on the version revealed in Thailand in late 2020.
The new MU-X receives a refreshed design that Isuzu says tows the line between refinement and the 4×4's rugged personality; with crisp LED headlights and daytime running lights sitting at the front with a chrome grille wedged in between.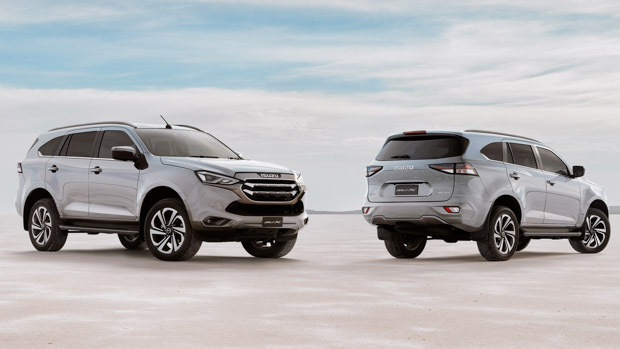 At the rear, the taillights are far sharper than the outgoing model, with the lower bumper now a body-coloured design and a spare wheel hidden under the floor.
While more options may become available at launch, Isuzu has showcased its new SUV on 20-inch alloys wheels with a healthy amount of tyre sidewall still wrapped around the edges.
Moving inside, the interior prominently features a nine-inch touchscreen with wireless Apple CarPlay, with a dashboard design that largely mirrors that of the D-Max.
Isuzu says the interior of the seven-seater will offer a range of premium touches inside, and while not yet detailed, the brand has a strong selection of leather seats with power adjustability to make the MU-X a nice place to be.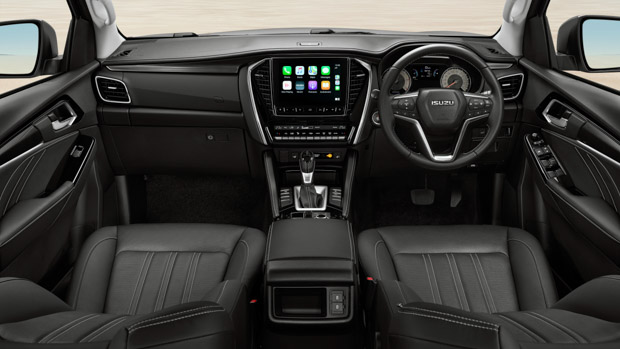 The MU-X that Australia will receive includes Isuzu's Intelligent Driver Assistance System that includes features such as AEB with the ability to detect possible collisions at junctions.
While not yet delving into the details, Isuzu says the new MU-X will carry "unprecedented levels of equipment" for any vehicle in the brand.
It's a big claim considering the closely-related D-Max is already considered one of the safest utes in its class and was the first to fit a centre-airbag that saw it achieve a five-star rating when tested by ANCAP last year.
More details on the new MU-X are expected to follow in the coming months