Isuzu has announced the new MU-X large SUV will go on sale in Australia as of August 2. 
The seven-seat 4×4 is set to be unveiled on July 30th where Isuzu will elaborate on the extensive safety features and interior upgrades coming to the new model.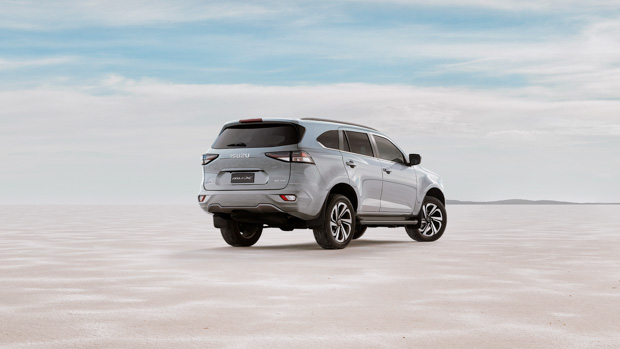 A version of the new MU-X has already been unveiled for the Thailand market however Isuzu is putting together an Australian version that is more suited to our wants and needs.
As with the previous generation, MU-X sits on the same platform as the D-Max dual-cab ute and will likely mirror the same upgrades as the ute when it launched in Australia in late 2020.
Isuzu has confirmed many of these changes such as the inclusion of wireless Apple CarPlay and a new dashboard design with a crisp new centre display.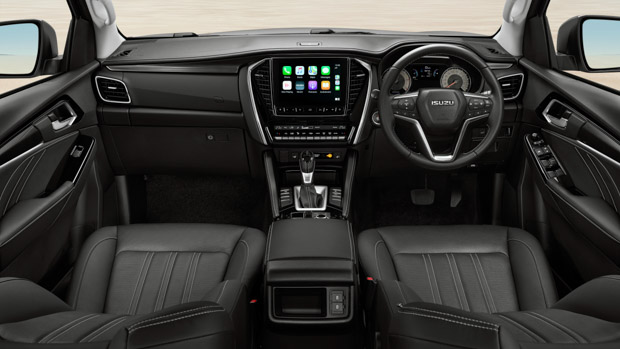 The interior is said to offer a range of premium touches inside to help it take on rivals such as the Ford Everest, with leather seats with power adjustability among the options to make it a nicer SUV to drive every day.  
As a family hauler, buyers will be happy to know the MU-X features a more advanced AEB system with the ability to detect collisions at junctions. 
Isuzu would not elaborate further on the safety features but said its new SUV would carry "unprecedented levels of equipment" for any vehicle in the brand, this includes the D-Max which was awarded a five star rating by ANCAP last year.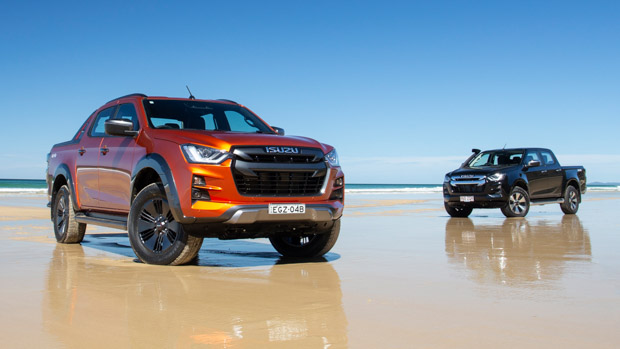 The exterior has also been given a noticeable makeover with a huge new chrome grille that is sandwiched between new LED headlights and daytime running lights that modernise the SUVs.
It's a similar story at the rear which wears a far sharper design than its predecessor and what appears to be a full size spare under the rear bumper in case you run into any nasty situations off road. 
Expect more information on pricing and exact specification at the revealed slatted for the end of this month.