Honda has teased its 11th generation Civic hatch ahead of its official unveiling later this month.
The front end of the Civic hatch appears to exactly match the sedan that has already been unveiled for the North American market.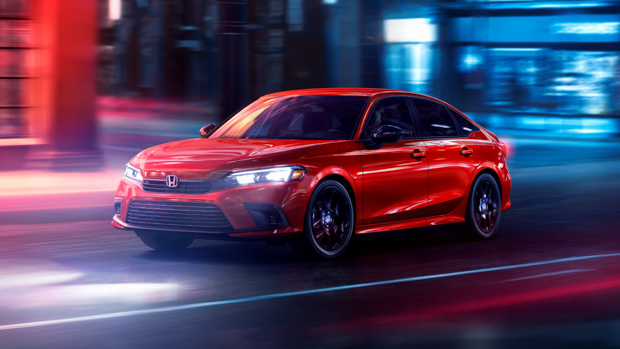 Like the outgoing current generation, the Civic hatch has a distinct slope that looks more like a liftback you would see on a Kia Stinger rather than a traditional hatch like that of the Volkswagen Golf.
Looking closely, the tailights also seem to closely resemble that of the Civic sedan and other features such as the shark fin carry over as well – while a small ducktail spoiler builds on the stylish appearance.
Honda Australia has previously confirmed the Civic will arrive exclusively in hatchback form sometime in the second half of this year.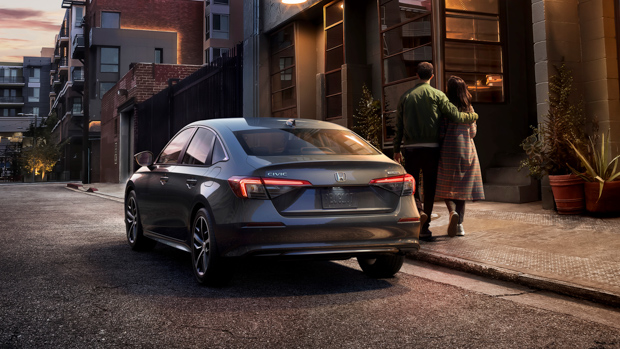 While Honda often specifies cars differently depending on the region, the sedan has earned some key upgrades this generation including wireless Apple CarPlay and Android Auto.
It also sits on a stiffer chassis that gives us high hopes for the next Civic Type R but also adds increased crash structure that is further helped along by the fitment of 10 airbags.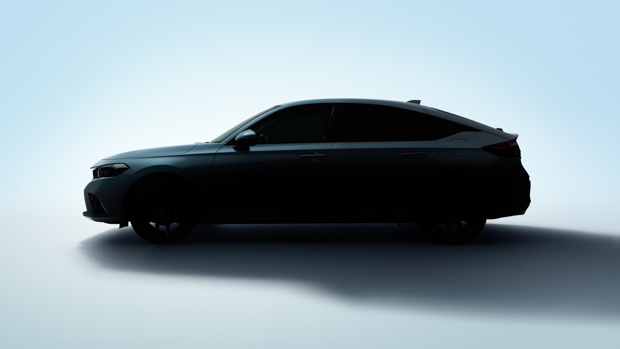 The interior has also been redesigned with a minimalist focus that places a nine-inch touchscreen in the centre and upgrades the quality of materials throughout.
For now, we'll have to wait and see what makes it into the Australia specification of the Civic hatch with the official unveiling slated for June 24.