The Ford Mustang sports car could adopt a petrol-electric powertrain in a bid to save fuel while boosting performance – and the change could happen sooner than we think.
Instead of transitioning the entire Mustang line to the recently-released Mustang Mach E SUV platform, hints exist that Ford will retain the current petrol-powered Mustang coupe and convertible chassis while including a new electric boost ahead of a 2023 launch.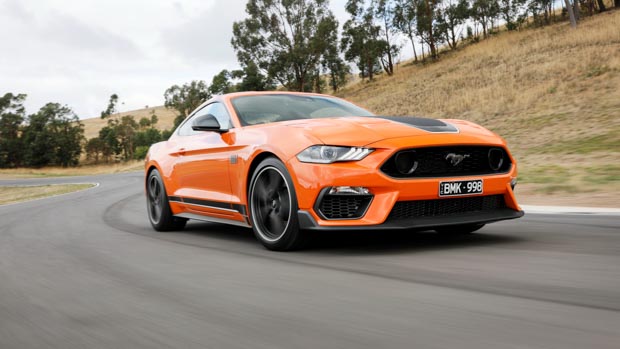 The bombshell tip comes after a Ford engineer included a reference to developing a hybrid system for the 2.3-litre turbo and 5.0-litre V8 Mustang powertrains in a profile on the corporate networking website LinkedIn.
The current Mustang is offered with either a 236kW/448Nm 2.3-litre ecoboost four-cylinder engine or a 339kW/556Nm 5.0-litre V8.
If the LinkedIn description is accurate, it means Ford is preparing modern adaptations of the two petrol-fed powertrains in a move that should reduce fuel consumption while increasing overall power and torque.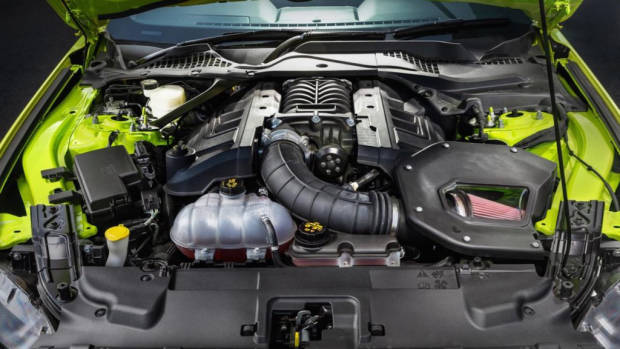 Ford filed a patent in 2017 for an all-wheel drive hybrid V8 petrol engine equipped with two electric motors designed to boost overall torque.
It has been rumoured that the hybrid-powered Mustang was put on the back-burner while the all-electric Tesla Model Y-rivalling Mustang Mach E midsize SUV came into production.
Now that the Mach E has hit the market in the Americas and Europe, it is possible that Ford can now turn their attention back to a hybridised version of the OG Mustang.