Hyundai will introduce a cheaper all-electric N performance model in the coming years, according to the brand's executive technical adviser Albert Biermann – but don't expect the smallest N-badged EV to match the price of today's i20 N.
"We are intensely investigating…what is the favourite candidate in the future lineup to bring a more affordable EV into N. We have been looking into this for quite some time," Biermann told Chasing Cars at a recent N electric-prototype vehicle test drive.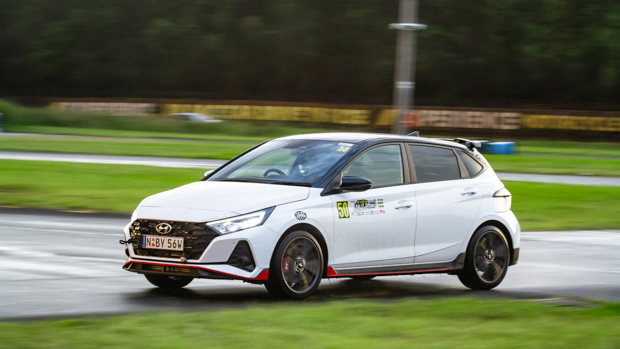 Before it launches a cheap EV model, Hyundai N will introduce at least two premium-grade EVs with 430kW of power and price tags around $100,000 in Australia.
Hyundai N imminently releasing two $100K AWD electric cars
This will start with the Ioniq 5 N midsize SUV in 2023 and will be followed by the even more sophisticated Ioniq 6 N super-sedan in 2024, which gains N's newly-developed twin-clutch rear motor torque vectoring technology. Both premium N EVs will have 500-600km range and use Hyundai's expensive, 800-volt e-GMP architecture with ultra-rapid charging.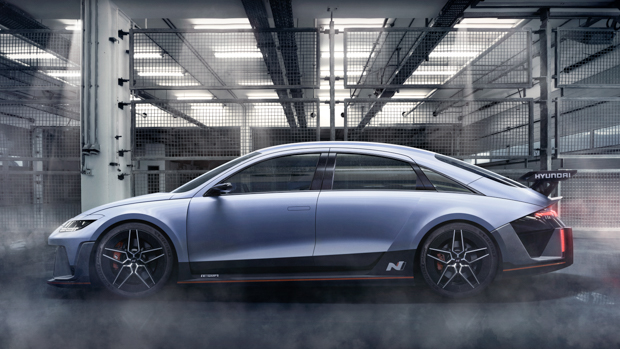 These $100,000 N models are a far cry from today's Hyundai N lineup, which ranges across four models – from the entry-level $34,990 i20 N hot hatch to the $53,700 i30 N Premium DCT auto. All current N models use turbo-petrol engines, front-wheel drive (FWD), and mechicanically-locking limited slip differentials (LSDs).
As well as having more than double the power of today's i30 N and Kona N models, the 430kW Ioniq 5 N and Ioniq 6 N cars also bring all-wheel drive traction to the world of Hyundai N through their dual electric motors – but Biermann indicated front-wheel drive hot hatches can continue in an all-EV world.
Cheaper electric N hot hatch is in the works
"You saw recently the news that Hyundai will bring a small-segment electric vehicle. Of course, we are looking now for opportunities about how we can get a lot more power into this vehicle … and still keep a very reasonable cost level. That is a challenge," Biermann said.
"No, [FWD is not dead]," Biermann said, pointing to the recently-released second-generation Kia Niro electric SUV on the front-drive K3 platform. "We work also on our new platform for the future, for small cars. There, we have opportunities for FWD, AWD, 4WD or rear-wheel drive (RWD).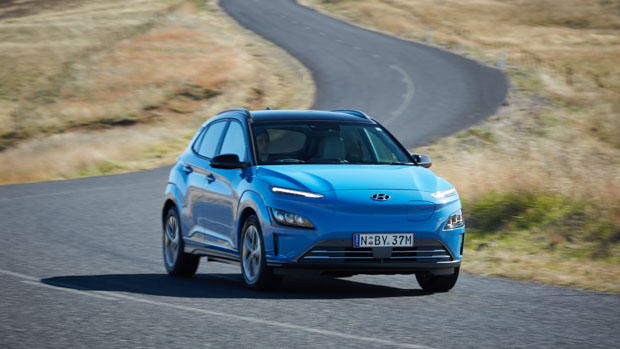 "Of course, we are investigating smaller cars with EV, battery electric (cars), to bring the cost down – because one strong point of N is to bring an exciting driving experience to the customers at an affordable price, a reasonable price level, and avoid the super-fancy, high-performance car price segment. We are Hyundai – we know we don't want to go there."
But Biermann warned that a future cheap-and-cheerful N electric hot hatch won't be as cheap as today's $34K i20 N.
EV hot hatch won't be as cheap as today's i20 N
"At this point I cannot imagine we can even bring the smaller EV N to a price point where an i20 N can be," he said. "I still see some [price gap], but it could still be a charming vehicle with a significantly lower cost than an Ioniq 5 N.
"We have to bring electrification to the price point where N is today … we will have a car, sooner or later, that can go there. Is it as crazy as an i20 N? Probably not. It it crazy? Yes."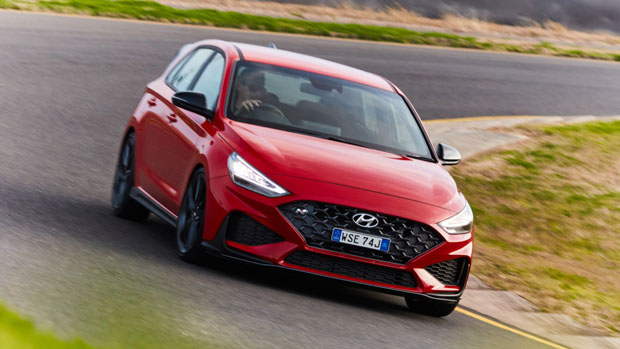 No carmaker has yet introduced an electric hot hatch in Australia, but Volkswagen Group brand Cupra will lead the way locally with its five-door Cupra Born that launches locally in 2023.
The Born is a rear-wheel drive performance EV hatch with a 170kW/300Nm rear motor plus track-tuned suspension and ESC – though the Cupra Born goes without an LSD that has become a signature of Hyundai's N models.
Affordable 400-volt architecture all but confirmed
Biermann confirmed to Chasing Cars that the cheapest Hyudnai N model – or models – are also likely to do without the 800-volt architecture that will become a continuing signature of the Ioniq sub-brand, meaning the cheapest Hyundai N EVs would probably not be badged as Ioniq.
"Probably with the platform for such a more affordable [N] EV, you cannot afford [800-volt]," Biermann said.
Instead, Hyundai's more affordable, smaller future electric models – including N-badged hot versions – will use cheaper 400-volt platforms that are not capable of 350kW ultra-rapid charging. Instead, their maximum DC charging speeds will likely sit around 75-150kW, allowing an 80-percent charge in more like 40 minutes than the Ioniq 5 N's 18min claim.
Asked to rate the overall chance that Hyundai will introduce electric successors to the likes of the i20 N and i30 N, Biermann was upbeat.
"There is a good chance."