Testing of the forthcoming 2023 BMW M3 Touring continues at Germany's Nurburgring circuit, where the Audi RS4 rival was clocked this week setting a blistering seven minutes and 30 seconds lap time.
If confirmed, that lap time would put the M3 Touring prototype ahead of vehicles such as the Porsche 718 Cayman GT4 and Audi R8 V10 Plus, which both recorded a time of seven minutes and 32 seconds at the track.
Youtuber Misha Charoudin was at the track on Tuesday and posted on social media that BMW was testing a range of vehicles including what is believed to be the M4 CSL coupe, XM performance SUV and the upcoming M2 coupe. 
"The M3 Touring did a car-to-car shoot after the session. More importantly: it ran about 7:30 lap time," he said.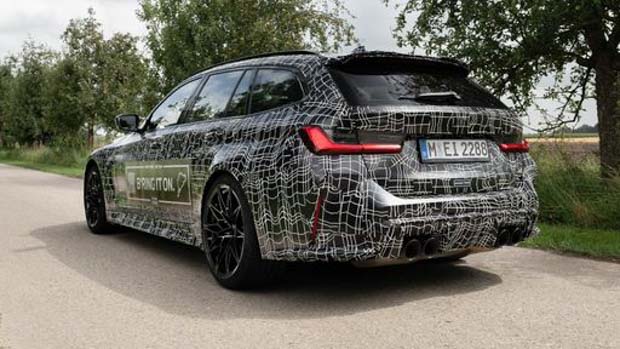 Charoudin went on to say the 'M4 CSL' clocked an even faster time of between 7:15-7:20 but the result makes M3 Touring's time no less impressive given its inherent weight disadvantage.
While BMW has not released an official time for the M3 sedan, motoring channel Sport Auto recently recorded the closely-related M4 Competition lapping the 'ring in seven minutes and 28 seconds.
Everything we know about the BMW M3 Touring:
BMW has made no secret of using the Nurburgring as a proving ground for the M3 Touring which is expected to go on sale in Europe in late 2022, meaning Australians will likely have to wait until early 2023 to get their hands on one.
The M3 Touring will offer a compelling alternative to the Audi RS4 and the Mercedes-AMG C63, with the latter no longer being offered as a wagon in Australia.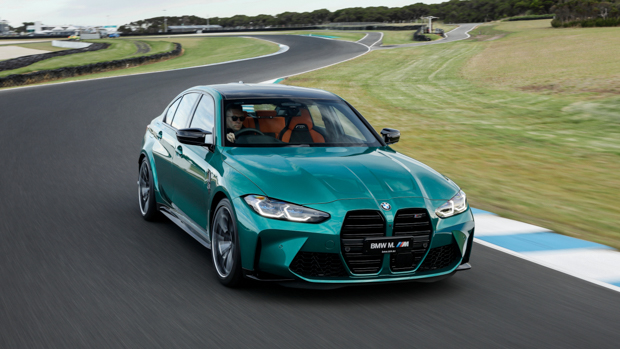 BMW is expected to offer the M3 Touring exclusively in Competition guise meaning the 'S58' twin-turbo 3.0-litre straight-six from the sedan will likely produce 375kW of power and 600Nm of torque.
While a six-speed manual and a rear-wheel-drive option are offered with the sedan, BMW is more likely to offer the M3 Touring exclusively with AWD and the eight-speed automatic.