Mitsubishi has launched a heavily revised mid-life update of its Triton ute, with the 2019 Mitsubishi Triton expected to launch locally in January 2019. Usually updating its products with minor spec shuffles, Mitsubishi has instead grafted its 'Dynamic Shield' corporate style onto the Triton, which launched in its current generation in 2015.
In addition to a new look, the Triton has also earned important safety upgrades including available autonomous emergency braking, improved dynamics, a new six-speed automatic transmission, as well as a revised interior with rear air vents for the first time.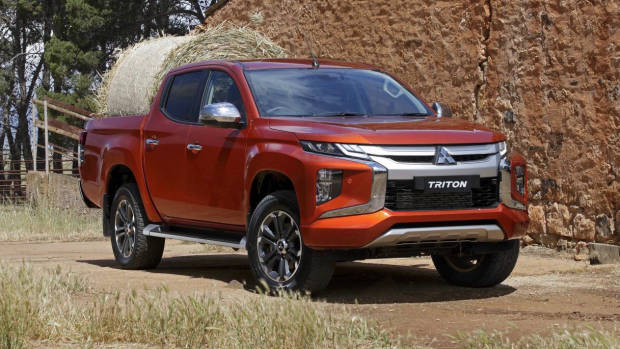 Speaking at the new Triton's premiere in Bangkok, Mitsubishi Motors CEO Osamu Masuko stated: "The new Triton is one of our most important global strategic models. Its success will accelerate the momentum of the company's sustainable growth. The new model brings enhancements to the durability, reliability and comfort developed over the 40 years since the introduction of the series.
"I am fully confident the new Triton will meet the diverse needs and wishes of our customers around the world."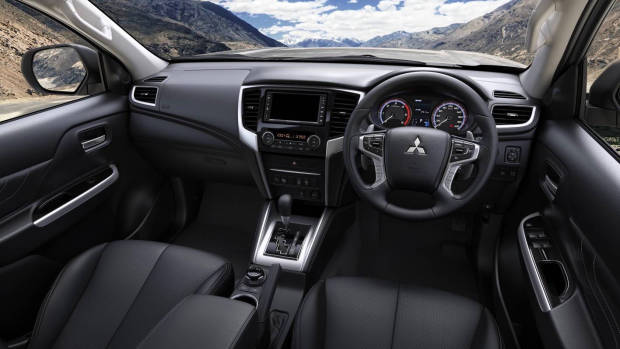 Most noticeably, the 2019 Mitsubishi Triton has received vastly different exterior styling and now looks much tougher than before as a result. Using the brand's latest 'Dynamic Shield' corporate look, the Triton now appears much more aggressive thanks to sharp new LED headlights, massive front foglamps and more use of horizontal chrome treatments with the ute now looking wider and more modern as a result. The side and rear of the Triton has also received changes, with a more streamlined side profile and revised tailights giving a more modern look.
The interior of the 2019 Mitsubishi Triton hasn't received upgrades to the same degree as the exterior, though the greater use of soft plastics, headliner-mounted rear air vents and more USB ports including one in the rear seat will make it more livable than before. Also aiding customers will be the addition of new noise suppression materials with greater sound deadening than before, and a 360º parking camera will be available in some markets as well.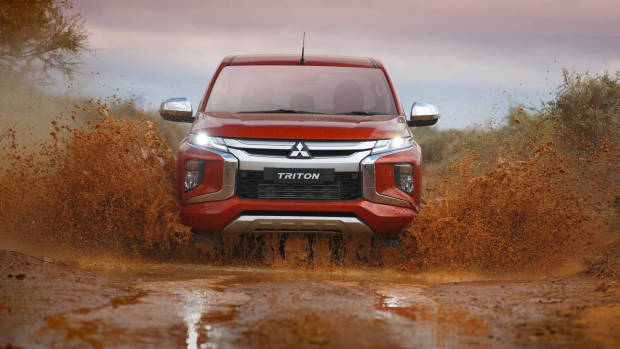 Active safety equipment levels – still a large issue with many current ute products – have been massively improved with the 2019 Mitsubishi Triton. Now available are features such as forward collision warning with autonomous emergency braking for both cars and pedestrians, blind spot monitoring with rear cross traffic alert, and Mitsubishi's Ultrasonic Misacceleration Mitigation System, which stops unintended motion in both forward and reverse.
It's not known which variants will offer these safety systems on local Triton models, but it gives the Triton bragging rights as one of the only utes with such systems on offer – no Australian-specification variant of many utes including the top-selling Toyota HiLux, Nissan Navara, Volkswagen Amarok or Isuzu D-Max offers any active safety equipment. Off-road functionality has been improved with the 2019 Mitsubishi Triton, with a new off-road mode with selectable surfaces, as well as hill descent control, now available.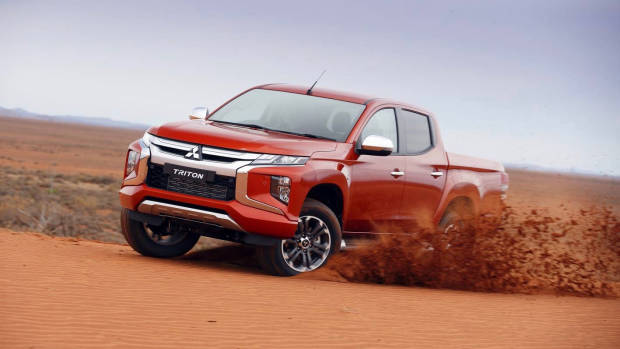 Mechanical changes to the 2019 Mitsubishi Triton are not as drastic as the exterior styling – they're limited to a new six-speed automatic transmission with a sport mode, larger brakes for variants with the larger 18-inch alloy wheel set-up and suspension changes to improve ride comfort. Thai market Tritons receive a fuel-saving auto-start/stop system for better fuel economy, though it's not known whether that feature will make it to Australia. The 2.4-litre turbo diesel engine continues with 133kW of power and 430Nm of torque – an entry-level 2.4-litre petrol engine will still be offered in base models as well.
The 2019 Mitsubishi Triton will go on sale in Australia in January 2019, with local pricing and specifications to be confirmed before then. Australia is the Triton's largest export market, and so far in 2018, 20,490 units have been sold – only the Toyota HiLux (43,163) and Ford Ranger (35,310) are ahead in overall ute sales.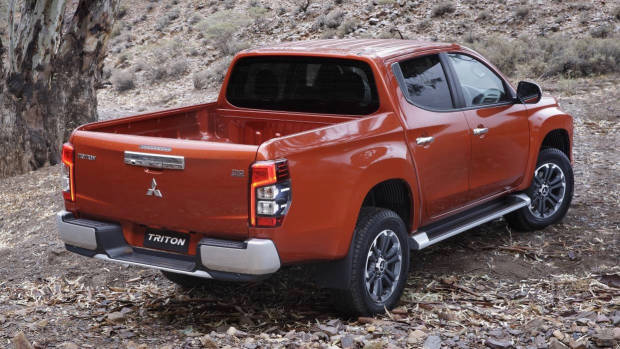 Stay tuned to Chasing Cars for more Mitsubishi news and reviews.