The all-new, eighth-generation Toyota HiLux utility has been unveiled with production for Australia commencing shortly.  While the exterior was revealed at simultaneous Thai and Australian launches last week, Chasing Cars has now received images of the new utility's interior.
Utes are an increasingly popular lifestyle buy, and it's no surprise that Toyota has created a plusher, more car-like HiLux to satisfy this demand.  As the HiLux fends off the new challengers, like the Volkswagen Amarok and Ford Ranger, it defends a strong record of success: the HiLux has been Australia's best-selling commercial vehicle for the last seventeen years. In 2013, HiLux sales beat the nearest rival by a massive 43%.
The eighth HiLux will launch locally in October.  The current three-tiered lineup will remain, with durable Workmate base models, mid-spec SR variants, and flagship SR5 utes available.
New engines and transmissions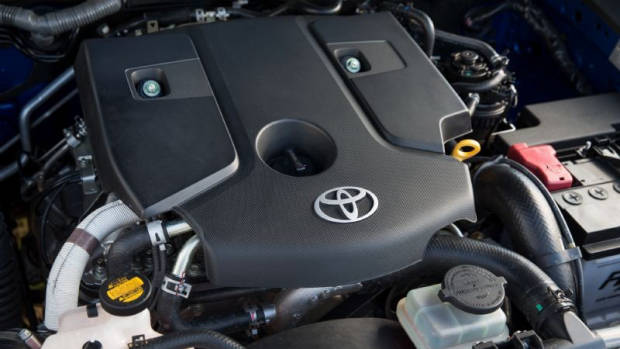 The current offering of three engines will be expanded to four in the new HiLux, rounded out with two petrols and two diesels. Capping the range are two all-new diesels which replace the venerable three-litre D4D unit.
The larger of the pair is a 2.8-litre turbodiesel unit, paired to one of the new six-speed automatic or manual gearboxes.  In automatic form, the 2.8 diesel puts out 130kW and 450Nm – 25% more torque than existing diesel HiLuxes. With the manual, that figure falls to 420Nm. Toyota are yet to reveal fuel consumption figures across the board, but claim the 2.8L does better than the 3.0 D4D.
A smaller 2.4-litre turbodiesel will power two-wheel-drive diesel HiLuxes. Paired to a six-speed automatic, the 2.4 diesel makes 110kW and 400Nm, or 343Nm with a five-speed manual.
The two petrols are familiar. The base 2.7-litre aspirated four-cylinder remains, with a tiny torque boost of around 2%.  Toyota tells us economy will fall for the 2.7 below 11L / 100km.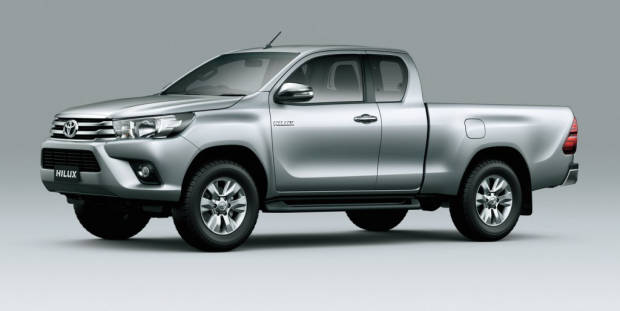 Six-cylinder petrol power will continue to be offered in the form of the existing four-litre V6, making 207kW.  The torque figure hasn't been disclosed; nor has economy, but the V6 will be available with either the six-speed auto or six-speed manual.
An 80-litre fuel tank expands the range of all HiLuxes.  Towing capacity is increased to 3.5 tonnes, while maximum payload goes up to 1,240 kilograms.
Toyota's Australian division was tasked with refining the HiLux's suspension setup for our market. That's a process which has seen longer leaf springs deployed, along with two shock absorbers and a double-wishbone front suspension setup for a more composed, car-like ride.
The existing transfer case in four-wheel-drive models will be replaced with a buttons-and-dials arrangement. 2×4 and 4×4 high range remain, along with 4×4 low range, with buttons to activate the centre and rear differential locks.
Car-like interior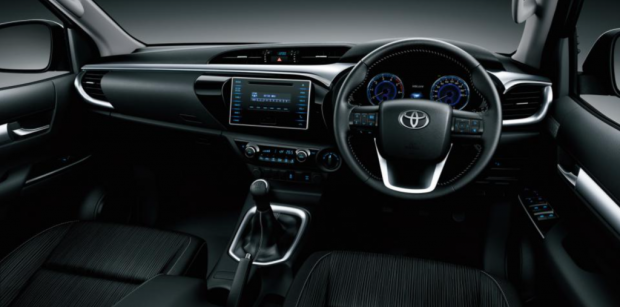 Base HiLuxes will continue to be as durable as ever, retaining the characteristics of a work-ute, but higher-spec models see a massive boost in interior finish and features.
In a first for Toyota's local lineup, an iPad-style seven-inch touchscreen will be deployed for the SR5, offering navigation and audio functions in a glossy frame.
A colour, multifunction information screen between the dials is sourced straight from the Lexus parts bin. More comfortable and supple trim on the seats, including available leather, demonstrates the seriousness of the threat from Volkswagen and Toyota's commitment to improving the HiLux as a personal car.
Updated styling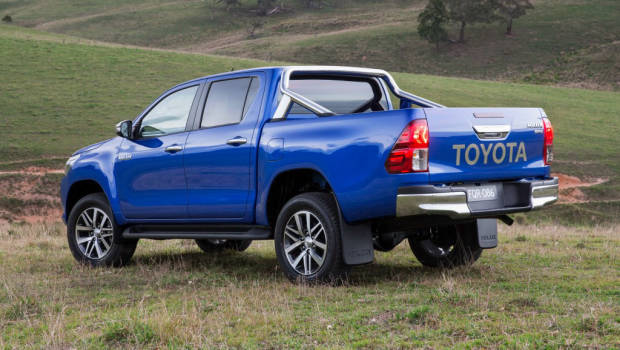 The HiLux has long been an inoffensive-looking truck.  However, with small-business and private customers favouring the more imposing profiles of the Ranger and Amarok, the masculinity meter has been turned up.
It's particularly evident in the muscular SR5, but all models benefit from sharper lines.
There's now a Hi-Ride package for two-wheel-drive HiLuxes that raises their suspension to the height of the four-by-four model.  As standard, though, two-wheel-drive models will sit as low as they do now (not a great look, in our opinion).
The three body styles—dual cab, space cab and single cab—will continue to be offered.
Pricing closer to October launch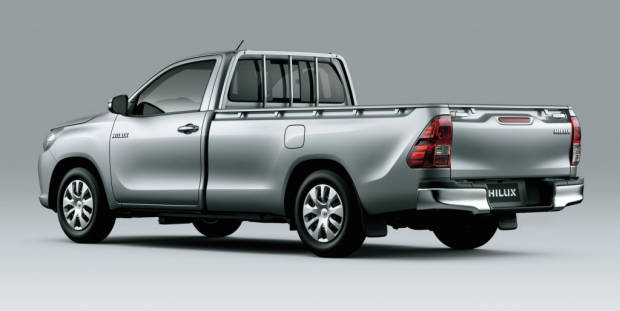 We'll have full details on the pricing of the 2016 Toyota HiLux closer to the truck's arrival on our shores in October. Chasing Cars predicts that significant changes will be limited, with a range spanning from the early $20,000s to $60,000.