Jeep's road to electrified off-roading in Australia starts with the 2022 Grand Cherokee 4xe plug-in hybrid.
Combining a two-litre turbo petrol engine with dual electric motors and a 17kWh battery (about 15kWh usable), the Grand Cherokee plug-in hybrid offers an estimated 40km of electric driving range before the petrol engine needs to come to life.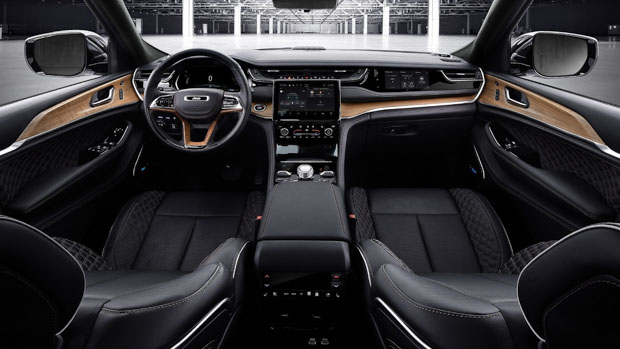 Speaking with Chasing Cars, Jeep Australia director of communications Tracie Stoltenburg confirmed the Grand Cherokee PHEV would arrive in about 12 months from now, likely alongside two petrol engines.
"The [Grand Cherokee 4xe] is looking good. We should see [the 4xe] in the second half of next year," said Ms Stoltenburg.
Grand Cherokee 4xe charging time and EV range
Entering a burgeoning hybrid SUV segment alongside the series-parallel Toyota Kluger hybrid, along with the Volkswagen Touareg R and BMW X5 xDrive40e plug-in hybrids, the Grand Cherokee 4xe is designed to be recharged with a plug.
Zapping the Grand Cherokee 4xe from an empty battery to a full charge – thereby restoring the 40km of electric driving range – takes about two hours with a 7kW AC wallbox, typical of the kind EV owners might install at home, or about 12 hours using a standard three-pin Australian power point.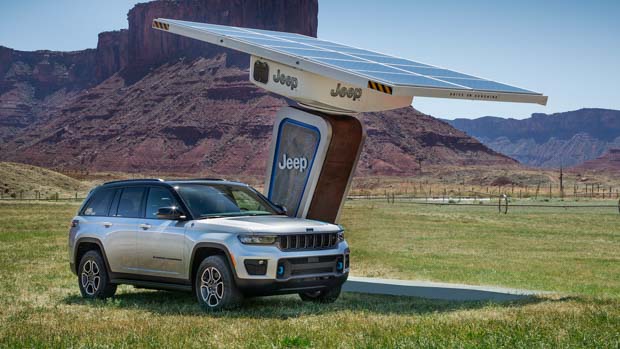 While the Grand Cherokee is rated in America to provide around 40km of electric-only range, the US EPA rating system is typically conservative – meaning real range is likely to be around 45km.
The plug-in hybrid is likely to sit atop the Australian Grand Cherokee lineup. Two more conventional naturally aspirated petrol engines will also be on offer, including a 216kW/348Nm 3.6-litre V6 and a 266kW/529Nm 5.7-litre V8.
No diesel engine on offer
No diesel will be available with the new WL-chassis Grand Cherokee, meaning the plug-in hybrid will stand in the three-litre V6 diesel's shoes from an economy perspective.
Towing capability has not yet been released for the Grand Cherokee 4xe, and Jeep comms boss Stoltenburg would not be drawn on whether the hybrid was designed as a replacement for the diesel engine.
Towing for the petrol engines is rated at 2800kg for the petrol V6 and 3200kg for the 5.7-litre V8.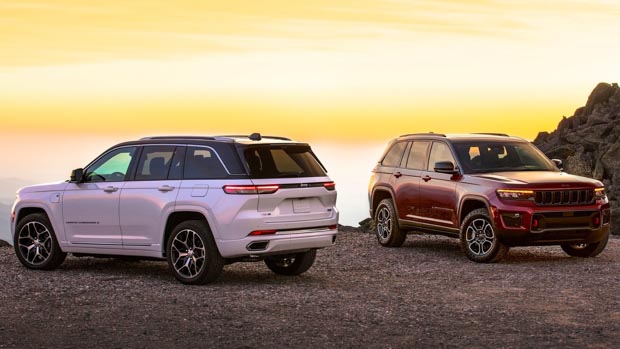 First of many electrified Jeeps?
Confirmation that the Grand Cherokee 4xe will be sold in Australia comes on the heels of the American off-roading specialist denying local buyers a plug-in hybrid version of the classic Wrangler 4×4.
Available in the United States, the Wrangler 4xe is fundamentally similar to the Grand Cherokee 4xe, and while no firm commitments have been made, Ms Stoltenburg indicated that the Grand Cherokee plug-in hybrid to Australia may lead a broader portfolio of electrified Jeep models for our market.
"One would assume that [the 4xe would be the first of many electrified Jeeps], but we have not made any announcements," she said.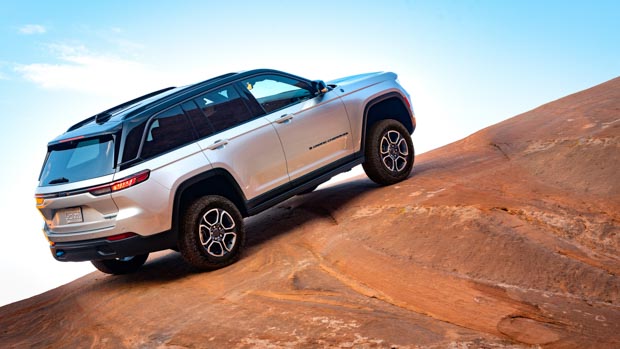 Plug-in hybrid powertrains tend to suit SUV form factors due to the additional space in the larger frame to physically locate a large and heavy battery.
Plug-in hybrid sales more than double in 12 months
Despite their theoretical alignment with Australian driving characteristics, however – short commute on the weekdays, longer road trips on the weekends – plug-in hybrid vehicles (PHEVs) have remained a niche proposition, though sales are growing.
Between January and August 2021, 1,794 plug-in hybrid SUVs had been sold in Australia. Total SUV sales in that time numbered 375,443, meaning PHEV has about a 0.5 percent share of the SUV market locally.
However, at the same time in 2020, PHEV sales accounted for 0.2 percent SUV sales share, meaning their popularity has more than doubled in 12 months, though off a rather low base.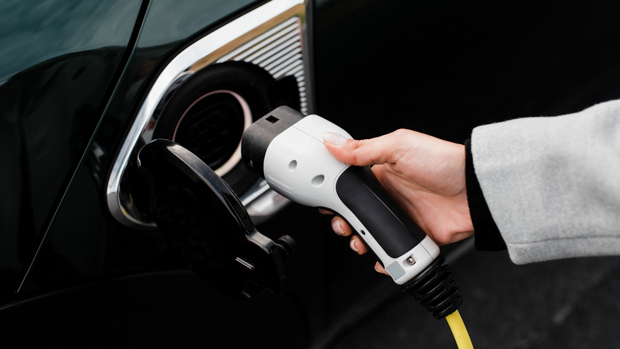 Sales of plug-in hybrid SUVs so far in 2021 nearly equal the 1,975 sales of fully-electric SUVs like the Hyundai Kona Electric and Mercedes-Benz EQA – noting Tesla does not report sales figures, so the Model X is not able to be included.
The Grand Cherokee 4xe will join a number of other high-profile, new plug-in hybrid SUV models when it arrives in Australia in late 2022.
Kia launches the Sorento plug-in hybrid next month as a range-topping grade, while Volkswagen will bring the Touareg R performance PHEV to the local market later in 2022.
The WL Grand Cherokee comes to Australia after a mammoth run for the previous WK and WK2-chassis Grand Cherokees, which first launched in 2005.