The V8 Jeep Grand Cherokee is dead. Long live the V8 Jeep Grand Cherokee.
Jeep Australia has all but confirmed there will be no eight-cylinder option for its much-loved Grand Cherokee, as V8 versions of the SUV are wound up in the USA to focus on smaller capacity hybrids.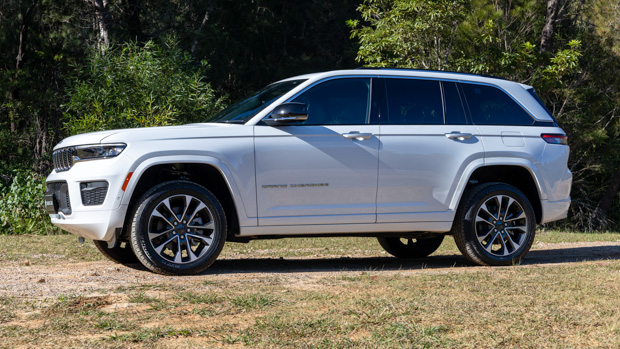 It will be the first time since 1999 that no V8 has been offered in the Jeep Australia line-up.
In the USA, Jeep continues to offer a Hemi V8 in the new, fifth-generation Grand Cherokee – a naturally aspirated 5.7-litre producing 266kW and 529Nm.
Last year, Jeep stopped offering a V8 version of its five-seat Grand Cherokee, now only available as an option on the L Summit Reserve.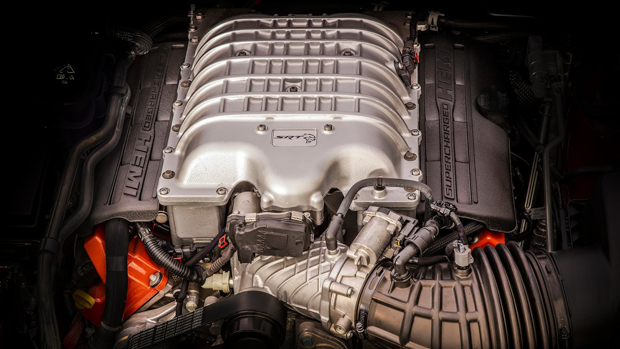 Even then, its days are numbered as the brand shifts its focus to smaller capacity engines and hybrid powertrains.
Stellantis Australia spokesperson Tracie Stoltenburg told Chasing Cars that customers who loved the previous V8 Grand Cherokee still had much to look forward to.
"People love the V8, it's cool," said Stoltenburg at the Australian launch of the new five-seat Grand Cherokee. "The direction of where we're going, it's electrification … the future is electrification."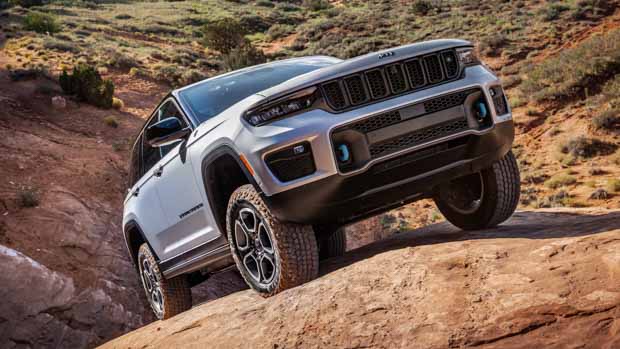 In the USA, the V8 isn't the highest output Grand Cherokee powertrain. That honour goes to the four-cylinder Grand Cherokee 4xe, whose turbo 2.0-litre inline-four and electric motor offer a combined 280kW/637Nm, easily eclipsing that of the 5.7-litre V8. 
The Grand Cherokee 4xe will arrive in Australia later this year.
Will a future Trackhawk use the Hurricane engine?
Meanwhile speculation continues around a future Jeep Grand Cherokee Trackhawk. The previous supercharged 6.2-litre Hemi V8 model cranked out a stonking 522kW and 868Nm, but there is no word from the USA on a possible fifth-generation edition.
If Jeep USA did produce a new Grand Cherokee Trackhawk, it could use a turbo-six. In addition to the inline-four, Jeep is expected to soon offer the Grand Cherokee with a twin-turbo 3.0-litre inline-six in the United States – possibly mated to a hybrid drivetrain – although still not yet announced, its chances for Australia remain unclear.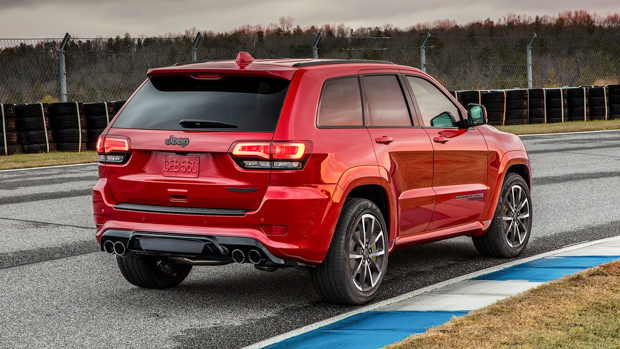 Dubbed the Hurricane, the twin-turbo inline-six produces 313kW and 635Nm in its standard non-hybrid guise, and up to 375kW and 678Nm in a more powerful state of tune.
Jeep Australia keen for new-gen Grand Cherokee Trackhawk
Stellantis Australia Product Manager Rick Crichton said the brand would be open to a new-generation Grand Cherokee Trackhawk.
"I guess we're always looking at opportunities going forward," he said at the recent local launch of the new five-seat Grand Cherokee. "We'd throw our hat in the ring. It's not available as an option globally at the moment. We'll keep our ear to the ground and see what comes."