Hyundai have confirmed that an all-electric N performance car is advanced in development and will launch soon.
Possibly based on the already-revealed Ioniq 5 EV, a midsize SUV/hatchback hybrid, the first Hyundai N electric vehicle will sit atop the Hyundai group's e-GMP modular electric platform.
Kia, however, have already stolen N's thunder in revealing a seriously powerful e-GMP EV – the 2022 Kia EV6 available in 430kW GT guise with dual motors and AWD.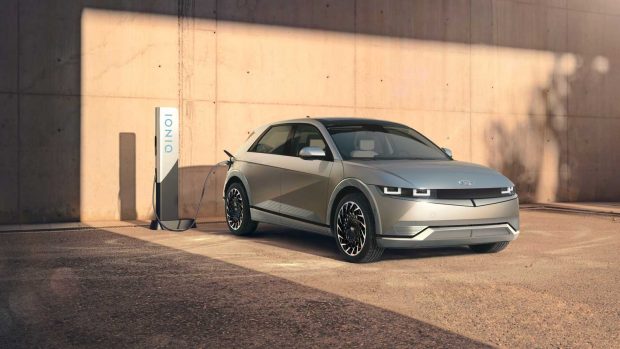 It is unlikely that Hyundai would allow N to be upstaged by Kia, which is technically junior to Hyundai in the conglomerate's stable of brands – so expect to see the incoming electric N car to be easily the most powerful vehicle to ever wear an N badge.
So far, that honour is bestowed on the i30 N hot hatch and Kona N performance SUV, which both utilise a 206kW 2.0-litre turbo petrol four-cylinder engine.
Like all other vehicles planned to sit on the e-GMP architecture, the new N Performance EV will be capable of 350kW ultra-rapid charging that will allow about 400km of range to be added in under 20 minutes.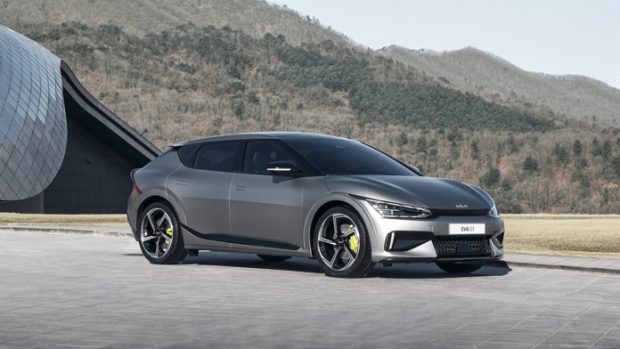 Thomas Schemera, Hyundai's global chief marketing officer, said that the next step of the N journey – following today's reveal of the Kona N – was "sustainable driving fun."
"I am quite sure that N will set a new standard for an enthusiastic electric driving experience. As you all know, our e-GMP platform has huge potential."
Mr Schemera said that the launch of the first Hyundai N electric vehicle would be "not too far down the road" and that the finished product would live up to the expectations of an N vehicle set by the i20 N and i30 N hot hatches.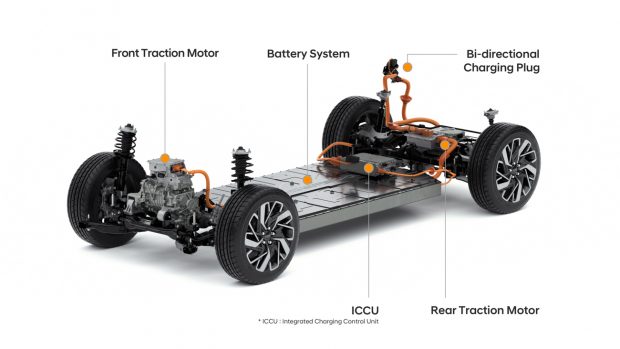 Hyundai's e-GMP electric platform is one of the most sophisticated electric vehicle architectures to be revealed to date.
However, while it is likely that N will produce a super high performance AWD electric vehicle with dual motors, it is also possible that N Performance will tap into the lower-performance single motor version of e-GMP that offers one distinct advantage: rear wheel drive.
Rear drive cars on e-GMP use a single rear motor and are capable of producing about 230kW of power.
Mr Schemera characterised rear-wheel-drive as the setup that gives "ideal handling balance and agility."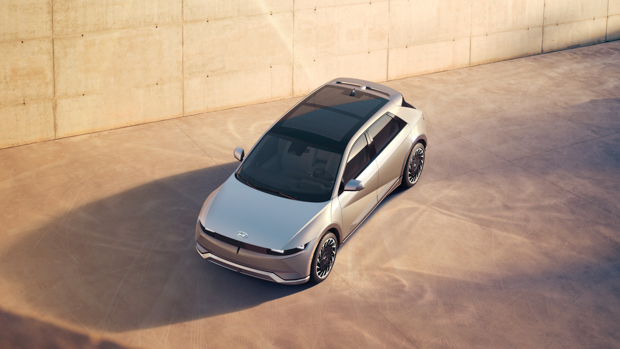 "Just recently, we introduced e-GMP, which shows a lot of potential and flexibility. We are ready to deliver. … Stay tuned, so to speak, but something is in the pipeline."
Albert Biermann, Hyundai head of R&D, said that any N-badged vehicle had to meet three criteria, saying the N EV must be a "corner rascal, an everyday sports car and…race-track capable."
Senior Hyundai executives also confirmed that an N iteration of Hyundai's hydrogen fuel cell technology was in the works, to be used as a range extender for future electric N vehicles. The brand recently debuted its latest hydrogen fuel cell vehicle in the form of the Nexo SUV.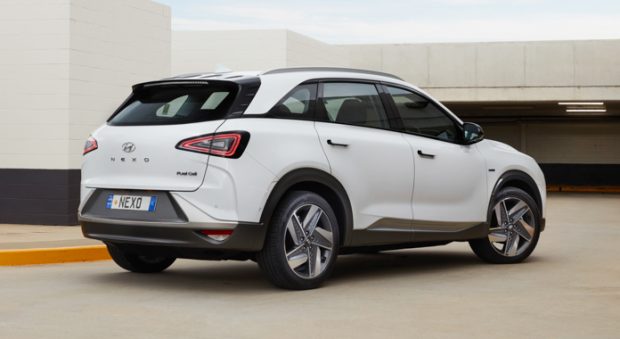 "There are not many companies around who have fuel cell technology and battery electric technology. We are working on a rolling lab project where we have a high-powered battery combined with a fuel cell stack. In this setup, the fuel cell adds to the power but also the range of the vehicle," said Mr Biermann.
Chasing Cars understands that the planned electric-hydrogen hybrid is a separate vehicle in development to the planned all-electric N car on e-GMP.