Lexus has confirmed that the brand's fully-electric RZ450e large SUV will be released in Australia in the middle of next year.
Australian buyers can expect to see Lexus' first dedicated battery electric vehicle land in showrooms mid-2023.
The RZ450e sits on the same e-TNGA platform as the upcoming Toyota BZ4X – an electric car architecture that is expected to spawn a range of Lexus and Toyota models.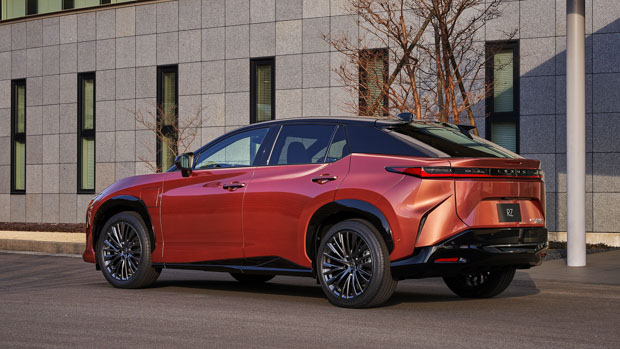 A dedicated EV, the 4805mm-long RZ450e will sit alongside Lexus's first electric model, the UX300e, in Australian showrooms.
The Lexus RZ450e will compete with an emerging lineup of electric luxury SUVs when it lands in Australia. Key rivals will include the BMW iX3, Audi E-tron, Mercedes-Benz GLC, and the forthcoming Polestar 3.
An electric driving range of 450km is predicted from the 71.4kWh (usable) battery that's mounted in the floor.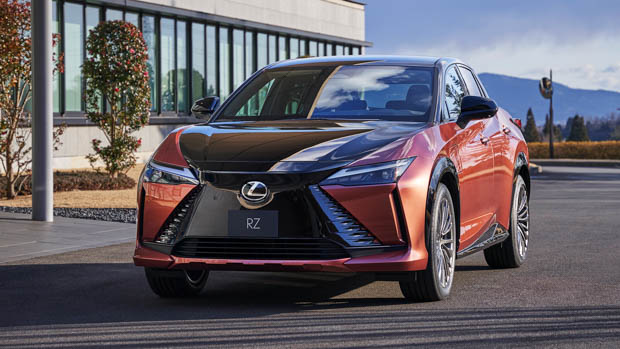 That's the same electric driving range as the forthcoming UX300e upgrade, which is also expected to be released in Australia in 2023.
Both models are five-seaters but the RZ is much larger than the compact UX300e.
The RZ450e uses a 71.4kWh usable battery that can be recharged at rates of up to 150kW using a compatible DC charger. Consumption is expected to land around 15.8kWh/100km.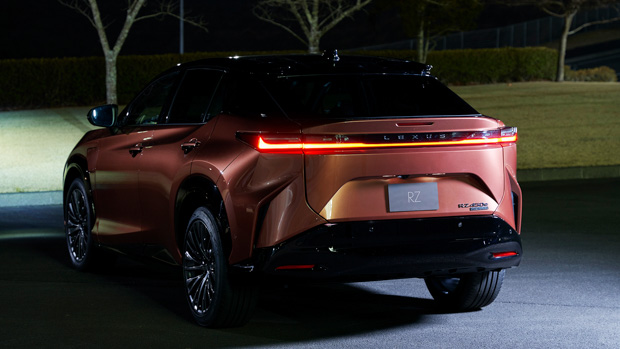 Lexus Australia has stated that the local specification is yet to be confirmed, but the global website shows that the RZ utilizes an all-wheel drive system with two electric motors.
Combined, this system makes over 230kW, which is estimated to send the RZ to 96km/h in 5.2-seconds.
In future, Chasing Cars expects that a more affordable single-motor version of the RZ to be released with front-wheel drive – but at launch, the AWD dual-motor RZ450e will be the sole global variant.
On the inside, the Lexus RZ450e looks very similar to the new RX, with a large 14.1-inch touchscreen infotainment display and a start/stop button mounted high on the dash.
Lexus Australia has confirmed that local pricing and specification on the RZ450e will be revealed closer to the launch of the EV in mid-2023.