The first example of the 2023 Cupra Born electric hot hatch has landed in Australia for testing purposes, and it will shortly be followed by two additional cars – and our Chasing Cars spotters have already noted its presence in Sydney.
The trio of Born EVs will complete 10,000km of testing each – driving that will validate the Born's ability to perform in Australia's warm climate and on our extensive road network that takes in rough sealed and unsealed surfacing.
A Cupra Australia spokesperson told Chasing Cars that the combined 30,000km of pre-launch testing will concentrate on assessing the Born's "durability in our sun-soaked and not infrequently potholed land."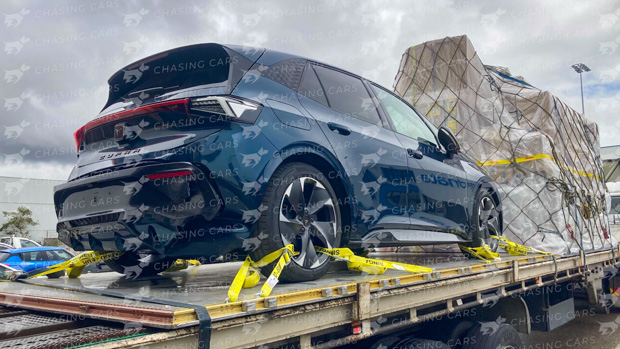 Data sourced from the three test vehicles flown into Australia from Europe will be complied and analysed by the second quarter of 2022, when the Cupra brand is slated for a market launch in Australia – though Born deliveries aren't expected to commence until late 2022 at the earliest.
In European markets, the Born is fitted with extensive online connectivity functions – but some of these features are in doubt for Australia due to limitations of local networking infrastructure, the brand says.
The suite of tech bundled with the Cupra in Europe includes a large augmented reality head-up display that can cast navigation directions into the driver's line of sight – plus an embedded SIM that automates emergency calls following a crash.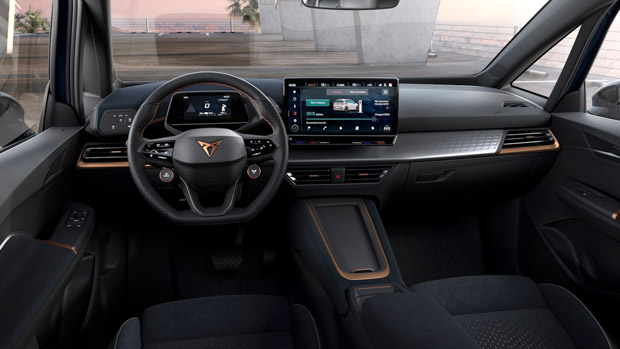 A Cupra Connect system on Euro-spec Born models uses the cellular network to interface with a smartphone app to provide remote unlocking, climate control activation and customising the level of battery charge if the vehicle is recharging.
Chasing Cars understands that a final determination of whether this bundle of connectivity features – or part of it – can be retained on the Australian-spec Born is still being finalised.
The Cupra Born explained
In Europe, the Born is available with either 110kW or 150kW of power from a single motor mounted at the rear axle. The Born reestablishes the rear-wheel drive small hatchback niche that has been vacant since the discontinuation of the F10-generation BMW 1 Series in 2019.
Three battery sizes are available in Europe, ranging from 45kWh (340km WLTP range), 58kWh (405-427km range range) and 77kWh (540km range).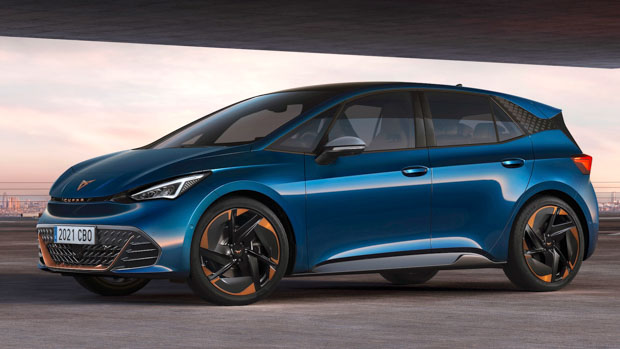 Battery and power specifications have not been announced for Australia, but Chasing Cars expects the local 2023 Born lineup to bias more power and more range to suit Australian tastes.
Cupra's Born shares many of its components – and its basic exterior deisgn – with the Volkswagen ID3 hatchback that is not offered for sale in Australia.
Brawnier styling outside, a reworked interior with a larger touchscreen, and comprehensively reworked adaptive dampers give the Born a distinct personality, the brand says.
What is Cupra, and when does it launch in Australia?
A Spanish performance brand spun out of Volkswagen Group marque Seat in 2018, Cupra has identified Australia as its first major non-European export market. Locally, it will fill a niche as a performance-only manufacturer positioned to compete with mainstream brands.
Unlike cousin brands Volkswagen and Skoda, Cupra will not sell standard vehicles – the entire range will have a performance bent, with turbocharged petrol and plug-in hybrid powertrains on offer, distributed through a network of "urban garages" in retail precincts.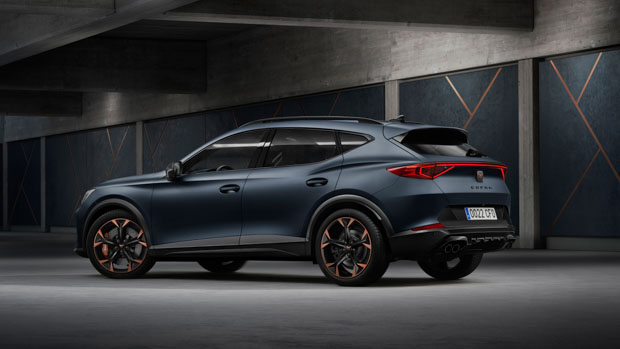 Cupra's brand launch is expected in Australia in the second quarter of 2022, with an initial three-strong lineup of vehicles made up of the Formentor midsize SUV, Ateca small SUV and the Leon hatchback. Both the Leon and Formentor will offer the option of a PHEV powertrain.
Global president Wayne Griffiths told Chasing Cars in October that he was targeting a late 2022 Australian release date for the Cupra Born and that he was loath to allow this to slip into 2023.
"For me, 2023 is like forever [away] … we need to get [the Born] ready next year we need to launch by the end of next year or the beginning of 2023 with the Born," Griffiths said.